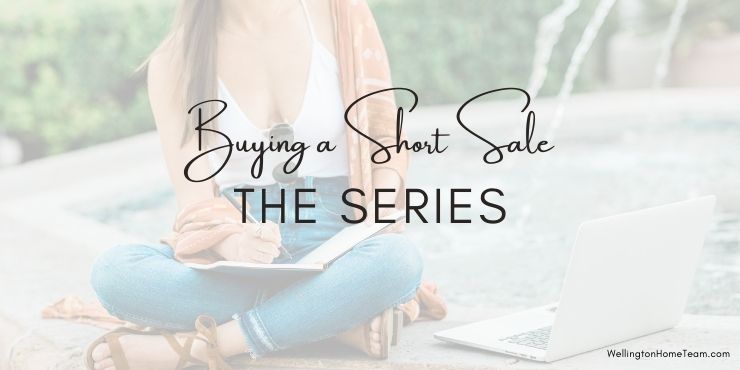 Buying a Wellington Short Sale can be a very confusing and stressful process with a lot of unknowns, but our team of Wellington Short Sale Agents will guide you through the entire process from start to finish regardless if you are a short sale seller or buyer.
Below we have created an entire series dedicated to short sales. This guide will not only explain what a short sale is but answers a lot of questions most buyers and sellers have.
Buying a Short Sale The Series
Part 1 of this series explains exactly what a short sale is in a real estate transaction.
Oftentimes, buyers assume they'll be negotiating directly with the seller's bank, but that is far from the case. Part 2 clears up who's negotiating with who when it comes to a short sale.
If you're interested in purchasing a short sale be prepared to wait! Short sales are not short, in fact, they can take several months, even a year, to be approved or denied. So if you want to purchase a short sale make sure you can wait.
One of the biggest misconceptions of a short sale is you'll get a great deal and pay less than market value. Well, this is usually not the case as part 4 explains. Learn all about what lienholders expect when approving a short sale.
Don't think you can run around town submitting 10 offers on 10 different short sales. In part 5 you'll learn about your financial obligations when submitting an offer on a short sale.
If you are trying to buy a short sale and need financing make sure your lender is on standby. Part 6 of this series explains how quickly things need to move once the short sale lender approves the short sale, which you may be surprised.
Another big misconception is every short sale will be approved. As explained in part 7 that is not always the case, sometimes they are denied. While the lender may approve the short sale, the seller may not agree to the terms being offered. So if you want to buy a short sale make sure you set your expectations accordingly and you have the flexibility it takes.
Buying a Wellington Short Sale: The Series
If you plan on buying a Wellington short sale, or any short sale for that matter, it's important to understand the process and your obligations as a homebuyer. It's always wise to work with a Realtor, but not just any Realtor, one who specifically handles short sales. They will know what questions to ask the listing agent and will be able to educate you about each short sale situation.
For example, if there is one lienholder and the shortfall is small the lender could approve the short sale within 3 months. However, if there are multiple lienholders it could take over a year to be approved or denied. Yes, once again not all short sales will be approved. Sometimes one of the lienholders will start the foreclosure process on the property.
Once again, this is why it's important to work with an experienced agent who will track the short sale progress on a day to day or week to week basis. By doing so you'll be able to set your expectations accordingly. The last thing you want is to wait around for a year only to find out the bank denied your offer and/or the seller's short sale request.
Buying a Wellington Short Sale: The Series