Finding a Wellington Home is the EASY Part
I absolutely love looking at homes, which is the fun and easy part of my job as a REALTOR. Although on average I only show buyers 1-15 homes before they go under contract, so the fun usually doesn't last long.
I'll never forget the time my client went under contract on the second home I showed him. Upon acceptance, he told me "this will be your easiest commission check ever." I knew that statement was the kiss of death and I was right. That transaction turned out to be one of the hardest transactions I've ever dealt with in my career.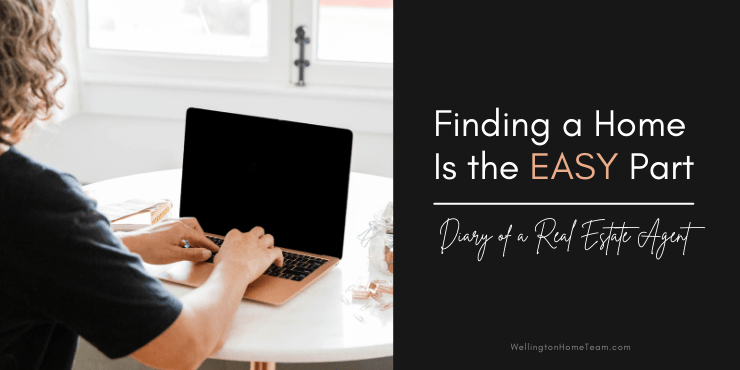 While showing homes is part of my job it is by far the easiest part. There are numerous things throughout a real estate transaction that can derail it; from home inspection issues to a low appraisal. Then there are the ever so common last-minute demands from the lenders underwriting department that may jeopardize the entire transaction or a 40-year-old expired pool permit. It is my job to stay on top of everything and make sure the transaction stays on track by finding solutions.
In my opinion, my job doesn't really start until after we find the home and go under contract, then the hard part begins.
So while some people think real estate agents show a few houses then sit back and wait for our commission check that is far from the truth. Finding a home for our clients is the EASY part, getting to the closing table is the HARD part.
Please consider spreading the word and sharing; Finding a Wellington Home is the EASY Part
Top Wellington Realtor, Michelle Gibson, wrote: "Finding a Wellington Home is the EASY Part"
Michelle has been specializing in residential real estate since 2001 throughout Wellington Florida and the surrounding area. Whether you're looking to buy, sell, or rent she will guide you through the entire real estate transaction. If you're ready to put Michelle's knowledge and expertise to work for you call or e-mail her today.
Areas of service include Wellington, Lake Worth, Royal Palm Beach, Boynton Beach, West Palm Beach, Loxahatchee, Greenacres, and more.