Wellington Florida Rental Tip #1: Determining Your Move Date
Renting a home in Wellington Florida can be a challenge with the lack of inventory, so I have created a series "Wellington FL Rental Tips," which will hopefully guide you through the process of renting a condo, villa, townhome, or single-family home in Wellington Florida. If you are looking to rent an apartment in Wellington not all of these tips will apply.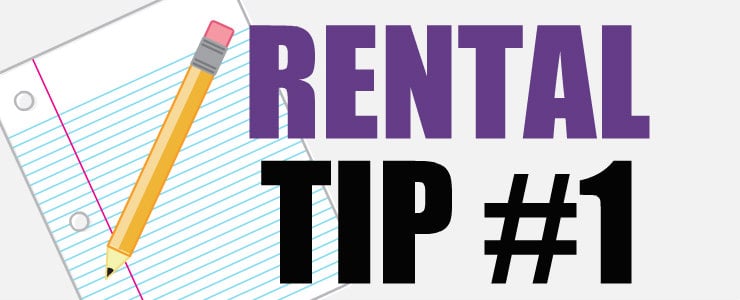 RENTAL TIP #1: Determining Your Move Date
After making the decision to rent a home in Wellington Florida the first thing you need to do is determine your move date. If you look too early you will be wasting time and energy, but if you look too late you might find yourself scrambling.
So when should you start your Wellington Rental Search? My recommendation is to find a Wellington Rental Agent 45 days prior to your actual move date and start looking 30 days out.
Occasionally a Wellington landlord will list their property in the MLS 45-60 days before a tenant is able to take occupancy, but that is very rare. Typically 90% of the homes listed for rent in Wellington are available immediately or within 15 days.
So if you don't have to move for 45-60 days it is highly unlikely a Wellington landlord is going to hold their property for that amount of time possibly passing up other tenants who are looking for a sooner move-in date. The longest I've seen a Wellington landlord hold a property is 30 days.
If you need help finding a home for rent in Wellington Florida feel free to fill out our online Rental Questionnaire and we will send you a list of rentals that meet your needs. You can also read more about Tips and Expectations when renting a home in Wellington Florida.
Wellington Florida Rental Tip #1: Determining Your Move Date