Wellington Florida Rental Tip #6: Writing an Offer
Renting a home in Wellington Florida can be a challenge with the lack of inventory, so I have created a series "Wellington Florida Rental Tips," which will hopefully guide you through the process of renting a condo, villa, townhome, or single-family home in Wellington Florida. If you are looking to rent an apartment in Wellington some of these tips may not apply.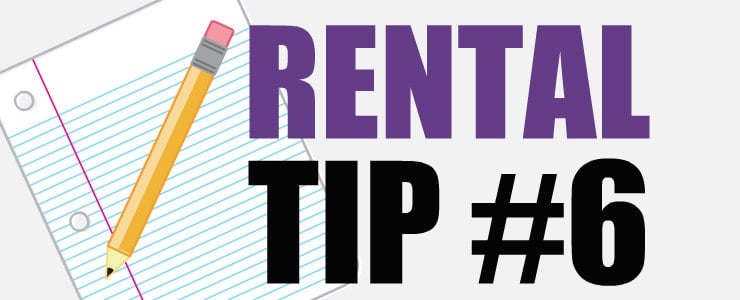 Rental Tip #6: Writing an Offer
Now that you have taken the proper steps and found the perfect home to rent in Wellington Florida the next step is to write an offer. One of the keys to all of my tenant's success is they are prepared upfront and make their offer as strong as possible. If you have horrible credit make sure to make other parts of your offer strong, like the amount of money you are putting down upfront.
Here is a quick breakdown of what is included in all of my Winning Rental Offers:
1. Contract to Lease: This is the written offer that will have a tenant's terms and conditions, which must be signed by everyone who will be on the lease.
2. Rental Application: This will typically list your current address, past and present jobs, type of vehicles, occupants of home, and pets.
3. Credit Report: Usually anyone over the age of 18 will have to provide or have their credit report pulled.
4. Background Check: Usually anyone over the age of 18 will have to go through a background check.
5. Proof of Income: Usually a recent paycheck stub or W2 to verify income.
6. Introduction Letter: If you have bad credit or a unique situation explain why, make the prospective landlord focus on you NOT the number on a piece of paper.
7. Copy of Deposit Check: This is a deposit to hold the property.
By submitting these 7 items with every rental offer I have been able to place tenants with bad credit, who are unemployed, and who have pets both big and small.
If you need help finding a home for rent in Wellington Florida feel free to fill out our online Rental Questionnaire and we will send you a list of rentals that meet your needs. You can also read more about Tips and Expectations when renting a home in Wellington Florida.
Wellington Florida Rental Tip #6: Writing an Offer