Wellington Holiday Parade 2011 | Wellington Holiday Events
Wellington's 28th Annual Holiday Parade will take place on Sunday, December 11th at 1:00 pm. The parade will feature festive floats, marching bands, clowns, costumed characters and so much more.  Santa and Mrs. Claus will even be making an appearance. The Wellington Holiday Parade route will begin at Wellington Trace, travel down Forest Hill Blvd, and end at Wellington's Town Center & Amphitheater.  (Forest Hill Blvd will be closed starting at 12:30 pm)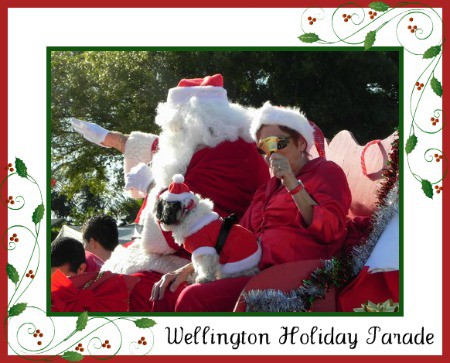 Besides the Wellington Holiday Parade there will also be two other great events going on that day:  The Holiday Fun Park at the Amphitheater & the Holiday Mile Run/Walk.
The Holiday Fun Park will take place at the Wellington Amphitheater from 11:00 am to 5:30 pm and will feature music, bounce houses, food along with exhibit booths.  The Wellington Amphitheater is located at 12100 Forest Hill Blvd next to Scott's Place.
The Holiday Run/Walk will start at 12:45 pm at Forest Hill Blvd and Country Club Drive.  The cost if you pre-register is $15 for adults and $10 for kids who are 12 and younger.  The race application is at www.PalmsWest.com and if you need more information call  561.791.2069.
Wellington Holiday Parade 2011 | Wellington Holiday Events