Wellington WinterFest 2011 | Wellington Holiday Events
While the current temperatures in Wellington Florida still feel like summer Wellington's 2011 WinterFest is just around the corner. Last year was the first WinterFest held at the Wellington Amphitheater and it was a huge success.  Part of that success was due in part to the headlining act; Celebrity and Wellington resident Robert Van Winkle, aka Vanilla Ice.  Since Van Winkle did an amazing job he has been invited back to headline WinterFest 2011.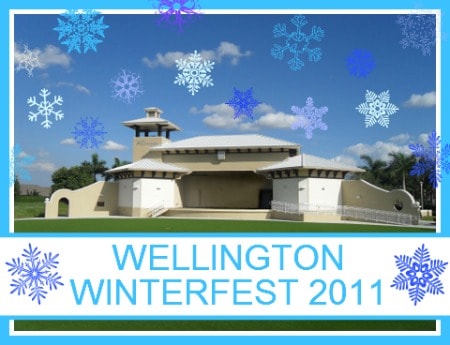 Here are just a few of the things happening at Wellington's WinterFest 2011:
Wellington's Annual Tradition "Holiday Tree Lighting"
Visit from Santa
Salute to the Troops
A Reading from "Twas the Night Before Christmas" by Mayor Bowen
Musical and Dance performances by local talent
Crafts and Shopping
Food and Refreshments
VIP Party
Wellington's 2011 Winterfest will be taking place on Friday, December 2nd from 6:00 pm to 9:00 pm at the Wellington Amphitheater, which is located at 12100 West Forest Hill Blvd in Wellington Florida.
The cost of WinterFest 2011 is FREE, but residents are encouraged to bring a new unwrapped toy for the U.S. Marine Corps Toys for Tots and Vanilla Ice's Toys for Tots 6th annual Charity Black Party.
Wellington WinterFest 2011 | Wellington Holiday Events