What DO Wellington Florida Buyers WANT in a House?
I recently wrote about what a majority of Wellington Florida Home Buyers DON'T want in a house, so now I wanted to share with you what a majority of my clients DO want in a house.
Coming up with a list of "wants" is probably the easiest part of the home buying process for most. Who hasn't dreamt about what they want in their new home?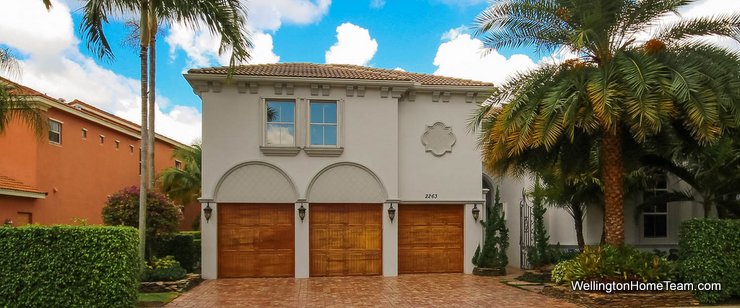 Here are the 3 most common things Wellington FL Home Buyers have told me they WANT in a home:
1.  Open Floorplan:  This is by far the #1 thing almost every single one of my buyer clients wants.

2.  Swimming Pool:  A ton of buyers love beating the Florida heat hanging by the pool. Some buyers prefer a private one while others are just fine with a community pool. There are numerous neighborhoods throughout Wellington that have community pools and the Village of Wellington also has an awesome pool open to the public.

3.  BIG Bedrooms:  While master bedrooms are generally a good size that is not always the case when it comes to the secondary bedrooms, which tend to be on the smaller side, so unfortunately this can be a tough one to find.
So why is this information important? The biggest reason is resale value. If these are features important to you odds are they will be important to future buyers as well. Even if you don't plan on selling your home anytime soon things happen out of your control. So it's important to know the pros and cons of any home you're interested in purchase.
Please consider spreading the word and sharing; What DO Wellington Florida Buyers WANT in a House?
About the Author
Top Wellington Realtor, Michelle Gibson, wrote: "What DO Wellington Florida Buyers WANT in a House??"
Michelle has been specializing in residential real estate since 2001 throughout Wellington Florida and the surrounding area. Whether you're looking to buy, sell, or rent she will guide you through the entire real estate transaction. If you're ready to put Michelle's knowledge and expertise to work for you call or e-mail her today.
Areas of service include Wellington, Lake Worth, Royal Palm Beach, Boynton Beach, West Palm Beach, Loxahatchee, Greenacres, and more.