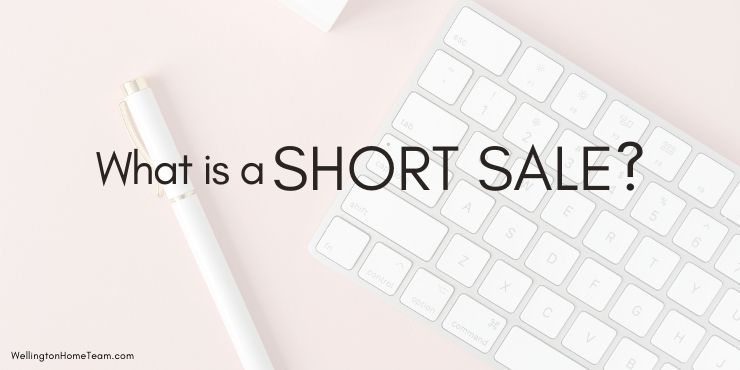 One of the most popular real estate questions I receive is "What is a Wellington Short Sale?"  Short sales have existed for a long time, but they did not start becoming commonplace in Wellington Florida until 2007 to 2008. So it is normal for buyers and even sellers not to know or understand what a Wellington Short Sale is.
What is a Wellington Short Sale?
A Wellington Short Sale is when a seller owes more on their home than it will sell for in today's real estate market, but they need to sell their home, so they ask their lienholder(s) to accept less than what they owe.
Much like a buyer might have a "loan contingency," if they are obtaining a mortgage, a seller will have a "short sale contingency." A seller will not be able to sell their home without approval from their lienholder(s).
The Wellington Short Sale Process
Step one in a short sale is for the buyer and seller to negotiate and come to terms. The lienholder(s) will not have any involvement in the initial negotiations. Once the buyer and seller come to terms the seller will then submit their contract and other required documents to the lienholder. At this time the property will be taken off the market. The seller can entertain a back-up offer, but they cannot accept multiple offers on their home.
The lienholder will then review the short sale application, which can take several months, in some cases over a year. Once the lienholder completes their review of the file they will make a decision. Some will approve the short sale with or without conditions and others will deny it.
If the lienholder denies the short sale the seller will not be able to sell their home unless they pay the shortfall. However, they should find out the reason because, in some instances, they may be able to re-apply and try again.
If the lienholder approves the short sale they will provide the seller with an approval letter and the terms of the approval. Sometimes the lienholder will want a monetary contribution from the seller and other times they won't. If the lienholder(s) want a contribution from the seller, the seller needs to agree to the terms before moving forward with the buyer.
In addition to possible monetary contributions, the short sale approval letter will also have an expiration date, which is usually 30-45 days from the approval date. At this point, most buyers will start their side of the transaction; submit escrow deposit, have an inspection, and apply for a loan. Some buyers will do this prior to short sale approval. However, not all buyers are comfortable with spending money on an inspection or appraisal with no guarantee the short sale will be approved.
Things to Keep in Mind
There are a few things buyers need to keep in mind. The house is most likely being sold as-is, so the seller won't be repairing any items found in the inspection report. Could a seller make repairs? Possibly, but keep in mind they are losing all of the money they put down on the home when they purchased it. They are also losing all the money they invested in upgrades and repairs. So odds of them wanting to spend more money on the home when they're getting none is unlikely.
Buyers who cannot wait for short sale approval or cannot close when the bank is ready should eliminate Wellington short sales from their home search. Time is of the essence in all real estate transactions, especially short sales. Unfortunately, time is an unknown with short sales. Once again it could be months, it could be over a year. The more lienholders involved in a short sale the longer it will take to receive approval or denial.
Buying a short sale can be risky with all of the unknowns, but the only risk short sale buyers often face is the loss of time.
If you are looking for an agent who handles short sales call us today!  Our team assists Wellington short sale sellers along with buyers, educating them every step of the way.