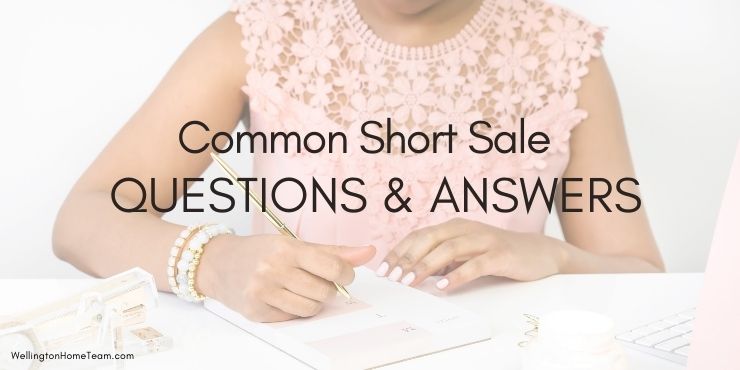 There are a lot of questions when it comes to short sales and below are the top questions most short sale sellers want to know.
Do I have to be behind on my mortgage payments to qualify for a Short Sale?
Not necessarily. Some lenders will negotiate a settlement if you are current on payments. You won't really know until you go through the process. If you are current on payments the lender may very well require you to "participate in the loss" by making a cash contribution, signing a promissory note, or both.
What is a deficiency and how do I avoid it?
A deficiency is the difference between the amount of money you owe and the amount of money paid to or collected by the lender. The deficiency is the "Short" in a Short Sale. A deficiency ALWAYS exist with a short sale. You cannot avoid it unless you just keep paying on your mortgage obligation. The real question is……….
What happens to the deficiency?
The deficiency can be waived, written off, paid later, settled or the lender can, at least in Florida, choose to go in front of a Judge and ask for a Deficiency Judgment against you.
What is a Deficiency Judgment?
A Deficiency Judgment is when a Judge issues a Judgment making you personally responsible for the deficiency and giving the creditor the right to go after you for the money you owe. In Florida, the creditor has 5 years from the creation of the deficiency*** to ask for the Judgment and another 20 years to collect on it if granted. To collect they may take assets, levy bank accounts, and garnish wages. ***Please seek legal advice on this matter.
Will I have to pay taxes related to the short sale?
Maybe. A short sale IS a tax event. Just as with any real estate transaction, the sale is reported to the IRS. In addition, the "Short" may be written off as a loss to the lender. A loss to the lender is income to you. How this income is taxed is a question for your tax professional. You may also refer to the Debt Relief Act. Unless extended the Debt Relief Act is set to expire at the end of 2012.
How will a Short Sale affect my credit?
How credit scoring works is one of the great mysteries of the universe! The Short Sale itself is not reported as "Short Sale". Missed and late payments are reported. Also, how the transaction is reported makes a difference. Is it reported as "settled..", "paid…", "charged off.."? And have you been paying your other bills? There are just too many variables to be able to give you a precise answer. If your credit score is important to you then my advice is to make your mortgage payments.
What advantage is there to doing a Short Sale over just letting the lender foreclose?
Credit scoring aside….on average you can get another mortgage within 2-3 years assuming you pay all of your bills after a Short Sale. A foreclosure will affect your ability to get a new mortgage for 5-7 years. A Short Sale also gives you the opportunity to negotiate a settlement. It gives you some control over the situation. With a foreclosure, you are 100% at the mercy of the lender.
How long will the Short Sale process take?
A normal Short Sale with no complications will take on average 2-3 months from time of contract. Some go much quicker and some take much longer.
Will my Short Sale be approved and closed or am I wasting my time?
We close more than 90% of our Short Sales. As long as you participate, by providing me what I need, when I need it, then yes, your Short Sale will be approved and get closed.
When will I have to vacate the property?
Unless we are able to negotiate something different the day of closing belongs to the Buyer. Most lenders will not allow you to rent the property back after closing so plan on moving. You will normally have 30-45 days notice prior to closing.
Who pays your commission?
The listing agreement is between you and I. So legally you are responsible for paying my commission. However, just as in a regular transaction, the costs of the sale are deducted from the purchase price. This means the buyer brings money to purchase the property and we pay everything out of that. The lender gets what's left. You pay nothing. Unless it is required by the lender and you agree to do so.
Are you upside down on your Florida mortgage? Do NOT be foreclosed on! Avoid foreclosure. Short Sales DO close.
Originally posted  https://activerain.com/blogsview/2787112/common-florida-short-sale-questions-and-answers