Wellington Florida Relocation Guide | Learn all about Wellington
The Village of Wellington is a "Great Hometown" located in the western part of Palm Beach County Florida. With roughly 61,000 residents this Winter Equestrian Capital of the World is one of the most desirable places to live and was even voted as one of the "Best Places to Live" by Money.com in 2019, Time Money in 2016, and CNN Money Magazine in 2010.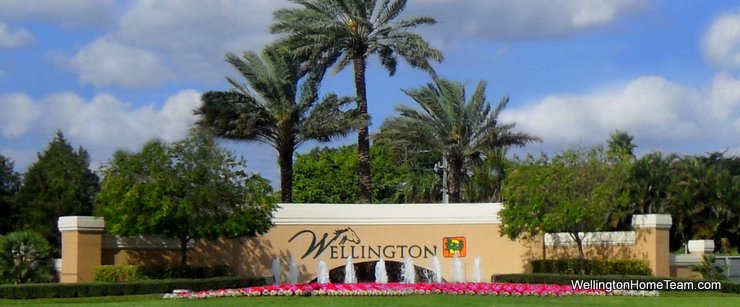 When my family and I relocated to Wellington in 2001 we did not know much about the area, but now that we have lived, worked, and played in Wellington for over a decade I want to share why we love calling Wellington our home and why you will want to call it your home as well!
HISTORY:
In the 1950's Charles Oliver Wellington, an accountant from New York, bought 18,000 acres of swampland through his agent, Arthur William "Bink" Glisson, and named it Flying C.O.W Ranch. "Flying" because Wellington was an aviator, who once used Flying Cow Road as a landing strip for his planes, and C.O.W. for his initials.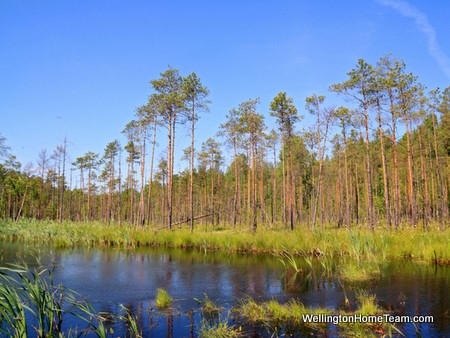 Shortly after Wellington purchased the swampland it went from waterlogged to fertile farmland when the State of Florida passed legislation creating the Acme Drainage District in 1953, which provided drainage and flood control. Wellington served as the first Chairman of Acme Drainage District until his death in 1959 and Bink was the first employee and general manager. Once the property was suitable for agriculture, tracts were sold or leased to farmers in the 1960s, which is when Wellington became the world's largest strawberry patch.
While Wellington was populated in the 1950's major construction did not begin until the first 7,400-acre tract of land was sold in 1971. In 1972 Wellington was approved by Palm Beach County as a planned unit development (PUD). Wellington was "officially" born on December 31, 1995, when it was incorporated and became an independent municipality.
LOCATION & WEATHER:
Located in the western portion of Palm Beach County Florida, Wellington has easy access to the Florida Turnpike, Palm Beach International Airport, and is only 15 miles away from the  Atlantic Ocean and sandy beaches. Wellington is also a short drive away from downtown West Palm Beach, roughly 3 hours from Orlando, and less than 90 minutes from Ft. Lauderdale and Miami.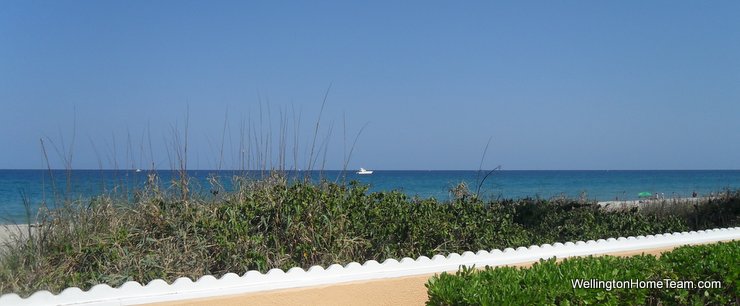 Wellington Florida has the best weather year-round in the United States. The summer months usually consist of temperatures in the 70's and 80's while the winter months may drop into the '60s, sometimes a tad colder, but a majority of the year it is sunny and green. Hurricanes do visit Wellington on occasion, but no matter where you live in the United States there will always be extreme weather conditions or natural disasters to contend with.
However, unlike an earthquake or tornado, we know days in advance that a hurricane might be stopping by and can prepare ahead of time. Hurricane season in Florida runs from June 1st through November 30th and in September we typically experience quite a bit of rain, which the amount varies each year.
HOMES & COMMUNITIES:
Wellington primarily consists of single-family homes, but also offers condos, villas, townhomes, luxury estate homes, equestrian farms, and multi-family homes. The first home in Wellington was built well before major construction started in 1971, however, it is rare to find a home for sale in Wellington built prior to the mid-1970s. Major construction continued throughout each decade to follow and to this day there are still brand new homes being built.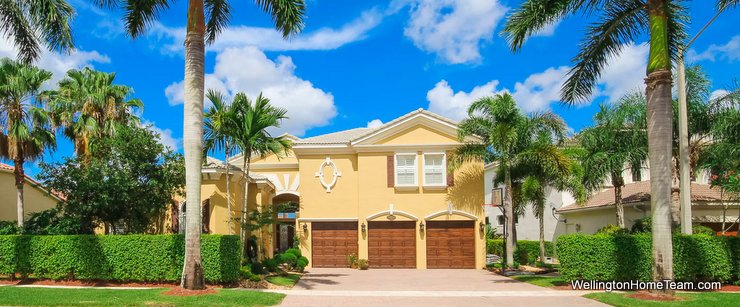 The Village of Wellington has both gated and non-gated communities. Gated communities in Wellington are usually manned 24-7 and have great amenities within the gates, but the homesites tend to be smaller. However non-gated communities often have larger homesites that start around 1/4 acre and can easily exceed an acre in communities like Aero Club, Pinewood East, and Paddock Park. Our equestrian estates and horse farms also have large homesites, which vary in size. To date, Wellington only has two active adult 55+ communities; Mayfair and Buena Vida.
SCHOOLS:
When my family and I relocated to Wellington from one of the best public school districts in the country I did not think public schools in South Florida could compete, but I was wrong.  Wellington has some of the best public and private schools in the entire state of Florida and I could not be happier with the education my children are receiving. For more information about Wellington Florida schools visit: The School District of Palm Beach County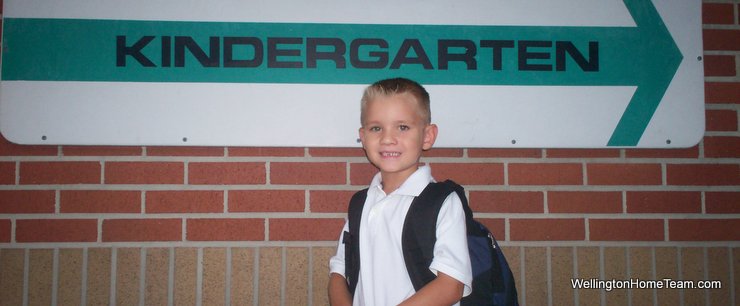 PARKS:
In my opinion, Wellington has the best parks in Palm Beach County and two of them were built by Wellington residents and volunteers; Scott's Place and Tiger Shark Cove. Back in 2010 my entire family had the pleasure of assisting in the build of Scott's Place, which is a barrier-free playground and one I will always hold near and dear to my heart. To view some of the great parks Wellington has to offer visit: Parks and Playgrounds in Wellington Florida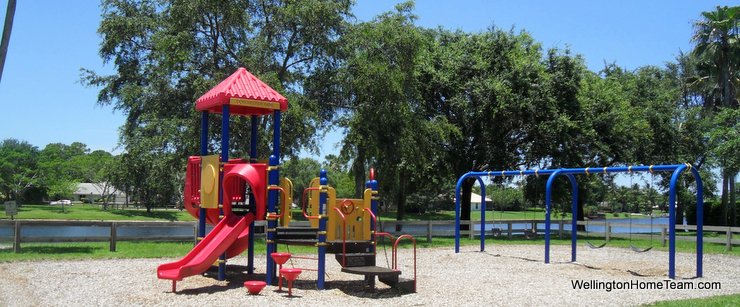 COMMUNITY PROGRAMS:
Wellington has community programs for ALL AGES! When my boys were toddlers I enjoyed taking them to tumble tots and before I knew it they were dribbling from goal to goal in Wellington's recreational soccer program at Village Park. It was not long before my husband and I became volunteer coaches for soccer and it is where my passion for the sport was born. Besides having great youth programs Wellington also has fabulous adult and senior programs like; Flag Football, Softball, Yoga, Needlecraft, Bingo and more.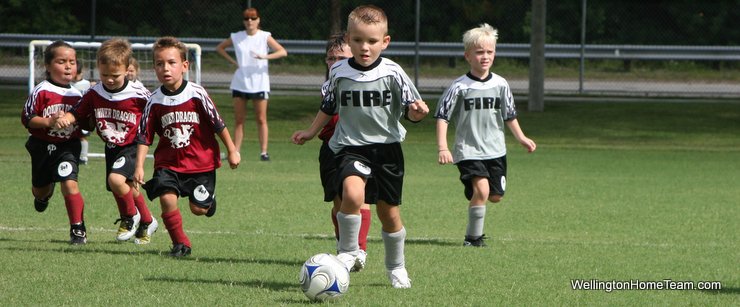 EVENTS & ENTERTAINMENT:
Wellington does an amazing job putting together weekly events and they never disappoint during the holiday season. Most of the events that take place in Wellington are FREE and open to the general public. Our family's favorite Wellington event is FREE Movie Night, which takes place at the Wellington Amphitheater every month and sometimes every week, but if you want to check out the newest movie releases head over to Wellington's movie theater.
Other family favorites include holiday gatherings; like Wellington's Egg Hunt at Easter and the Annual Holiday Parade in December. Wellington has other great events like FREE outdoor concerts, Food Truck Invasion, Green Market Farmers Market, Equestrian Events, and more. For upcoming events in Wellington visit: Wellington Florida Events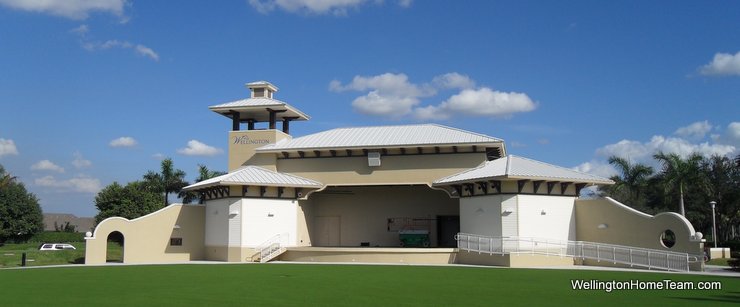 EQUESTRIAN:
As the Winter Equestrian Capital of the World Wellington always has world-class equestrian activities and events taking place during season. The Village of Wellington has over 57 miles of equestrian trails, so there is plenty of room for our equestrian friends to roam. These trails have also been designed for multi-purpose use such as hiking, biking, and running.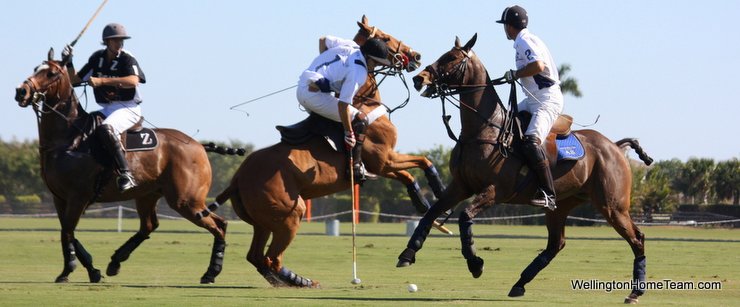 SHOPS & RESTAURANTS:
Wellington residents once had to drive miles for shopping and dining, but that is no longer the case. Not only does Wellington have one of the best malls in Palm Beach County, The Mall at Wellington Green, it also has many other popular shops. On top of shopping Wellington has every type of food establishment thinkable; drive-thru, take-out, delivery, fast food, family dining, fine dining, sports bars, and more.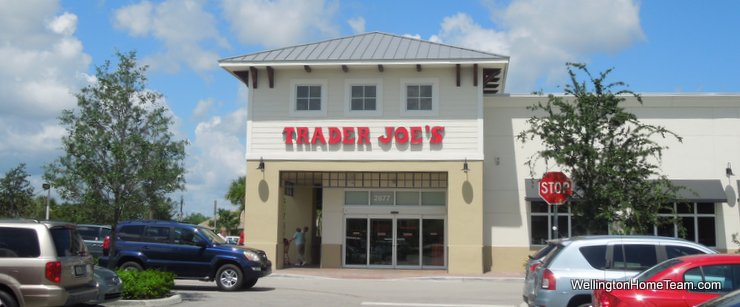 MY! HOW THIS LITTLE VILLAGE HAS GROWN!
This little village I call home has grown so much since the 1950s, but after the last decade of development it is no longer in the "middle of nowhere." See how much Wellington has changed since my family and I relocated to Wellington in 2001: Wellington Florida A Decade in Review
HELPFUL LINKS:
Receive our Full Wellington Florida Relocation Guide now:
If you are looking to relocate to Wellington Florida let me show you why I LOVE Wellington and why you will too!
Michelle Gibson is a Wellington Florida resident and top Wellington REALTOR specializing in residential real estate since 2001. Michelle and her husband, Josh, have been raising their two boys, Chase & Aidan, in Wellington and have been actively involved in the community. If you are looking for a Wellington REALTOR who knows what this "Great Hometown" has to offer and want to learn more about the area contact Michelle Gibson today at 561-333-0446 or [email protected].