Wellington Amphitheater | Wellington Florida
The Wellington Amphitheater has been an amazing addition to the Village of Wellington since its opening back in the summer of 2010. Almost weekly you will find FREE events taking place at the amphitheater. Just a few of the free events that take place weekly are FREE Movie Night, FREE Concert Night, and the Food Truck Night. A majority of Wellington's holiday events are also held at the amphitheater, which is located on Forest Hill Blvd just west of 441 (SR7).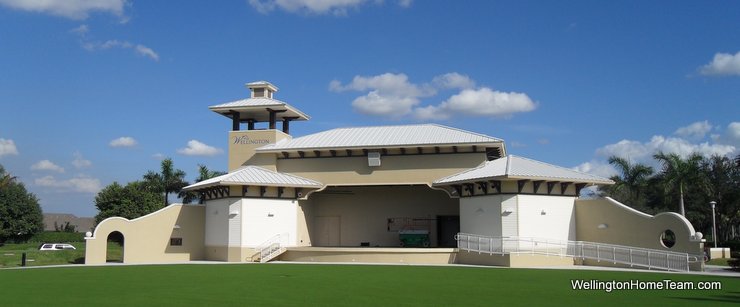 The main building at the amphitheater is approximately 3,200 square feet and features a main stage, complete with a full sound and lighting system. It also has restrooms, green rooms, a loading area, and has a capacity of 1,500. Making it the perfect place for Wellington residents to gather.
Next to the Wellington Amphitheater, you will find Scott's Place, a barrier-free playground for children of all abilities, and on the other side of the parking lot is the Wellington Aquatic Complex, which is Wellington's summer hot spot.
Wellington Amphitheater
12100 Forest Hill Blvd, Wellington, FL 33414
Phone: 561-753-2484