Realtors Guide to Wellington Real Estate
Realtor Wellington FL | Real Estate Agent Wellington Florida

Learn all about the Wellington Florida area and real estate market by top Wellington, FL Realtor, Michelle Gibson with the Hansen Real Estate Group Inc. As a Wellington resident selling real estate since 2001 I know first hand what this "great hometown" has to offer.
There are very few Wellington FL real estate agents that have the track record and knowledge that I do, so if you are a buyer thinking about relocating to Wellington, Florida I'd love the opportunity to show you why it's such a great place to live, work and play. If you are looking to sell your home in Wellington I would welcome the opportunity to show you how I obtain top dollar for my real estate listings in the shortest amount of time.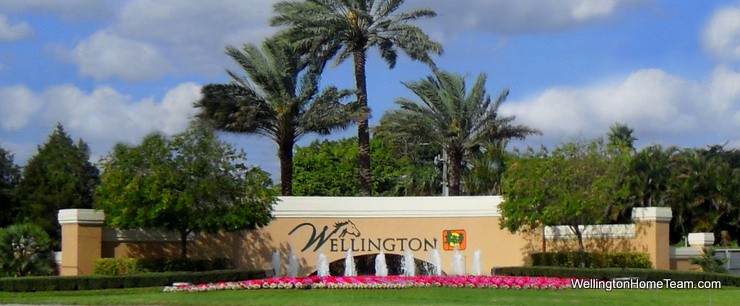 The Village of Wellington is one of South Florida's most desirable communities to call home and is located in the western part of Palm Beach County Florida. While it's known around the world as the Winter Equestrian Capital, it's also known for having top-rated public schools, an abundance of parks, weekly community events, upscale shopping, and fine dining. In 2019 Wellington was named the "Top 100" Best Places to Live by Money.com, again in 2016 by Time Money and Money Magazine in 2010
Wellington FL Real Estate
If you're in the market to buy real estate in Wellington, FL,  you will find a number of residential options to choose from. Whether you're looking for an equestrian horse farm, luxury estate home, single-family home, townhome, or condo as a Wellington FL Realtor I can help you find exactly what you're looking for!
While the first homes were built before major construction started in 1971 it's rare to find homes built prior to the mid-1970s. Wellington offers guard-gated, unman gated, and non-gated communities throughout. Lot sizes vary from development to development, but the average lot size in gated communities is less than 1/4 acre while non-gated communities tend to offer at least 1/4 acre to well over 1 full acre. To date, Wellington only has two active adult 55+ communities; Mayfair, a gated condo community, and Buena Vida, an upscale guard gated single-family home community.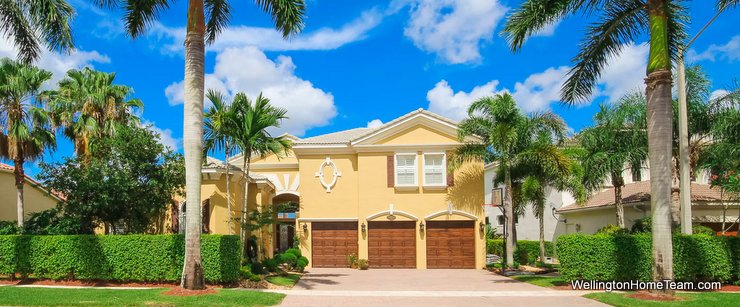 The village has been attracting people from all over the world for decades. Whether you're a polo enthusiast or a family looking for a great place to raise your family Wellington has something for everyone.  It is newer and in some cases real estate is more affordable than other parts of Palm Beach and Broward County.
Realtors in Wellington FL will tell you the strength in housing is providing a decent size home for a more reasonable price than other parts of South Florida. You can get a home in Wellington while spending less money and still have an easy commute. The village's proximity to West Palm Beach, Ft. Lauderdale, and Miami has made it a coveted destination for commuters looking to get out of the city and into a nice suburban location. Wellington real estate agents understand this is a big draw for those relocating from other areas in Florida and out of state.
History
Wellington was originally the world's largest strawberry patch until the 1950s when Charles Oliver Wellington, an accountant from New York, bought 18,000 acres of swampland. It was purchased through his real estate agent, Arthur William "Bink" Glisson, and named it Flying C.O.W Ranch. "Flying" because Wellington was an aviator, who once used Flying Cow Road as a landing strip for his planes, and C.O.W. for his initials.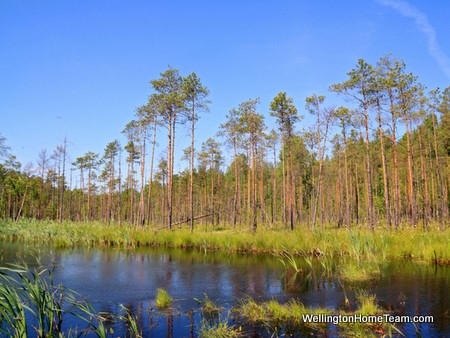 Shortly after Wellington purchased the swampland it went from waterlogged to fertile farmland when the State of Florida passed legislation creating the Acme Drainage District in 1953, which provided drainage and flood control.
Wellington served as the first Chairman of Acme Drainage District until his death in 1959 and Bink was the first employee and general manager. Once the property was suitable for agriculture, tracts were sold or leased to farmers in the 1960s, which is when Wellington became the world's largest strawberry patch.
While Wellington was populated in the 1950's major construction did not begin until the first 7,400-acre tract of land was sold in 1971. In 1972 Wellington was approved by Palm Beach County as a planned unit development and "officially" born on December 31, 1995, when it was incorporated.
Housing and Population Statistics 
As of 2017, the population was over 64,000 people according to the U.S. Census Bureau making it the 5th largest municipality in Palm Beach County by population. The population tends to increase during "season," which is from January to April, but more and more people are starting to take up residency as early as October.
Geography and Climate
Located in the western communities of Palm Beach County Florida, Wellington has a total area of 45.59 square miles, most of which is land. It offers easy access to the Florida Turnpike, Palm Beach International Airport, and is only 15 miles away from the Atlantic Ocean. It is also a short drive away from downtown West Palm Beach, CityPlace, less than 90 minutes from Ft. Lauderdale/Miami, and roughly 3 hours from Orlando.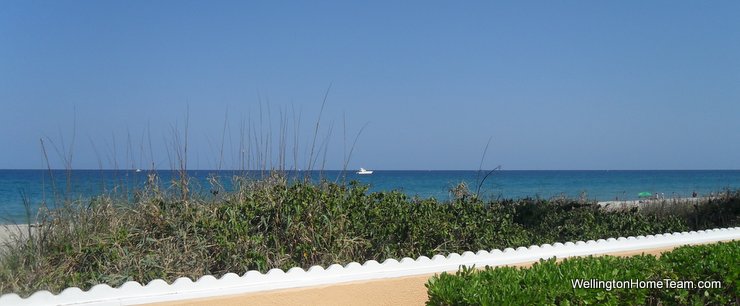 Wellington Florida has beautiful weather year-round! The "hot season" lasts for 4 months from May 29th to September 29th with an average temperature in the mid-'80s while the "cool season" lasts for almost 3 months from December 5th to March 1st with the average temperature in the 70's, but temperatures do occasionally drop into the 40's.
Economy
According to Sperling's Best Places, Wellington's unemployment rate is 4.10%, with job growth of 1.94%, and future job growth is predicted to be 39.79% over the next 10 years. Wellington has a 6% sales tax rate, 0% income tax rate, and a median household income of $81,000.
Population by Occupation
Sales, office, administrative support 28.66%
Management, business, finance 18.99%
Healthcare practitioners and technology 9.88%
Education, library 5.99%
Production, transportation, material moving 5.71%
Construction, extraction, maintenance/repair 4.99%
Engineering, computers, science 4.28%
Personal care 4.03%
Firefighters, law enforcement 3.51%
Healthcare support 2.61%
Arts, design, media, sports, entertainment 2.51%
Building maintenance 2.02%
Legal 1.70%
Wellington, FL Schools
The School District of Palm Beach County serves Wellington, which offers some of the best public schools in the entire state of Florida. It currently has 6 elementary schools, 3 middle schools, and 2 high schools most of which have an "A" rating.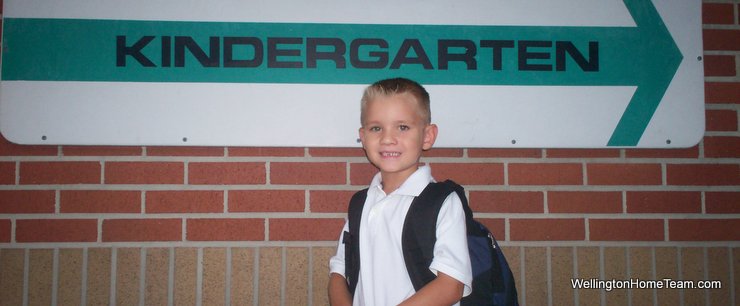 Wellington Elementary Schools
Wellington Middle Schools
Wellington High Schools
Colleges/ Universities with over 2,000 Students near Wellington FL
Florida Atlantic University | 777 Glades Road, Boca Raton, FL 33431 | 561-297-3000
Keiser University | 2600 N Military Trail, West Palm Beach, FL 33409 | 561-478-5500
Lynn University | 3601 N Military Trail, Boca Raton, FL 33431 | 561-237-7000
Palm Beach Atlantic University | 901 S Flagler Drive, West Palm Beach, FL 33401 | 888-468-6722
Palm Beach State College | 4200 S Congress Avenue, Lake Worth, FL 33461 | 561-967-7222
Area Parks & Facilities
Wellington has 87 acres dedicated to parks, facilities, memorials, nature preserves, and a boat ramp. Some of these locations offer softball/baseball fields, batting cages, soccer fields, playgrounds, pavilion/picnic areas, sand volleyball courts, basketball courts, shuffleboard courts, and more.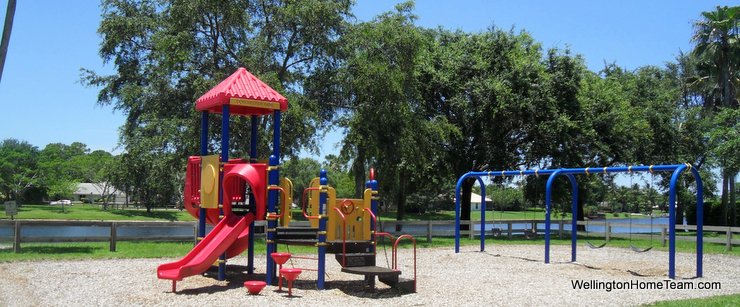 Wellington Parks
Aero Club | 2675 Greenbriar Boulevard
Amesbury | 2100 Amesbury Circle | Greenview Shores 2
Azure | 949 Azure Avenue | Sugar Pond Manor
Berkshire | 12181 Old Country Road S | Pinewood East 2
Block Island | 1210 Block Island Road | Lakeside Shores
Brampton Cove | 13446 Northumberland Circle | Greenview Shores 1
Dorchester Place | 1679 Dorchester Place | Greenview Shores 2
Essex | 1250 Essex Drive | South Shore
Farmington | 1611 Goodwood Terrace | Greenview Shores 2
Field of Dreams | 12800 Peconic Court | South Shore
Foresteria | 903 Foresteria Avenue | Sugar Pond Manor
Goldenrod | 1042 Goldenrod Road | Sugar Pond Manor
Greenbriar | 2975 Greenbriar Boulevard
Little Ranches | 10 Little Ranches Trail
Margate | 12771 Buckland Street | Greenview Shores 2
Mystic Way | 1100 Mystic Way | South Shore
Olympia | 9830 Stribling Way
Primrose | 1620 Primrose Lane | Sugar Pond Manor
Rotary Peace Park | 1825 Royal Fern Drive
Scott's Place | 12190 Forest Hill Boulevard
Staimford | 13599 Staimford Drive | Greenview Shores 2
Summerwood Circle | 1073 Summerwood Circle | Eastwood
Tiger Shark Cove | 13800 Greenbriar Boulevard
Village Park | 11700 Pierson Road | 561-791-4005
Wellington Community Park | 3401 South Shore Boulevard
Wellington Dog Park | 2975 Greenbriar Boulevard
Wellington Green | 2175 Wellington Green Drive
Yarmouth | 13829 Sheffield Street | Greenview Shores 2
Wellington Facilities, Memorials, and Preserves
Amphitheater | 12100 Forest Hill Boulevard | 561-753-2484
Aquatics Complex | 12072 Forest Hill Boulevard | 561-791-4770
Neil S. Hirsch Boys and Girls Club | 1080 Wellington Trace | 561-790-0343
Patriot Memorial | 12198 Forest Hill Boulevard
Peaceful Water Sanctuary | 11676 Pierson Road
Pine Valley Preserve | 1465 Birkdale Drive
Skate Park | 11700 Pierson Road
Tennis Complex | 3100 Lyons Road
Veterans Memorial | Forest Hill Boulevard & South Shore Boulevard
Wellington Community Center | Center 12150 Forest Hill Boulevard | 561-753-2484
Wellington Environmental Preserve | 3491 Flying Cow Ranch Road
Wellington Library | 1951 Royal Fern Dr | 561-790-6070
Community Programs
Wellington offers programs for ALL AGES! In addition to having great youth programs like; soccer, football, and cheerleading, they also have great adult and senior programs like; softball, yoga, needlecraft, bingo, and more.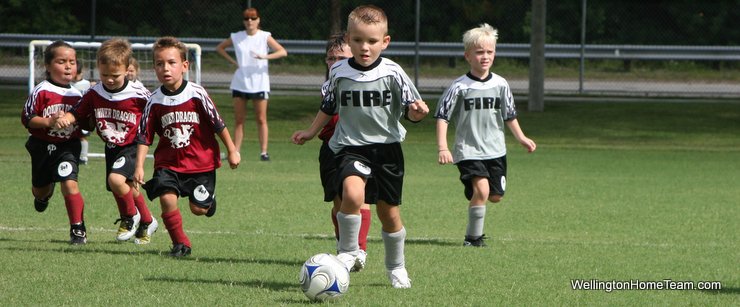 Events and Entertainment
Every week Wellington does an amazing job putting together different events and they go all out for the holidays! A majority of the events take place during the evening and are open to the general public. Some of these events include the Food Truck Invasion, FREE Movie Night, and FREE Concert Night.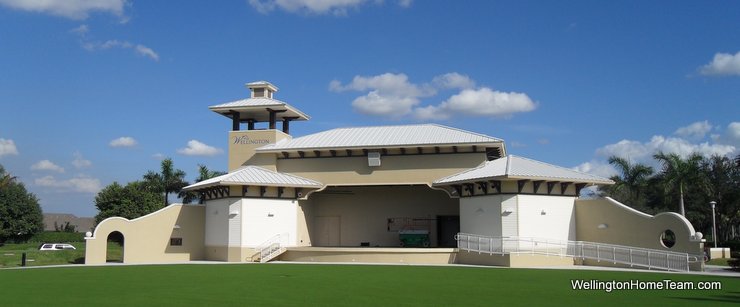 Equestrian:
As the Winter Equestrian Capital of the World Wellington offers world-class equestrian activities and events, like show jumping, dressage, and polo during the season, which runs from January to April. There are over 57 miles of equestrian trails providing plenty of room for our equestrian friends to roam. These trails have also been designed for multi-purpose use such as running, biking, and hiking.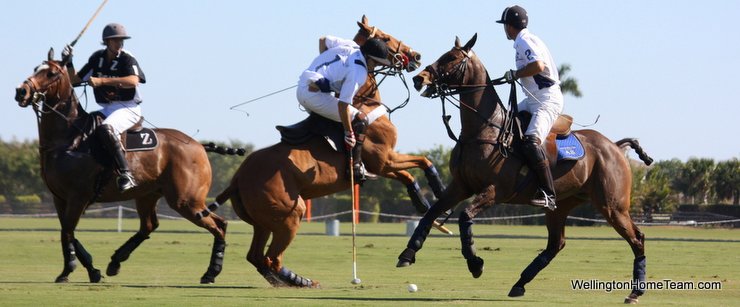 Hospitals
Wellington Regional Medical Center | 10101 Forest Hill Blvd, Wellington, FL 33414 | 561-798-8500
Palms West Hospital | 13001 Southern Blvd, Loxahatchee, FL 33470 | 561-798-3300
Veterinary 
Dentist
Transportation
Palm Tran Bus Service
Taxi Services
Limousine Services
Places of Worship
Wellington Florida offers many places of worship throughout the community.
Baptist
First Baptist Church | 12700 W Forest Hill Blvd | 561-793-5670
Catholic – Roman Catholic 
St Rita Catholic Church| 13645 Paddock Drive | 561-793-8544
St Therese De Lisieux Catholic | 11800 Lake Worth Road | 561-784-0689
Episcopal
St David in the Pines Episcopal Church | 465 W Forest Hill Blvd | 561-793-1976
Jewish Synagogues
Temple Beth Torah-Reform | 900 Big Blue Trace | 561-793-2649
Lutheran
St Michael Lutheran Church |1925 Birkdale Drive | 561-793-4999
Methodist-United
St Peters United Methodist | 12200 W Forest Hill Blvd| 561-798-3286
Non-Denomination, Interdenominational, and Multi-Culture
Calvary Chapel Wellington | 12165 Forest Hill Blvd | 561.603.1334
Life Church TV | 3061 State Road 7 | 561-793-6889
Trinity West | 3340 Fairlane Farms Road | 561-296-2110
Presbyterian
Wellington Presbyterian Church | 1000 Wellington Trace | 561-793-1007
Shops and Restaurants
Residents once had to drive miles for shopping and dining, but that is no longer the case. Not only does Wellington have one of the best malls in Palm Beach County, The Mall at Wellington Green, it also has many other popular shops and dining establishments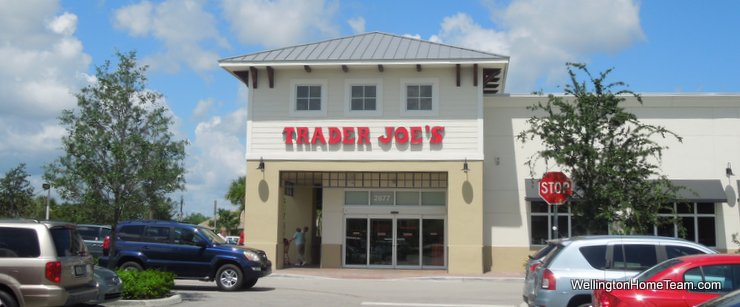 Shops
Mall at Wellington Green | 10300 W Forest Hill Blvd | 561-227-6900
Super Target | 5900 Florida 7 | 561-273-8259
Wal-Mart Supercenter | 9990 Belvedere Road | 561-795-0017
Grocery and Pharmacy
Whole Foods | 2635 S State Rd 7 | 561-904-4000
Trader Joe's | 2877 S State Rd 7 | 561-656-1067
Publix | 11950 West Forest Hill Blvd | 561-422-9640
Publix | 13880 Wellington Trace | 561-795-8555
Publix | 9855 Lake Worth Road| 561-966-9111
Walgreens | 10420 Forest Hill Blvd | 561-791-9218
Walgreens | 1250 Greenview Shores Blvd | 561-795-0983
Walgreens | 4125 State Road 7 | 561-304-2403
Walmart | 4105 S State Road 7 | 561-207-3474
CVS | 11936 Forest Hill Blvd | 561-793-2126
CVS | 800 SR 7 | 561-791-2149
Home Improvement
Home Depot | 220 S State Road 7 | 561-793-7048
Lowes | 103 S State Road 7 | 561-795-3808
Rocky's Ace Hardware | 13837 Wellington Trace | 561-753-9998
Restaurants

Kaluz | 202 Wellington Green Drive | 561-784-5500
Saito's Japanese Steakhouse | 10240 Forest Hill Blvd | 561-296-8888
Chili's Grill & Bar | 2525 Florida 7 | 561-790-0062
Panera | 10540 Forest Hill Blvd, Wellington, FL 33414 | 561-333-1330
Buffalo Wild Wings | 2837 SR 7 | 561-383-8527
C.R. Chicks | 12020 S Shore Blvd # 500 | 561-296-8855
PDQ | 2781 SR 7 | 561-210-4350
Too Jay's Gourmet Deli | 2605 SR 7 | 561-784-9055
Cilantro's Gourmet Deli | 3975 Isles View Dr # 101 | 561-296-6500
Flanigan's Seafood Bar and Grill | 

2335 SR 7 | 561-422-0988

Tijuana Flats | 13860 Wellington Trace | 561-784-5554
Wellington Florida Real Estate | Why choose a Top Realtor in Wellington FL?
If you're thinking about selling your home, townhome, investment property, or other Wellington FL Real Estate, allow me to guide you through the entire selling process from start to finish.
When interviewing the best Wellington FL Realtors there are many things that should be taken into consideration, such as past track record of success, marketing strategy, availability, and communication skills. While putting a SOLD sign on your front lawn is my #1 goal, I also want to make sure selling your home is a smooth and stress-free process for you.
I would welcome the opportunity to discuss why I am a well-respected Realtor servicing the Wellington Real Estate market and how my client's homes are featured online.
There are no other Realtors in Wellington FL who are providing the level of online exposure through social media integration or SEO (search engine optimized) results. If you are planning on selling your home, marketing it on the internet is one of my specialties. Not many Realtors are able to make your home seem like it's "featured" everywhere and when over 90% of buyers find their new home online it's imperative your home is showcased. So you'll want to align yourself with a Realtor that puts your home front and center.
Your home will be found in all of the top places online where most buyers are searching for Wellington homes for sale, including this website, which is highly indexed by Google and other search engines. The idea of exceptional real estate marketing does not end with listing it in the MLS (Multiple Listing Service) and relying on syndication. I make sure to cover all aspects of online marketing, including websites like Facebook, Google Plus, Linkedin, and Twitter to name a few.
Additional things that help my client's homes stand out to include exceptional photography from a high-end camera, detailed descriptions pointing out all the best features your home has to offer along with a video that will be found on Youtube.
If you are in the market to buy a home you will find a number of residential options to choose from in Wellington that should match your lifestyle and budget needs. Whether you're looking to purchase an affordable single-family home or equestrian horse farm in Wellington, FL or sell your Wellington, FL home, let me be your guide to the real estate market as a top Wellington FL real estate agent.
A few of my real estate and life accomplishments that I am proud of include:
Full-time Realtor since 2001 servicing Wellington FL and the surrounding area
Real Estate Rookie of the year at Coldwell Banker Residential in 2002
Re/Max Direct Real Estate Executive Club & Presidents Club in 2005, 2006 and 2007
Awarded Top Listing & Selling Realtor for Hansen Real Estate Group Inc. in 2008, 2009, 2010, 2011, 2012, 2013, 2014, 2015, 2016, 2017, 2018, 2019, 2020, 2021, and 2022
Member of National Association of Realtors
Member of the Realtors Association of the Palm Beaches
Member of Beaches MLS – Multiple Listing Service in Palm Beach County
Member of Real Estate Masterminds
I have been listing and selling real estate in and around Wellington Florida since 2001. Call or send me an email so we can discuss how I can best serve your Wellington FL Real Estate needs!
Michelle Gibson – Realtor Wellington FL
Hansen Real Estate Group Inc.
Office: 561-333-0446
E-mail: [email protected]
Other Wellington Real Estate Resources
See all Wellington FL homes for sale at the link provided below.
Map of Wellington Florida Real Estate
The homes for sale you see above are part of what makes Wellington great. If you need a real estate agent for Wellington Florida, I would love the opportunity to interview with you.
*All information deemed reliable, but not guaranteed
Realtor Wellington FL | Real Estate Agent Wellington Florida | Wellington Florida Real Estate