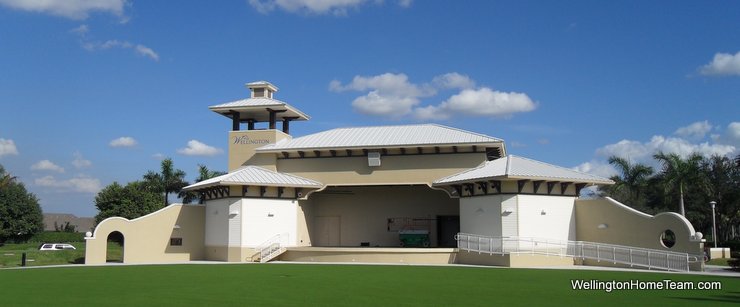 Wellington Florida Amphitheater Ribbon Cutting Ceremony
Tomorrow, Friday, July 2nd, 2010, Wellington Florida will be celebrating the opening of the Wellington Florida Amphitheater with a Ribbon Cutting Ceremony at 6:00 pm followed by live entertainment.
The Wellington Florida Amphitheater took less than a year to construct and is located next to Wellington Florida's newest park Scott's Place, which had it's Grand Opening on March 1, 2010.
The Amphitheater in Wellington Florida has a capacity of 1,500. The main building has approximately 3,200 square feet and includes green rooms, restrooms, a loading area, and a stage, which has a full sound and lighting system. The back of the building has a large trellis, which could be used for smaller events.
Wellington Florida Amphitheater Ribbon Cutting Ceremony
Friday, July 2nd, 2010 at 6:00pm