Must Do's Immediately After Closing on Your New Home
Congratulations you just closed on your new home! Setting up movers, changing your mailing address, and turning on the utilities are probably at the top of your list, but there are a lot of other things you should do immediately after closing too. Here's a list of "must-do's" immediately after closing on your new home that most new homeowners oftentimes overlook.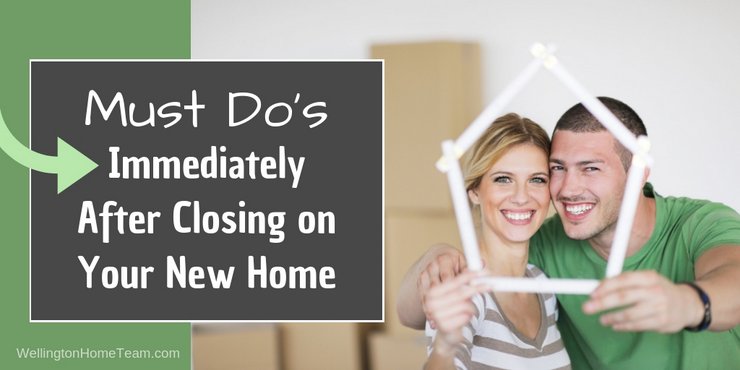 Change Locks
You don't know who has a key to your new home. So it's imperative you change the locks immediately after closing even if you don't plan on moving in right away. Whether you replace the locks completely or have all locks rekeyed is up to you. But it should be done immediately after closing.
Check Windows and Doors
Odds are you had a home inspection and know whether or not the windows and doors are working, but you should double-check because things can break. You may also want to add additional locks or security bars on the doors and windows.
Replace Smoke Detectors or Batteries
Before spending a single night in your new home you'll want to make sure you have working smoke detectors. Your new home most likely came equipped with smoke detectors, but you need to make sure they work. Sometimes you may just need to replace the batteries while other times you'll need to replace the entire smoke detector. In addition to making sure they work you'll also want to make a note to change the batteries every year.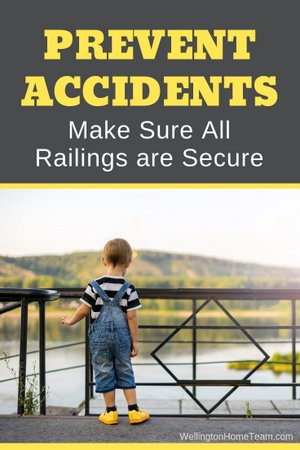 Escape Route
In case of an emergency make sure your family has escape routes, which goes back to making sure all of the doors and windows properly work. This may seem like common sense for some. However, when children are in a brand-new space they may panic and not know what to do in the event of an emergency.
Examine Driveways and Walkways
Once again your home inspector probably noted any trip hazards found, but it's always a good idea to double-check and make sure nothing has changed since the inspection.
Handrails
If you have any handrails inside or outside make sure they are secure to avoid any potential disasters.
Double Check Inspection Report
Even if you attended your home inspection and read through the complete report you should go back through it once you close and make any necessary repairs. Oftentimes when a new homeowner moves in these "minor" repairs tend to slip their mind and what might be minor can turn into major issues if they're not taken care of.
Final Thoughts
Closing on your new home will be very exciting, but it can also be extremely overwhelming and stressful too. So in order to alleviate any unnecessary stress it's best to come up with a "to-do list," by doing so you won't be trying to remember what you have to do nor will you forget to do something altogether.
Please consider spreading the word and sharing; Must Do's Immediately After Closing on Your New Home
Additional Real Estate Advice from Top Professionals
About the Author
Top Wellington Realtor, Michelle Gibson, wrote: "Must Do's Immediately After Closing on Your New Home"
Michelle has been specializing in residential real estate since 2001 throughout Wellington Florida and the surrounding area. Whether you're looking to buy, sell or rent she will guide you through the entire real estate transaction. If you're ready to put Michelle's knowledge and expertise to work for you call or e-mail her today.
Areas of service include Wellington, Lake Worth, Royal Palm Beach, Boynton Beach, West Palm Beach, Loxahatchee, Greenacres and more.
Must Do's Immediately After Closing on Your New Home