Change of Address Checklist | 12 Places to Notify When You Move
You have a lot to think about and remember when moving home. From tasks like getting packing materials to hiring a rental truck or professionals, there's plenty to keep you busy. Something that can all too easily be overlooked, is informing everyone who needs to know that you've changed your address.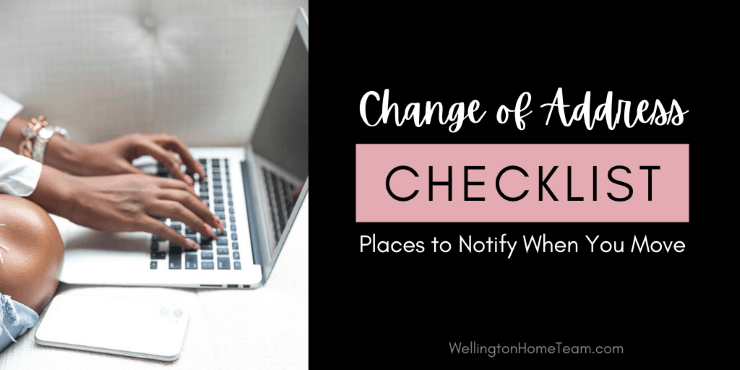 To make this a little easier, we've created a change of address checklist so that you don't miss any important organizations out.
Change of Address Checklist
The U.S. Postal Service
Your first stop when changing your address should be the USPS. You can do it online or visit your local post office, and they will redirect your mail to your new address for a year for free. You just need to inform them of the move at least a week before you want the service to begin, to make sure you don't lose any mail.
Taxes
Both the IRS and your state tax agency need to be informed of your move. You should be able to do this task online as most states will have the facilities on their website to change the address. The IRS certainly has a form for you to fill out to make the change.

Social Security
You will have to remember to inform the Social Security Administration if you receive benefits. This can be done on their website, or you can call to update your details.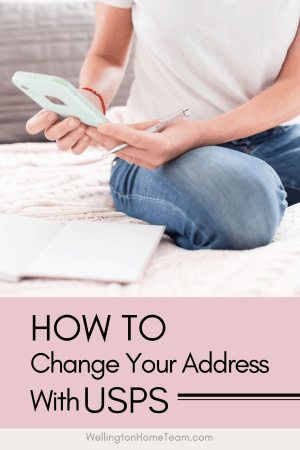 Utilities
Contact your utility providers early to make sure you aren't left without essential services after your move. It could take a few weeks for them to set up their service in your new home, so get this task out of the way once you know your moving day. Make a list of all the utility companies you need to contact, and this will include:
* Gas and electric
* Phone, internet, and cable
* Cell phone
* Water department
* Garbage Company
Employer
Even if your employer doesn't routinely mail you anything, you still need to inform them of that you'll be changing your address. If you are moving jobs as well as homes, you will need to provide them with at least two weeks' notice or more depending on the rules for that employer.

Insurance
Health insurance, car insurance, and life insurance providers are some of the organizations that could be forgotten. These insurance details can often be changed online at the relevant provider's site.
When updating your car insurance, don't forget about the DMV either. If you have used the federal marketplace to enroll in a health plan, you will need to find the "Reporting a Life Change" section on the Healthcare.gov website.
Financial Providers
You have to let your bank and credit card companies know about your move. If you have any outstanding loans, like student loans, you need to keep them up to date as well. If you have any accounts with other organizations, like credit unions, investment accounts, 401k plans, PayPal, or a credit reporting agency, don't forget them either.

Medical Providers
You need to notify your doctor's office, and your dentist, of your move so that they have the correct billing address. Don't forget to update your veterinarians if you use them, as well. If you are moving to another city, they may be able to offer a referral.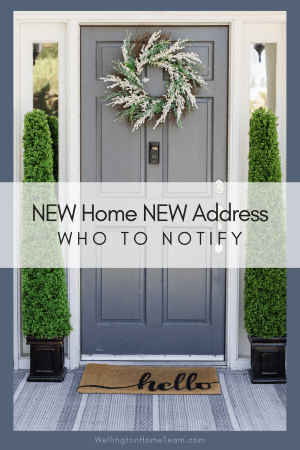 Home Insurance
If you have home or renters' insurance, contact the insurance company to move your policy over to your new address. If you have renters' insurance, you may be asked to submit proof of transfer from the landlord or management company, so it is important to get this done fairly soon.
When you are checking your documents for this insurance, take a look to see if and how much cover they provide for moving home. You may find that you have enough coverage to protect your possessions during the moving process.

Online Shopping
If you use online shopping sites on a regular basis, don't forget to update your details. You don't want to make a purchase only to realize that you've sent it to your old address. While you should notice this problem during the checkout process, it can be easy to miss.

Subscriptions
If you subscribe to magazines, newspapers, or gift boxes, don't forget about updating your details with them. While they should be redirected if you've changed your information with the USPS, you don't want to miss a month because they have your old information.

Voter Registration
To make sure you are registered to vote, you can go to the Vote.gov site. This should link you to the appropriate website for your state so that you can register and find out polling place locations.

Final Thoughts
When buying, selling, or renting a home there are things that need to be done before your move, and changing your address is one of them.  There are many organizations that need to be updated, fortunately, most of this can be done online. Some organizations are more important on your moving checklist, so you need to prioritize the most urgent on the list.
One critical task that belongs at the top of the list is changing your mailing address and forwarding your mail. Getting your address changed with the post office should be one of your top priorities, otherwise, you increase the chances of not getting your mail in a timely fashion at your new address. Also, don't forget to inform your friends and family of your new address.
Please consider spreading the word and sharing; Changing Address Checklist | 12 Places to Notify When You Move
Many organizations need to be updated when you move home, fortunately, most of this can be done online. Here are places to notify immediately #movingchecklist #realestate
About the Author
Top Wellington Realtor, Michelle Gibson, wrote: "Change of Address Checklist | 12 Places to Notify When You Move"
Michelle has been specializing in residential real estate since 2001 throughout Wellington Florida and the surrounding area. Whether you're looking to buy, sell, or rent she will guide you through the entire real estate transaction. If you're ready to put Michelle's knowledge and expertise to work for you call or e-mail her today.
Areas of service include Wellington, Lake Worth, Royal Palm Beach, Boynton Beach, West Palm Beach, Loxahatchee, Greenacres, and more.
Change of Address Checklist | 12 Places to Notify When You Move