Tips for Buying Homeowners Insurance for First-Time Buyers
Buying homeowners insurance is buying peace of mind for what is probably your biggest investment. While it's optional if you're paying cash for your new home, it's required if you're obtaining financing. In fact, your mortgage company won't allow you to close on your new home until you have an insurance policy. Whether you're forced to have homeowners insurance or not do you know what you're actually buying? Below are just some of the things to consider when buying homeowners insurance for the first-time.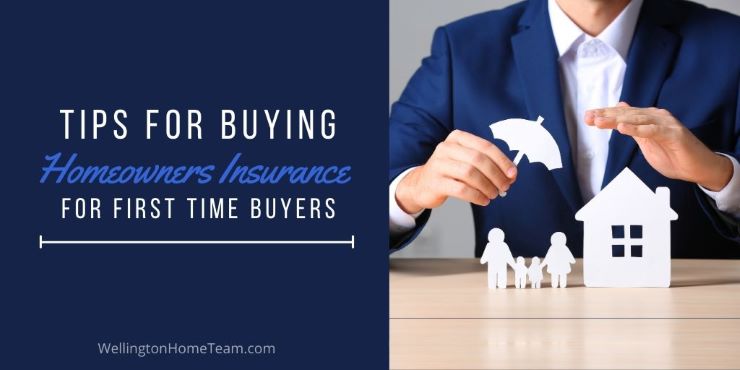 Selecting an Insurance Carrier
All homeowners insurance companies are not created equal! Shopping around for homeowners insurance is much like shopping around for a mortgage. In order to get the best rate and coverage, you'll want to work with a local broker. Not just any broker though, one who has access to as many carriers as possible. If the broker is only able to write insurance through a few carriers your options will be limited and you may not be getting the best coverage for the rate.
Cheapest Rate
Most people are inclined to go with the cheapest insurance policy thinking it's all the same, but it's not. What's actually covered and who the insurance carrier is will greatly vary. In addition to the shopping rate always ask your agent to shop the quality of the carrier too. As the saying goes, you get what you pay for, sometimes the cheapest rate is not your best bet.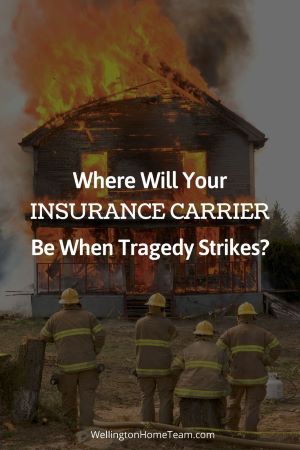 Investigate the Carrier
Even when you're working with a reputable broker, you'll still want to do your own investigation into the insurance carrier. Find out their financial rating with the state. You can also check the better business bureau along with insurance forums. Finding out their claims-paying practices and financial stability is key.
Why? Because in a catastrophic scenario, like a hurricane, you will probably be one in thousands of policyholders calling the insurance company to file a claim. If the company has a history of bad claims practices you could be left in a long line that's going nowhere.
If the carrier is not financially solvent, which means they don't have the funds to pay your claim, you could be left with nothing. In the state of Florida if your insurance carrier goes out of business you can go to the state guarantee fund. However, if your home was a total loss and worth $500,000 the state may only cover $300,000. So by "saving" a few hundred dollars purchasing the cheapest policy could cost you hundreds of thousands of dollars in the end.
Understanding Insurance Coverage
Do you know what you're getting when you buy homeowners insurance? When purchasing a new homeowners policy, it is important to understand the different types of coverage you're getting. Any good insurance agent will tell you how much coverage you need to protect your investment. They will also give you a brief overview of the other coverage options on the policy. You'll have standard coverage along with some optional coverages.
If you're buying homeowners insurance for the first time you'll want to check out these excellent money saving tips along with expert insurance advice. #realestate #homeownersinsurance
Standard Coverages on Your Homeowners Insurance Policy:
Dwelling Protection: Covers damage to the home and attached structures, such as a garage or fence attached to the home.
Other Structures Protection: Covers stand-alone structures on your property, such as a fence, carport, toolshed, and mailbox
Additional Living Expenses Coverage: Also called "loss of use." This helps pay for the additional out of pocket expenses such as hotel or motel. It also includes meals and other basic living expenses while your home is being repaired or replaced.
Personal Property Coverage: Pays to repair or replace all of the items that you brought into the home. This portion of the policy covers clothes, dishes, furniture, linens, and anything else that can be carried out of the home.
Liability Coverage: Pays out if you are being sued by someone for an injury sustained on your property. It also pays out if you're found responsible for an injury off of your property. Reducing the liability coverage on your policy will save you pennies compared to what you are losing in the event of a claim. Also, be sure you are not creating liability gaps by adding items such as trampolines and pool slides. Check with your agent to confirm if the carrier will allow these items. Most will not and if someone gets hurt using the trampoline or slide, you could be left paying the claim out of pocket.
Medical Payments Coverage: Covers injury treatment costs for guests who get hurt on your property, or individuals you or your family members accidentally injure while away from home. This coverage kicks in regardless of who's at fault.
Common Optional Coverages:
Water Back-Up Coverage: This will cover water back up into your home for broken pipes, not to be confused with flooding which would be water coming from the outside in, this covers water coming up from the pipes in the house.
Identity Theft Coverage: This will help reimburse you for the cost of recovering from identity theft. Some carriers may provide an identity theft advisor who will help with creditors and bill collectors.
Scheduled Personal Property Endorsement: Covers higher dollar items that would exceed the standard policy limits on your policy, such as jewelry, fine arts, and collectibles.
Asking About Insurance Discounts
An insurance policy premium can easily be cut in half with discount credits. So when buying homeowners insurance you'll want to ask your agent about the available discount credits you may be eligible for. Discounts can come by way of monitored alarms for fire and burglary and windstorm inspection credits.
Final Thoughts
If you're wondering how to get homeowners insurance when buying a house these home insurance steps and tips will make the process easier. Make sure to ask questions when buying homeowners insurance. Knowing what you're buying and what it covers is important. Never assume your policy is going to cover everything home-related because it's not. Flooding is a prime example. Your homeowners insurance policy is not going to cover a flood, that is a completely separate policy.
In addition to knowing what you're buying it's equally important to know who you're buying homeowners insurance from. Purchasing homeowners insurance through a carrier who is not financially stable or has bad claims practices is setting yourself up for disaster. The cheapest homeowners insurance policy isn't always the best policy.
Please consider spreading the word and sharing; Tips for Buying Homeowners Insurance for First-Time Buyers
If you're buying homeowners insurance for the first time you'll want to check out these excellent money saving tips along with expert insurance advice. #realestate #homeownersinsurance Click to Tweet
Popular Questions About Homeowners Insurance
Do I need homeowners insurance? While homeowners insurance is not legally required in most places, it is highly recommended for most homeowners. With that being said if you have a mortgage your lender will require you to have homeowners insurance to protect their investment.
Homeowners insurance provides financial protection against various risks, such as damage to your home and personal belongings from events like fire, theft, or severe weather. It also offers liability coverage in case someone gets injured on your property and covers additional living expenses if your home becomes temporarily uninhabitable.
What is the first step to consider when buying homeowners insurance? The first step to consider when buying homeowners insurance is to assess your insurance needs and understand the coverage options available to you. You'll want to evaluate the value of your home, its contents, and any additional structures on your property. Also, consider factors such as the location, potential risks (such as natural disasters or theft), and any specific coverage requirements you may have.
Make sure to research and compare insurance providers when buying homeowners insurance. It's important to find a reputable company that offers the coverage you need at a competitive rate. When gathering quotes make sure to compare them apples to apples. Review the policy details, including coverage limits, deductibles, and exclusions. Ensure you understand the terms and conditions and don't hesitate to ask questions or seek clarification from an insurance agent.
About the Author
Top Wellington Realtor, Michelle Gibson, wrote: "Tips for Buying Homeowners Insurance for First-Time Buyers"
Michelle has been specializing in residential real estate since 2001 throughout Wellington Florida and the surrounding area. Whether you're looking to buy, sell or rent she will guide you through the entire real estate transaction. If you're ready to put Michelle's knowledge and expertise to work for you call or e-mail her today.
Areas of service include Wellington, Lake Worth, Royal Palm Beach, Boynton Beach, West Palm Beach, Loxahatchee, Greenacres, and more.
Tips for Buying Homeowners Insurance for First-Time Buyers