My family and I are so proud to call Wellington Florida home, as we have for over a decade now.  We've watched our boys grow up in this little 'Village' and my how it has grown — in fact, the Village of Wellington has grown nearly as quickly as my boys!  What a wonderful place to raise our children, live, work, and play!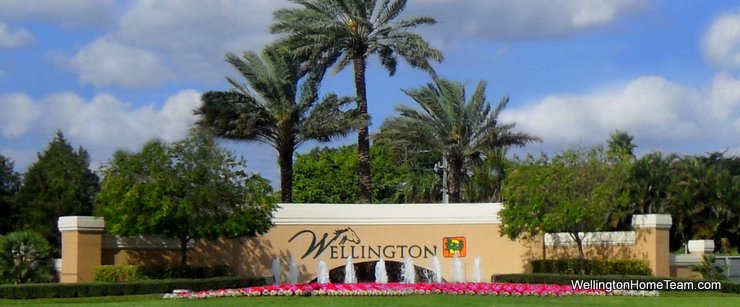 It has meant so much to be a part of the incredible journey and here are just a few of the things we've witnessed over the last decade…….
The Mall at Wellington Green Opened in October 2001:
10300 W. Forest Hill Blvd. Wellington Florida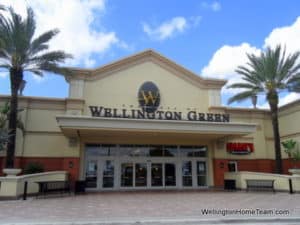 The Mall at Wellington Green was Palm Beach County's very first central-western area mall.  You will find anchor stores like Dillard's, Macy's, Nordstrom, JCPenney and more than 170 other specialty shops at the mall.  Surrounding the Mall at Wellington Green you will also find more shops and restaurants, like Whole Foods, Olive Garden, Pier 1 Imports, Macaroni Grill, Kirkland's and many more.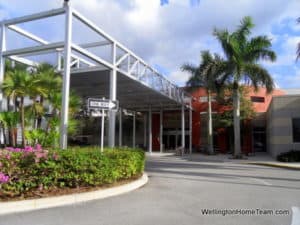 Commonly referred to as Pierson Park, the road it's located on, Village Park is the largest park in Wellington Florida and sits on 114 acres.  Back in 2004-2005 another gymnasium was added onto the main gymnasium at Village Park along with locker rooms, offices and classrooms.  Many of Wellington's sporting events take place at Village Park, which has soccer fields, baseball diamonds, football fields, skate park, basketball court, volleyball courts and a children's playground. (Read More About Village Park)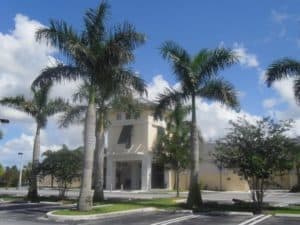 The Wellington Florida library was closed for well over a year and I can tell you as a Wellington resident who makes frequent trips to the library it seemed like a decade, BUT it was well worth the wait.  The Wellington Library went from 8,000 square feet to 30,000 square feet and it was an amazing transformation.  They increased their collection, added more computers, meeting room space, a larger children's section, more customer service staff along with additional parking. (Read More About the Wellington Library)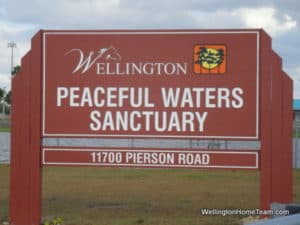 The Peaceful Waters Sanctuary is a 26 acre wetlands park located at Village Park.  Nature lovers will enjoy walking the 1,500 feet of boardwalks and one-mile walking trail that features a variety of animals and plant species native to South Florida.  The Peaceful Waters Sanctuary in Wellington is also the perfect place for photographers to capture beautiful images.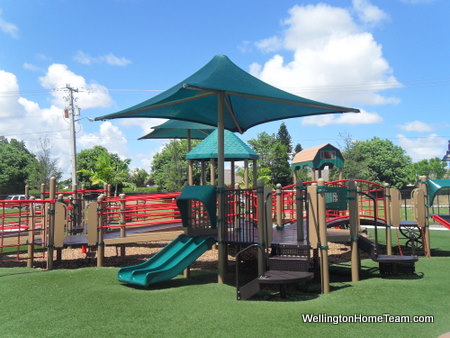 Scott's Place is a playground in Wellington Florida that I will always hold near and dear to my heart for two reasons; One it was built in honor of Scott Williamson who lost his life to Cerebral Palsy, which is the same disability I lost my cousin to and the second reason is that my family and I took part in the Community Build.  I look forward to the day I get to take my grandchildren to Scott's Place, show them our family paver and let them know their dad helped build this park. (Read More About Scott's Place)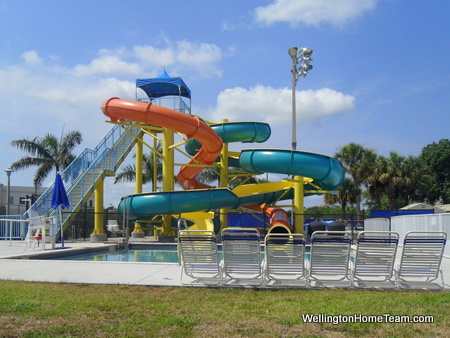 Another amazing remodel took place at the Aquatic Complex in Wellington Florida.  The pool was deepened, the pool decks were raised and widened and items like electronic touchpads were added.  They also replaced the old Aquatic building with a 10,000 square foot structure that includes a concession stand, showers, a restroom, weight room, and classrooms.  The Aquatics Complex is one of my boys' favorite places in Wellington and it is a great place to beat the Florida heat especially during the summertime. (Read More About the Wellington Aquatics)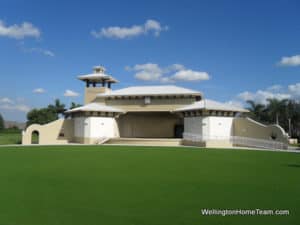 The Wellington Amphitheater is by far one of my favorite spots in Wellington Florida.  Every week you'll find an event going on at the Wellington Amphitheater; FREE Movie Night, FREE Concert Night, the Green Market.  The main building has approximately 3,200 square feet, which features a main stage complete with a full sound and lighting system.  The Wellington Amphitheater also has restrooms, green rooms, a loading area and has a capacity of 1,500 people. (Read More About the Wellington Amphitheater)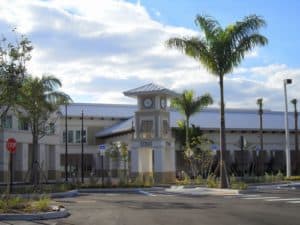 This 54,000 square foot building was a massive project in Wellington Florida that had a budget of $15 million dollars, but was completed for $10.5 million and will become LEED Certified by the U.S. Green Building Council.  Wellington residents are able to pay their utility payment at City Hall, obtain permits, licensing and register for parks.  It also houses Wellington's Counsel, staff and other Wellington employees. (Read More About Wellington's City Hall)
Wellington Patriot Memorial Built in September 2011:
12300 West Forest Hill Boulevard Wellington Florida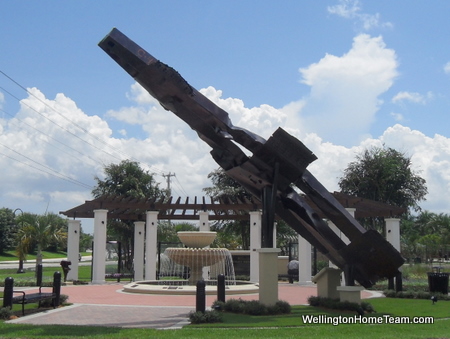 On the 10 year anniversary of 9/11 Wellington unveiled this beautiful Memorial honoring all of the heroes who lost their lives on that tragic day.  The Patriot Memorial is a place where people can honor and remember those who died in the September 11th attacks.  The Patriot Memorial features a steel beam from the south tower of the World Trade Center, an eternal flame and four glass panels etched with the names of everyone who lost their life on 9/11.
Wellington Communities Built Over the Last Decade:
Black Diamond ~ Buena Vida ~ Equestrian Club ~ Georgian Courts ~ Isles at Wellington ~ Mayfair ~ Oakmont Estates ~ Olympia ~ Towne Place ~ Versailles ~ VillageWalk ~ Wellington Shores ~ Wellingtons Edge
Wellington Schools Built Over the Last Decade:
Elbridge Gale Elementary School
Equestrian Trails Elementary School
Emerald Cove Middle School
Palm Beach Central High School
Wellington Restaurants Built Over the Last Decade:
Bonefish Macs ~ Chilis ~ Earl of Sandwich ~ Flanigans ~ Jason's Deli ~ Macaroni Grill ~ Moe's Soutwest Grill ~ Olive Garden ~ Panera ~ Pei Wei ~ Pyro Grill ~ Ruby Tuesday's ~ Saitos's Japanese Steakhouse ~ Smokey Bone's ~ Stonewood ~ Tijuana Flats ~ TwoJay's
Other Wellington Transformations that have Taken Place Over the Last Decade:
Wellington updated their Logo
Village of Wellington signs have been updated
Village Of Wellington signs have been installed
Two major roadways have been completely renovated; Forest Hill Boulevard and South Shore Boulevard, which included the addition of trees, plants, flowers, pavers, and lighting.
441 also known as SR-7 expanded and went from four lanes to eight lanes
Stribling Way was added
120th was paved
If you are looking to relocate to this fabulous community that my family and I call home contact me today!