Wellington Florida | New City Hall is Opening!!!
Most Wellington residents and passersby have seen the New Wellington Florida City Hall under construction for a while now and I'm proud to announce that it is finally opening!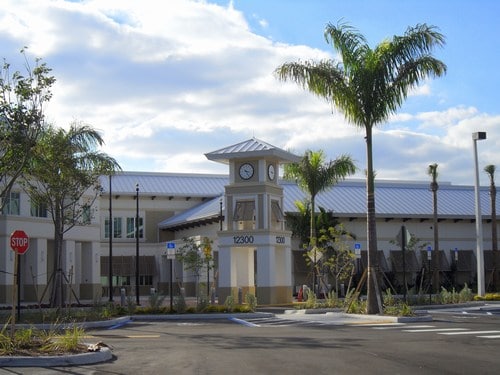 The City Hall GRAND OPENING will be taking place this Friday, December 31st, 2010 and there will be public tours from 10:00 am to noon.
This newly constructed 54,000 square foot building will become one-stop shopping for Wellington Florida residents. You will not only be able to pay your utility payments, obtain permits, licensing and register for parks, but hold public meetings and more. The New City Hall in Wellington also has several offices housing Wellington's Counsel, staff, and other Wellington employees.
The New Wellington Florida City Hall will officially be open for business on Monday, Jan 3, 2011.
This massive project had a total budget of $15 million dollars but was completed for $10.5 million.Wellington also said the savings didn't stop there because the "new facility is in the process of becoming LEED Certified by the U.S. Green Building Council (USGBC). LEED is an internationally recognized green building certification system which verifies that a building was designed and constructed – and will be maintained-using cost-saving and environmentally friendly strategies, including energy savings, water efficiency, and a reduction in greenhouse gases. Additionally, Wellington will save approximately $670,000 in rent, utilities, travel, maintenance, and insurance costs." (for more information on this visit wellingtonfl.gov)
Wellington Florida City Hall
12300 West Forest Hill Boulevard
Wellington, Florida
Hours: Monday-Thursday 7:00 am to 6:00 pm
561-791-4000