Scott's Place Wellington Florida Community Build
Today was the last day of the Wellington FL community build for Scott's Place, which will be the newest park in Wellington FL. However, unlike other Wellington Parks Scott's Place is going to be a barrier-free playground for children of every ability.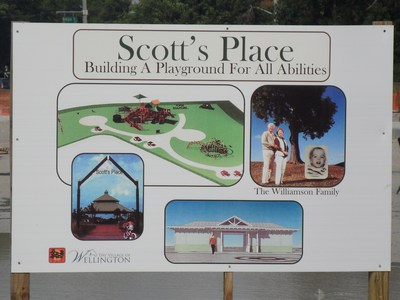 Scott's Place in Wellington Florida was made possible by an extremely generous donation of $250,000 by Del & Barbara Williamson. Their donation was in honor of their son Scott, who they lost to cerebral palsy. Both Del & Barbara Williamson participated in the build of Scott's Place and are some of the nicest people you will ever meet.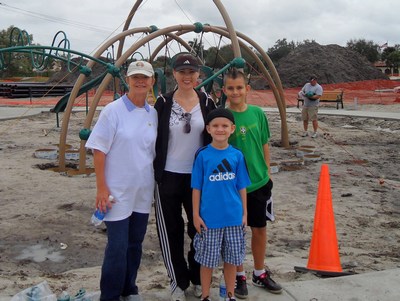 Barbara Williamson, Me, Chase & Aidan
The day started out raining, but it ended with sunshine.
 It was such a rewarding experience for my family and I'm so happy we got to be part of it.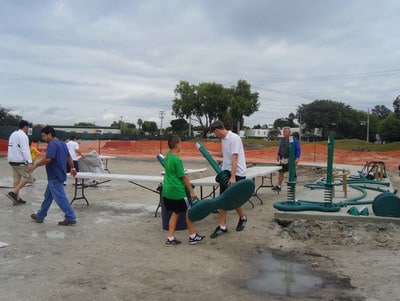 My husband, Josh, and son, Chase participated in the physical build.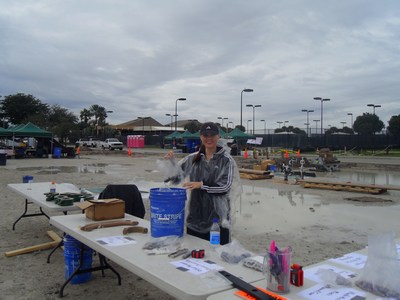 I worked the "parts counter" with my son, Aidan, assisting me. Aidan was also my cameraman.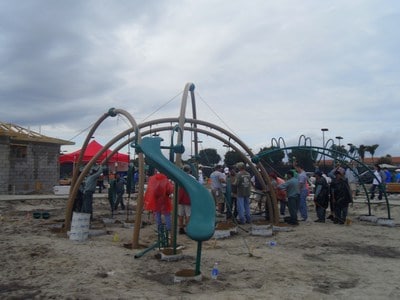 My good friend, Ed DeLaVega, is one of the many people from the Village of Wellington overseeing this incredible build and he said it should be completed by mid-February 2010.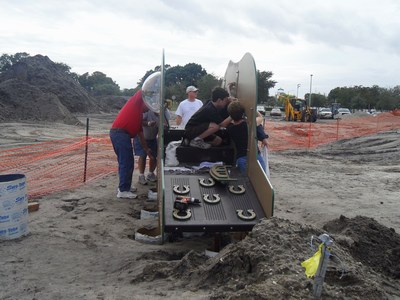 Great food and drinks were donated for all the volunteers by several local businesses: Tree's Wings, Earl of Sandwich, Tijuana Flats, Panera, Duffy's, Domino's, and Publix.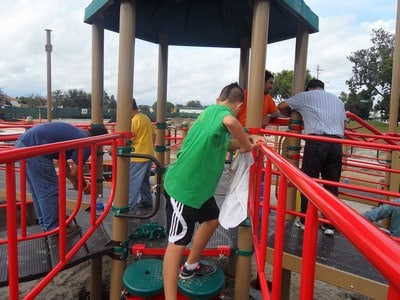 Take a sneak peek at all of the Playground Equipment being installed.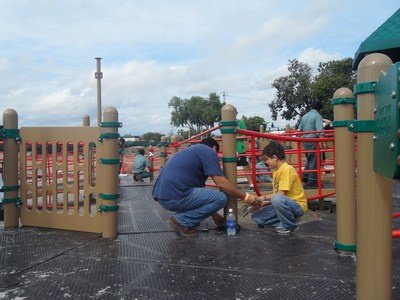 It's not too late to be part of this Wellington Florida build, there is still time to be a sponsor too!