Ready to sell your tenant occupied home? There are many PROs and CONs to selling a tenant occupied property. In some cases, it's best to list your home after the tenants move out, but sometimes that is not an option. So when your home is tenant occupied and you need to sell how do you get the tenants on board? Below are 5 tips to selling your tenant occupied home.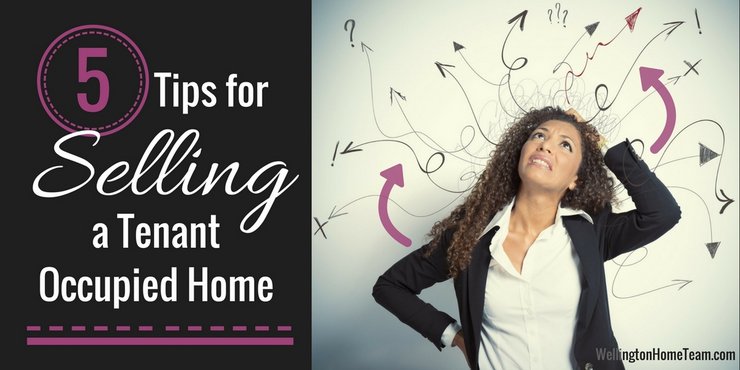 1. Communicate
Have a conversation with the tenant and let them know your plans to sell the property. During the conversation make sure to let them know their lease will be honored and you'll be targeting investors to purchase the property or a buyer who's willing to wait. It's imperative you reassure them that they won't be homeless. If you don't communicate your intentions they might make it impossible to sell your property.
2. Create a Showing Schedule
While only allowing showings on certain days within certain time frames isn't ideal, but it may be the best option. By creating a showing schedule it accomplishes two things. One, it shows the tenant you value their time and want to inconvenience them as little as possible. It also puts their mind at ease knowing they won't be bothered 24-7 with showings. When a tenant feels like you care about them they'll be more likely to adhere to the set showing schedule and not deny access.
3. Offer Money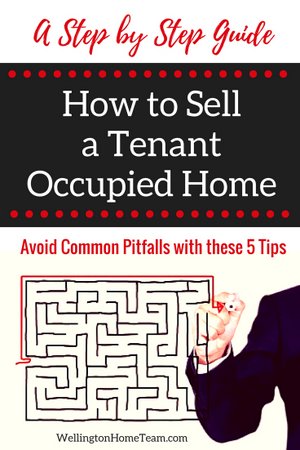 If your tenant is going to be cooperative with the sale of your home offering them a cash incentive probably won't be necessary.
However, if your tenant is difficult reducing the rent may entice them to cooperate with showings. Offering to pay for all or a portion of their moving expenses is another option.
If you decide to offer a cash incentive make sure to put the terms in writing and have all parties sign off in agreement.
4. Offer a Cleaning Service
If the property is not "show ready" offer to pay for a weekly or bi-weekly cleaning service while the home is active. By doing so it might motivate them to tidy up and keep the property clean in between showings. Oftentimes it's a lot easier for tenants to keep the home show ready when they don't have to spend time scrubbing floors and bathrooms.
5. Handle Showings
One of the many benefits of hiring a top Realtor to sell your home is not having to coordinate showings. However, sometimes it's better if the seller schedules all showings with the tenant. By doing so they are less likely to deny showing if it's coming for you as opposed to a 3rd party, like your Realtor or a showing call center.
Final Thoughts
Selling a home with kids, pets or tenants can be extremely difficult. So you'll want to evaluate whether or not selling with tenants in place is the right move. If it is or can't be avoided make sure to know your rights and the tenants' rights. I also strongly recommend hiring a Realtor who has successfully sold tenant occupied properties.
If you think this article, 5 Tips for Selling your Tenant Occupied Home, was an interesting read please give it a share!
Selling a tenant-occupied home can be an uphill battle, but by following these 5 tips for selling a tenant-occupied home it will become a lot easier. #homeselling
About the Author
The above real estate article "5 Tips for Selling your Tenant Occupied Home" was written by Michelle Gibson of Wellington Florida Real Estate. Specializing in residential real estate since 2001 in Wellington and the surrounding area. Not only does Michelle assist buyers and sellers, she assists landlords and tenants too. She would love to share her expertise and guide you through the entire real estate process.
We service the following areas; Wellington, Lake Worth, Royal Palm Beach, Boynton Beach, West Palm Beach, Loxahatchee, Greenacres and more. If you are considering selling your home, we welcome the opportunity to work with you and list your home with a top Realtor in Wellington Florida