How to Manage and Protect Your Estates in 5 Easy Steps
Many people think that estate planning is only for those who own several homes and buildings. However, even if you just have one or two properties, you must settle your estate affairs while you still can.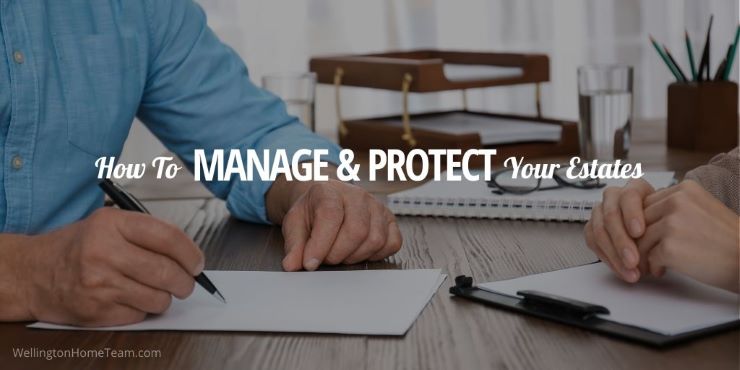 Importantly, you must hire a trust administration counsel to help you draft your will and guide you through the process. Estate planning is particularly crucial if you're unmarried but in a committed relationship with your partner, or if you have a blended family. A legal document can protect them and give them their due share when you pass away. 
5 Steps for How To Manage and Protect Your Estate
Just thinking about the discussion may be daunting and uncomfortable. That's why you must get a lawyer with whom you'll feel comfortable discussing your investment plans and execution strategies. Here are some ways how to manage and protect your estates:
Take Stock of Your Wealth
Before you can allocate your wealth to your family, you have to know precisely how much you're worth. Your assets can be divided into tangible and intangible categories. Those that fall in the former category include your residential and commercial real estate properties, vehicles, collectibles, and valuable personal possessions.
Intangible assets, on the other hand, are investments such as stocks, bonds, mutual funds, life insurance policies, savings accounts, retirement plans, and the businesses that you own. You have to determine the value of all your assets so that you'll know the resources that you can allocate to your loved ones.
Make sure that you manage your wealth appropriately. It's best to start now and consult your lawyer on your retirement goals and how to manage and protect your estate. You must monitor your investments to ensure profitability.
Estate planning isn't just for people who own several properties, it's for everyone. Here are 5 steps for how to manage and protect your estate. #estateplanning
Identify Your Beneficiaries & Anticipate Their Needs
Most married couples have their spouses and children as beneficiaries in their wills. A single person can legally nominate his immediate family members to take possession of his assets after death. You can also mention special people or organizations that you want to be cared for even after you've passed away.
After identifying your beneficiaries, you have to think of ways to protect them and your properties. An excellent way to go about this is to get life insurance, especially if you still have young kids. You must also appoint a guardian for them and convey your wishes about how to raise them in the event you pass away. This will help to avoid any future problems.
You should also ensure that the names of the beneficiaries in your will match the names in your other legal documents such as 401k, insurance policies, retirement plans, and investments. In case of discrepancies, there's a high possibility that your family will have to settle the matter in court. Any such dispute can lessen the amount that your loved ones will get because of the fees and other expenses that they may have to bear. So it's imperative to know how to manage and protect your estate.
Determine Your Directives
Your estate plan must be comprehensive. Don't leave room for misinterpretation and confusion. The executor and your family shouldn't have any qualms about the will. This is one way to protect your estates from falling into the wrong hands.
First, have a living will or a medical care directive. The directive spells out the type of medical care you want to have in case you won't be able to take a decision because of ill health. You can also authorize someone you trust to take such decisions on your behalf.
You may need a living trust which allows you to designate parts of your estate to your beneficiaries. This is ideal if you have kids under 18 years old, or you want to make sure that your assets won't end up with a creditor or your child's ex-spouse.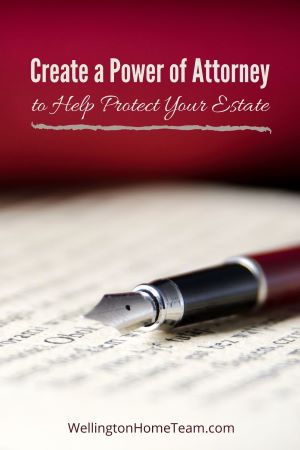 Create a Power of Attorney
Another way how to manage and protect your estate is a power of attorney (POA). It gives your representative, usually a lawyer, the authority to act on your behalf. This legal document is valuable during times of illness and disability when the principal can't sign files to complete financial transactions. With this document, the individual can make legal decisions regarding your property, finances, and medical care.
A POA can help you manage and protect your estate since you've named someone to oversee and make decisions regarding your properties if you're unable to do so. However, you must be specific about the scope of the authority that you want to assign to your attorney. If you aren't comfortable with giving total control to your lawyer, you can also name your spouse. They can share authority over the decisions with your legal representative.
Store Important Documents in One Place
Make sure that you and your family have access to your important documents. It's crucial that you store them in a secure place. However, only trusted individuals must know the whereabouts of these documents to prevent forgery.
These are the documents that you must keep safely:
Will or Trust

– Regardless of how little wealth you have, you must create a will where you're able to ensure that your properties are allocated to your loved ones according to your wishes.

Power of Attorney

– You must be clear on who should execute your will or when you want someone to act on your behalf. For instance, if you don't have a POA and are found to be mentally incompetent to make decisions on your property, the court may decide on your behalf. In such a scenario, the situation may not end up being what you wanted.

Beneficiary and Guardianship Designations

– You need to explicitly name your beneficiaries for each asset and not leave room for any misinterpretations about the execution. For your children who are below 18 years old, you must also name guardians whom you trust will care for them in the unfortunate event of your demise.

Letter of Intent

– This document specifies how you want a particular asset to be used. It can include special requests like your preferred funeral arrangements. It can also serve as a supporting document for your will.
Final Thoughts
How to manage and protect your assets well, you must take inventory of how much wealth you actually have. You should think about your beneficiaries and make sure that you take care of your investments. This process also involves the creation of legal documents to make your future plans official. Follow the tips discussed in this article to ensure that things go smoothly when you're no longer around.
Please consider spreading the word and sharing; How to Manage and Protect Your Estates in 5 Easy Steps
Estate planning isn't just for people who own several properties, it's for everyone. Here are 5 steps for how to manage and protect your estate. #estateplanning
About the Author
Top Wellington Realtor, Michelle Gibson, wrote: "How to Manage and Protect Your Estates in 5 Easy Steps?"
Michelle has been specializing in residential real estate since 2001 throughout Wellington Florida and the surrounding area. Whether you're looking to buy, sell or rent she will guide you through the entire real estate transaction. If you're ready to put Michelle's knowledge and expertise to work for you call or e-mail her today.
Areas of service include Wellington, Lake Worth, Royal Palm Beach, Boynton Beach, West Palm Beach, Loxahatchee, Greenacres, and more.
How to Manage and Protect Your Estates in 5 Easy Steps