Real estate can be a great long-term investment and commercial properties typically offer a much more lucrative compensation than residential real estate. Of course, there is considerably greater capital outlay upfront with a commercial property. If you are pondering the thought of investing in commercial real estate, there are some considerations to help you make an informed decision.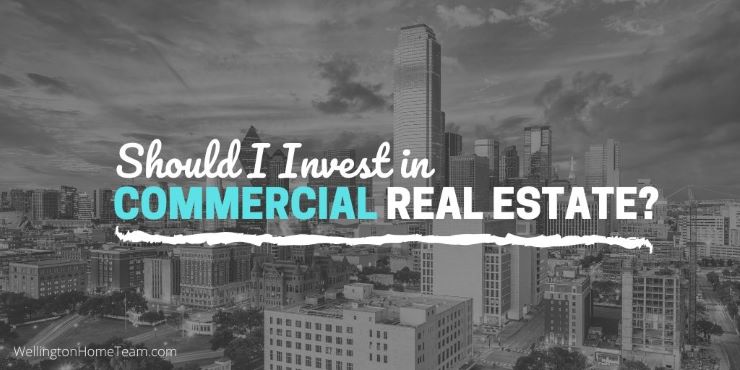 Properties Considered Commercial Real Estate
Apartment buildings
Retail and other office buildings
Warehouses
Industrial buildings
Reasons to Invest in Commercial Buildings
The potential for income is quite high. The return off the purchase price on commercial properties is typically somewhere between 6% and 12% per year, depending on the location.
Property prices are fairly easy to evaluate. After obtaining an income statement from the current owner, it's a simple task to determine an accurate purchase price.
Commercial tenants in retail buildings and offices want to keep their building looking professional and in good repair because it will affect the success of their business.
There are fewer laws governing consumer protection on commercial properties than on residential properties.
Commercial leases can last for 10 years, which lowers turnover costs.
Key Items to Consider Before Investing in a Property
Before you decide to invest in commercial real estate, Taylor Equities suggests that you consider a few important conditions.
Get familiar with the neighborhood in which you'd like to invest. Steven Taylor of Taylor Equities says you should ask yourself some questions, such as:

Is street traffic in the area satisfactory for the business?
Does the neighborhood present a safe environment?
Is there enough parking for employees and customers?
Is the property easy to access from the street?

Make sure you have a handle on how the market is performing in the location you are considering. Look at other properties in the neighborhood to see if the market values are increasing.
Obtaining the Financing for Your Commercial Property
Not only must potential commercial real estate investors have excellent credit, but they must also present their lender with a business plan that has been well-researched and developed. The plan must explain in detail the ways in which a steady cash flow will be generated. The lender will also want to know information regarding any maintenance costs that may be required, for example, and who would pay for those repair costs.
Commercial real estate can be a great investment. Just do your homework ahead of time so that you make a wise decision.
Please consider spreading the word and sharing; Should I Invest in Commercial Real Estate?
About the Author
Top Wellington Realtor, Michelle Gibson, wrote: "Should I Invest in Commercial Real Estate?"
Michelle has been specializing in residential real estate since 2001 throughout Wellington Florida and the surrounding area. Whether you're looking to buy, sell or rent she will guide you through the entire real estate transaction. If you're ready to put Michelle's knowledge and expertise to work for you call or e-mail her today.
Areas of service include Wellington, Lake Worth, Royal Palm Beach, Boynton Beach, West Palm Beach, Loxahatchee, Greenacres and more.