4 Reasons You Should Invest in an Automatic Sprinkler System
Every homeowner aspires to have a good lawn. Even for those looking to buy homes, lawns are always on their checklist for things to look out for. Lawns are attractive and give a home an excellent "curb appeal."
Additionally, a healthy, great-looking lawn adds value to a home. Apart from that, lawns also play a significant role in reducing soil erosion caused by wind and water, not forgetting the habitat it offers small animals and insects. But having a healthy-looking lawn is not an easy affair. It requires a great deal of water, effort, and the engagement of landscaping services to maintain it.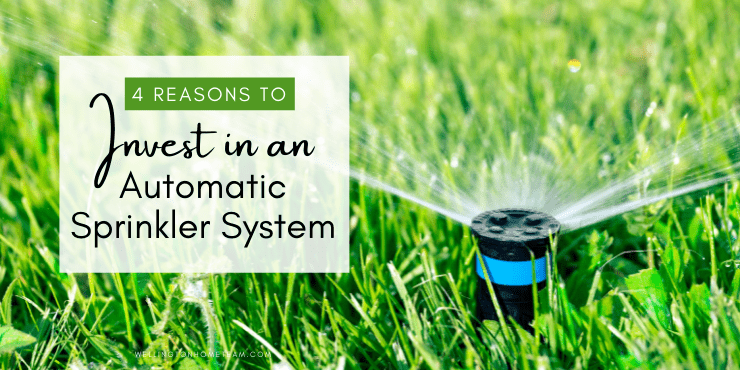 However, with the advancement of technology in all fields, lawn technology has made it easier for most homeowners to look after their lawns with ease. Investing in an automated sprinkler system fitted with a sprinkler timer can be a fantastic way of maintaining your lawn. Lawns require a significant amount of water to keep healthy. Without water, they tend to wither and look very unattractive.
Investing in an automatic sprinkler system can be costly but there are so many benefits that will save money going forward. #lawn #landscaping #sprinkler system
Benefits of an Automated Sprinkler System
Saves Time
Lawns can be pretty tedious to look after, especially when watering them. Having to move a watering hose from one end of your lawn to the other every day feels like physical work to many. Investing in an in-ground sprinkler system fitted with timers will do the trick. Sprinkler systems these days are equipped with smart technology that makes the lawn watering process easier. This way, you can invest your time handling other matters and let the automated sprinkler do the work for you. You can rest easy.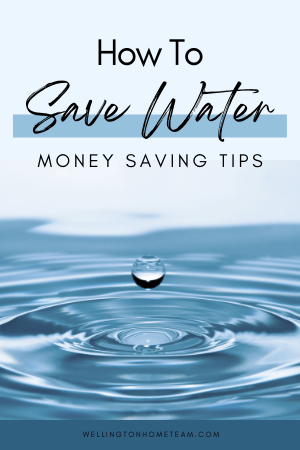 Saves Water
"Go Green." is the mantra guiding most business companies of late. Tech companies are always looking for ways to integrate their technology to meet efficiency and sustainability goals. Lawn technology is no exception.
Most automated sprinklers are fitted with sensors, controllers, and timers that enable a user to set up a watering schedule. Additionally, the sensors keep track of the environment and know how much water is needed at a particular time. The amount of water saved by using an automated sprinkler system compared to manual watering is immense.
Saves Money
Having an automated sprinkler system installed on your lawn can be advantageous and pocket-friendly. This technology ensures that the right amount of water is dispensed to the lawn and at the right time. The amount of money you can save because of reduced water bills is worthwhile. Out on vacation? No problem. You no longer need to hire someone to water your lawn. An automated sprinkler system will do the work for you. When you get back home, you will find your lawn greener, looking beautiful, and in good shape.
Improves Lawn Quality
Lawns need water to thrive well. Automated sprinkler systems are set up so that they pop up from the ground to water and go back down as soon as they are done watering the lawn. Plus, the system ensures that the optimal amount of water is distributed to each part of the lawn, making plants flourish impeccably and the lawn looks plush and healthy. Having a hose lying about on the lawn is quite an eyesore and is a potential hazard for accidents.
Final Thoughts
Incorporating an automated sprinkler system as an irrigation technique for your lawn is the best way to go for homeowners. These systems are designed to work efficiently and not wastewater as compared to manual watering. The amount of money you will save on water bills is substantial, and you will have your lawns looking healthy and plush within no time. Consider investing in an automated sprinkler system, and you will soon realize its benefits and rest easily going forward.
Please consider spreading the word and sharing; 4 Reasons to Invest in an Automatic Sprinkler System
Investing in an automatic sprinkler system can be costly but there are so many benefits that will save money going forward. #lawn #landscaping #sprinkler system
About the Author
Top Wellington Realtor, Michelle Gibson, wrote: "4 Reasons to Invest in an Automatic Sprinkler System"
Michelle has been specializing in residential real estate since 2001 throughout Wellington Florida and the surrounding area. Whether you're looking to buy, sell, or rent she will guide you through the entire real estate transaction. If you're ready to put Michelle's knowledge and expertise to work for you call or e-mail her today.
Areas of service include Wellington, Lake Worth, Royal Palm Beach, Boynton Beach, West Palm Beach, Loxahatchee, Greenacres, and more.
4 Reasons You Should Invest in an Automatic Sprinkler System