Renters Insurance: A Win-Win for Tenants and Landlords
Renting a property has a number of various risks associated with it. This is when renters insurance comes in handy. This type of insurance coverage protects tenants and landlords against any unpleasant cases. It mostly touches on financial matters, like rental property damage coverage, loss of personal belongings, or liability issues.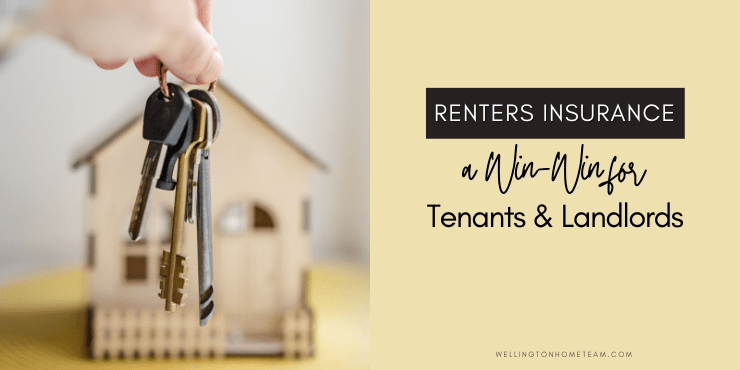 The importance of renters insurance is hard to overstate. Tenants tend to think that their personal belongings are covered under their homeowner's insurance, but it's not always the case. In turn, landlords might believe that their property insurance covers any potential risks. But, again, it's not always the case. Is it costly? Well, even in Miami, the average cost of renters insurance is around $16 a month. Both tenants and landlords should consider getting this type of insurance to play it safe.
However, renters insurance, despite all its benefits, is often overlooked or misunderstood by both parties of the renting. To clarify it for you, let's take a look at the main benefits of this type of insurance and how to choose the right renters insurance policy.
Benefits for Tenants
There are plenty of tips that are perfect for renters. Getting renters insurance is definitely one of them. It does help tenants a lot, protecting their personal belongings and providing liability coverage, temporary living expenses, and peace of mind. Here is a more in-depth look at the benefits and answer the question, what does renters insurance cover?
Protection of personal belongings

: Tenants tend to underestimate the overall cost of their personal belongings. Usually, a few people list all the stuff they have. However, in the case of damage or theft – your finances might be hit very hard. Everything (or almost everything) you have been purchasing does now need a replacement. In this case, renters insurance is a lifebuoy. It covers all the costs of replacing your damaged or stolen stuff in the rental property. It's simply financial peace of mind to you.

Renters insurance liability coverage

: Usually, tenants hold all the responsibility for accidents that happen in their rental property. Let's say your friend got injured during your party or the like. All the medical expenses are now on you. We are sure you don't mind helping your buddy anyway. But by having this type of insurance, you can protect yourself from such unexpected costs.

Temporary living expenses

: What if your rental property gets severely damaged due to, let's say, natural disasters or other force majeure? You can't live inside and, at the same time, you have to pay for another place to live while your current place is being repaired. The renters insurance covers it as well. This one is especially important for situations when you are already pretty much stressed. The covered costs might involve temporary living expenses such as hotel stays and meals.

Peace of mind

: This is probably the most valuable benefit of having this type of insurance. Life gets much easier when you know you have solid protection behind you. You can rest assured that you're protected against major financial losses, especially in cases when you don't control the situation.
Benefits for Landlords
Renters insurance is equally helpful for landlords. Landlords may benefit from including protection of rental property, protection against loss of rent, legal defense coverage, and improved tenant satisfaction. Here is more about what renters insurance covers:
Protection of rental property

: Any landlord is concerned about their rental property condition. It's totally understandable, as no one wants extra costs associated with repairs or replacement. This type of insurance provides protection for your rental property, covering possible repairs or replacement costs in the case of damage or loss.

Protection against loss of rent

: As in the case of tenants, landlords are also obviously not okay with having their rental property in an uninhabitable state due to severe damages. Unfortunately, wildfires and tornadoes do take place from time to time. Luckily, renters insurance provides protection against loss of rent. What does it mean? You will still receive rental income even if your property is temporarily unavailable.

Legal defense coverage

: What about lawsuits related to your rental property? This type of insurance covers it too. You can expect coverage for legal fees and expenses in your legal defense.

Improved tenant satisfaction

: Ultimately, you want your rental business to be as smooth as possible, with no hustle and bustle. How to protect your peace of mind? Yes, we're talking once again about renters insurance. It does really improve the overall experience for both landlords and tenants.
How to Choose the Right Renters Insurance Policy
It's not an easy task to choose the right insurance policy. For newbies, it might be a pretty overwhelming process. First of all, you should get familiar with the coverage options and cost of renters insurance to make an informed decision. Here are some basic factors you should take into account when picking this type of insurance policy:
Coverage options

: You might be offered many coverage options that vary between policies. Usually, it's protection for personal belongings, liability coverage, and coverage for temporary living expenses. Carefully read each coverage option and pick a policy that meets your exact needs.

Cost of renters insurance

: The cost varies depending on many factors like the coverage options, your property location, and the like. To find the bang for the buck option, compare the cost of different policies. This way, you will find the best value for your money. Just keep in mind a cheap renters insurance policy may not provide the coverage you're looking for, so don't shop solely on price.

Compare renters insurance providers

: This tip is a more extensive version of the previous one. The market consists of many renters insurance companies to choose from. Each of them offers different coverage options and costs. So, to pick the best renters insurance company you'll want to obtain quotes for renters insurance and compare them all (or the ones you like the most). Then find an option that works better for your exact needs.
Final Thoughts
To sum it up, renters insurance provides many benefits for both tenants and landlords. Apart from financial coverage, it gives a great feeling of stability. So how to choose the best one? Primarily, outline your main needs and compare all the options that meet those needs. It is undoubtedly a smart investment for both parties, as it offers peace of mind and protection against financial losses.
Please consider spreading the word and sharing; Renter's Insurance: A Win-Win for Tenants and Landlords
Renters insurance provides many benefits for both tenants and landlords and is something both parties need to explore when renting a home. #realestate #rentersinsurance
About the Author
Top Wellington Realtor, Michelle Gibson, wrote: "Renter's Insurance: A Win-Win for Tenants and Landlords"
Michelle has been specializing in residential real estate since 2001 throughout Wellington Florida and the surrounding area. Whether you're looking to buy, sell or rent she will guide you through the entire real estate transaction. If you're ready to put Michelle's knowledge and expertise to work for you call or e-mail her today.
Areas of service include Wellington, Lake Worth, Royal Palm Beach, Boynton Beach, West Palm Beach, Loxahatchee, Greenacres, and more.
Renters Insurance: A Win-Win for Tenants and Landlords