10 Things Homebuyers Should Know About an Appraisal
There are plenty of fees that go into purchasing a home, beyond the listing price. Getting an appraisal is one of those things that you will need to pay for when you are a buyer. They can be several hundred dollars, although the exact amount will depend on the area and the complexity. Regardless, there are a few things you should know about how it works so you can be better prepared for the process.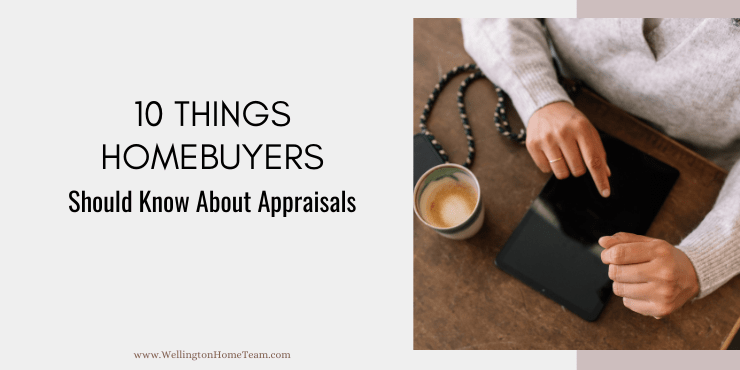 Who Pays for an Appraisal?
As the homebuyer, you will often be the one paying the fee. Usually, your mortgage lender will be the one ordering it. There are federal laws around home appraisals, and neither you nor the seller will be able to pick the one conducting the valuation. 
Your lender can't have any type of relationship with the one doing the valuation. That way, the house will be valued at a fair price. The costs of purchasing your new dwelling can start to add up, but luckily, you have options to cover some of these fees. One option would be to take out a personal loan to help cover some of the expenses. That way, you won't have to dip into your down payment to cover these costs.
Understanding What an Appraisal Is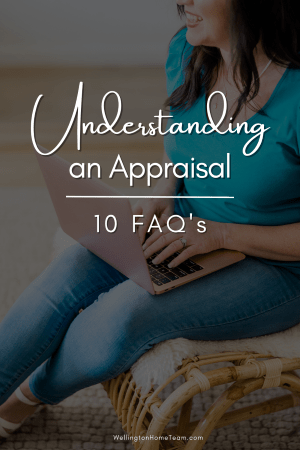 An appraisal is essentially someone's opinion on how much a property is valued at, but it is not a random number. Even if you are buying a foreclosed property the number has been carefully determined based on a points system. The area you live in may partly determine how the points are distributed when it comes to the home's worth.
Each appraiser has to receive a certification or license in their state, and there are appraisal boards that often issue these licenses. Becoming one might also require an exam to be passed. Getting an appraisal doesn't mean the home will sell for that price, but they can give you a good estimate, and it is often required to follow this step.
Understanding Types of Appraisals
VA, conventional, and FHA appraisals cost different prices, and FHA ones tend to cost the most. That's partly because FHA loans have different guidelines and regulations around them. After an FHA valuation, more conditions might need to be met in order to receive the loan. These might be repairs that need to be made to the structure before the lender will provide funding. That's partly because the FHA loan itself often has a higher standard that needs to be met.
Sometimes, you might see a listing that mentions it will only accept conventional loans. That may be because the seller understands it will not meet the requirements of an FHA loan. The seller may have deferred maintenance, and in that case, it may not meet FHA rules.
Do Homes Always Appraise at the Sales Price?
Many times, buyers and sellers count on homes to be valued at right around the selling price that they both agreed to. Of course, the appraiser can't base the value on this, but they will keep this in mind. They will have a copy of the contract on the home, so they will know what everyone is expecting it to sell at.
They will see what other homes in the area have sold for to see how they compare. Sometimes, the assigned value might be higher or lower, depending on a range of factors. If the value is much higher, the lender might not make the loan to you. And it needs to be worth at least the price it is being sold for.
Can Appraisals Be Wrong?
It's a good idea to do your own research and look at comparable sales before submitting an offer. If you thought the home would appraise and didn't you'll want to take a second look at comparables and look at what comparables the appraiser used. Of course, just because the numbers do not match does not mean it is wrong.
Still, there are options if you do not feel it is correct. You might be able to have its value reconsidered. That means the numbers will be reviewed to see if they were done right. And there is also the option of filing complaints with the board in your state. But you could also have another one done by an independent party to see how closely it matched up.
How Much Does an Appraisal Cost?
Lots of factors will determine how much you end up spending on this step of the homebuying process. Larger homes and properties will often cost you more than smaller ones. If the home is on a large lot and has amenities, such as a pool, tennis court, or basketball court, you may spend more since the appraiser will need to put in more effort.
Certain times of the year may be more costly as well, since weather conditions might make it challenging to inspect the property depending on where it resides. If there is a lot of snow on the ground, it might be harder to see aspects of the property, and homes that are more unique may be more costly to have value, because there will not be as many similar ones to compare it to.
There are a few ways you can save on the cost. Many times, the buyer will need to pay the fee, but in some rare cases, the lender might pay the fee so they can get your business. It's a good idea to bring this expense up as you are picking a mortgage lender. Many times, the costs around loans are the same, but it is a good idea to do some comparison shopping anyway. That way, you can ensure you are paying the right amount. When it comes to mortgage loans, there should not be that much difference between interest rates.
Inspections vs. Appraisals
A home inspector is looking for signs of issues or damage to the property, so the buyer knows what they are getting. They will test different appliances and look for things that are not working. However, an appraiser is looking to determine the value and would likely assume things were working. It is often recommended and in some cases required to have these services while you are buying a home, even if it seems as though the services are both fairly similar they are actually very different.
Final Thoughts
A home appraisal is often required if a buyer is obtaining a mortgage to purchase a home. However, just because a home appraises for more or less than the contracted price doesn't mean the appraisal is correct. Appraisals are an "art", not a "science" so there are no set adjustments appraisers have to make. Therefore, 5 appraisers could appraise the same property and each one of them can come back with a different value.
Additional Appraisal Questions
What do home appraisers look for? 4 surprising factors that can affect a home appraisal; are location, square footage, number of beds/bathrooms, and features, such as a new roof or private swimming pool. While real estate agents may not be surprised by these facts many homeowners are.
What hurts a home appraisal?

There are many things that can hurt a home appraisal such as structural issues, an outdated home (kitchen, bathrooms, mechanical), a "unique" home, mold, a leaky roof, and broken windows just to name a few.

Do appraisers know loan amount?

Yes, home appraisers will know the loan amount because they'll have a copy of the executed sales contract. However, it should have no bearing on the home appraisal itself.

When does the buyer get the appraisal report?

How long it takes for a buyer to receive the appraisal report will vary. There are many steps from start to finish that need to take place. One, the lender needs to order the appraisal. Two, an appraiser needs to accept the order. Three, the appraiser needs to schedule an appointment to view the property in person. Four, once they view the property it can take a few days to generate the report and submit it. This process can take less than 7 days, but the average is usually 10-14 days.

How do I find the last appraisal of a house?

Unfortunately, unless the last appraisal on a home is given to you odds are you won't be able to obtain one on your own.
Please consider spreading the word and sharing; 10 Things Homebuyers Should Know About an Appraisal
If you are buying a home and need to obtain a mortgage odds are an appraisal will be required, if so here are 10 things to know about appraisals. #realestate #homebuying #homeappraisal
About the Author
Top Wellington Realtor, Michelle Gibson, wrote: "10 Things Homebuyers Should Know About an Appraisal"
Michelle has been specializing in residential real estate since 2001 throughout Wellington Florida and the surrounding area. Whether you're looking to buy, sell or rent she will guide you through the entire real estate transaction. If you're ready to put Michelle's knowledge and expertise to work for you call or e-mail her today.
Areas of service include Wellington, Lake Worth, Royal Palm Beach, Boynton Beach, West Palm Beach, Loxahatchee, Greenacres, and more.
10 Things Homebuyers Should Know About an Appraisal