11 Ways to Streamline Your Home and Revive its Value
Have you ever wondered what your home would look like if it was designed by someone else? A few changes and renovations can make the difference between a house and a home. We all want our homes to have a good value as we are the ones who live in them. But sometimes, it is hard to figure out where to start and what changes need to be made.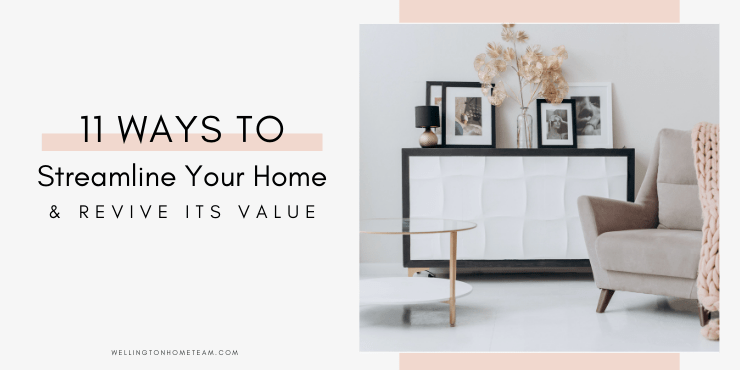 Many people don't know that they can increase the value of their home by redesigning and making changes to it. It's true! Homeowners, buyers, sellers, and anyone interested in a home will be happy to learn about these ways you can make small changes that have a big impact on your home's resale value.
11 Ways to Streamline Your Home
Including High Ceilings
High ceilings look great and can make a room look airy. If your ceilings are too low, they might be the reason buyers hesitate to purchase your home. High ceilings are a sign of class and expensive property. If your budget is low, you can only change the living room and patio ceiling or form a design that gives it an elevated feel.
Most of the time, this is done by adding crown moldings which can be framed in oak or stained to match the color of your walls. The ceiling plays a great role in the room interior. A best-designed home has elevated ceilings and enlarged windows. A well-placed chandelier can also make you feel like your home is something beyond. Plus, high ceilings are a great way to add space and volume without adding on square footage. They also give off the illusion of an open floor plan, even if it's just the living room or kitchen!
Adding Colors in Small Doses
Colors enhance the moods of those who love to live in a home. That's why you need to be careful about how much and what colors you add when redesigning your living room, bedroom, or kitchen. You want the paint color to reflect your personality but not overwhelm it with whatever mood is projected from outside of your house.
Small doses of color can be just what the doctor ordered. If you're worried about becoming overwhelmed by one new paint color, add it in small droplets to your walls and furniture with complementary colors. For example, if you love purple hues then go for lilac on the wall with violet bedding or raspberry area rugs that pulls the design together while keeping all other walls neutral or white.
Add Wall Art
Wall art is a great way to bring color into your home. It's also easy and inexpensive to do! And looks classy and gives your home a different charisma and charm. Choose from canvas, framed prints, or posters for different decorating styles. For those who love the clean lines of black-and-white photos with pops of bright colors such as reds and yellows, frame them in white or black frames to give them a modern look. You can also cover a wall by hanging vintage Ikat rugs in various designs and sizes to create a unique art wall.
Streamlining your home and increasing its value doesn't have to be costly. Check out these 11 ways to streamline your home all while adding value. #homevalue #homedecor #homeinterior
Painting the Walls a Bright Color
Painting your wall any bright, light colors is an easy way to make rooms feel larger and more open. A large and wide look increases the market value of your home as everyone loves open and ventilated space. Pale neutrals are also great choices for modern designs because they provide contrast without taking away from natural light. The best part about painting your home? You can do it yourself with these handy DIY painting tips and equipment to make painting your home as easy and efficient. It's by far the most inexpensive way to streamline your home and add value.
Updating the Kitchen Countertops

Upgrading your kitchen countertop is an excellent way to give it a new look that will increase its market value. Replacing outdated ones with newer, more modern styles such as granite or glass can also add visual depth to open floor plans so you'll get more bang for your buck when it comes to redesigning.
The best part about changing out the countertops? It's not a difficult or time-consuming task and you can save money by doing so yourself! With all the DIY kitchen tips available on Pinterest, you'll be able to update your counters without breaking the bank. A stylish and classic kitchen helps you increase the value of your home. For more Kitchen inspiration, read our blog post on " 10 design hacks for small Kitchen" to increase the selling price and market of your home.
Adding Storage in the Kitchen
The kitchen is a room that many people spend hours a day in, and can also be where clutter tends to accumulate quickly. Add some extra shelving or cabinets for food items like spices and cooking oils to prevent countertop clutter from building up too much, and add more space by storing pots, pans, and other cooking items in cabinets above the counter.
Making Sure Your Home has Natural Light
This is one of the first things that buyers will notice. Try to avoid over-lighting and use natural light whenever possible. Design your home with large windows to keep the light in. A home with natural light looks appealing and inviting. If your home has no windows or a smaller one, build one or design the front wall made of glass to give the space a wider and airy feel. Moreover, Move furniture away from the walls for a brighter and airier feel.
Streamlining your home and increasing its value doesn't have to be costly. Check out these 11 ways to streamline your home all while adding value. #homevalue #homedecor #homeinterior
Updating Outdated Décor
These days it is very easy to find inexpensive items that will update an old space in style – from affordable furniture pieces that add pops of color or layout changes with fresh wallpaper and paint colors, to trendy vintage finds like artwork and furniture.
An up-to-date home can be a refreshing change for you and your family, but also makes it more appealing to potential buyers. try the trendiest decor and more convenient will be to choose accessories and furnishing that remain in the interior spotlight for a longer period like chandeliers, a heavy leather sofa, and vintage-style beds.
 Enlarging the Bathroom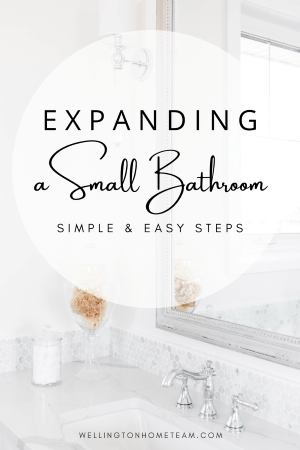 Beautiful and well-designed home has large bathrooms that are inviting and spacious. Ensure that your bathroom is not cramped by making it more than one free of charge space for the shower, bathtub, or Jacuzzi to ensure you have enough space for a comfortable experience. You can also design it with features such as towel racks, cabinets, storage spaces, and high ceilings.
 Adding a fireplace and gas stove to make them more attractive features in the house.
A fireplace looks classic and is a style of the farmhouse designs. It can be either wood burning or gas, and this adds appeal to the exterior of your home. If you are not interested in a fireplace, then consider installing a stove that is equipped with a hood. This also provides an open flame for cooking while providing heat on cold chilly nights.
Adding Personal Touches
Your home reflects your personality. It can be a reflection of who you are, your culture, and the family members that live with you. You don't have to spend hours decorating it or hiring professionals for this service. A few touches like hand-picked pictures on the wall, candles in every room, and plants will make it feel like home.
Final Thoughts
Your home is your escape place, your earning, your dream, and your life. You design it according to your taste, style, and comfort. Every bit of it is designed with lots of love, care, and intention. You want it to be classic and chic, stylish and trendy, comfortable and inviting. To make your home more appealing and cozy, we suggest you buy the statement and high-quality rugs for your home at a local or online retailer, such RugKnots. It doesn't have to be costly or timely to streamline your home and add value.
Please consider spreading the word and sharing; 11 Ways to Streamline Your Home and Revive its Value
Streamlining your home and increasing its value doesn't have to be costly. Check out these 11 ways to streamline your home all while adding value. #homevalue #homedecor #homeinterior
About the Author
Top Wellington Realtor, Michelle Gibson, wrote: "11 Ways to Streamline Your Home and Revive its Value"
Michelle has been specializing in residential real estate since 2001 throughout Wellington Florida and the surrounding area. Whether you're looking to buy, sell, or rent she will guide you through the entire real estate transaction. If you're ready to put Michelle's knowledge and expertise to work for you call or e-mail her today.
Areas of service include Wellington, Lake Worth, Royal Palm Beach, Boynton Beach, West Palm Beach, Loxahatchee, Greenacres, and more.
11 Ways to Streamline Your Home and Revive its Value