Real estate investments are a lucrative option because the value of land never depreciates. It's deemed to have an unlimited useful life. Most investors prepare substantial capital to fund construction projects for the purchase of a piece of property and building houses or commercial spaces on it.
This arrangement might not be ideal for people who don't have enough financial reserves to spend a hefty sum upfront. Fortunately, there's another real estate investment option that you can consider.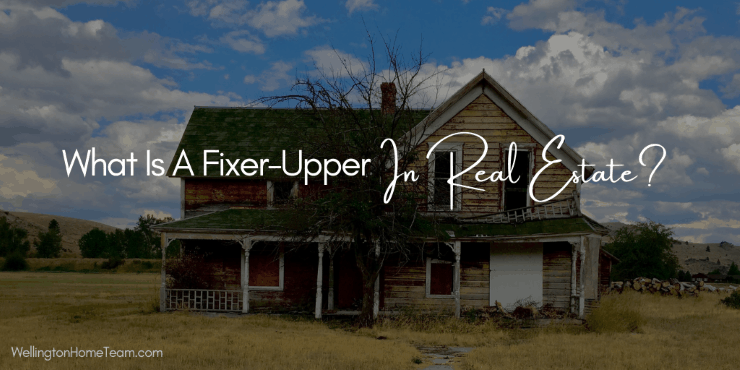 Invest In A Fixer-Upper
The term fixer-upper, as used by Realtors, pertains to a property that requires renovations, refurbishment, or reconstruction. Although one can live in it as is, the home or commercial building has already lost some of its appeal and value due to its aesthetic.
For a lot of aspiring investors, fixer-uppers are a more viable option since they don't require a considerable amount of money. Moreover, you can avail of fixer-upper loans to supplement the funds that you have on-hand.
Benefits Of Buying A Fixer-Upper
The primary advantage of purchasing a fixer-upper is its low sale price. As mentioned above, this type of property has already lost a significant portion of its appeal and value because it wasn't maintained properly.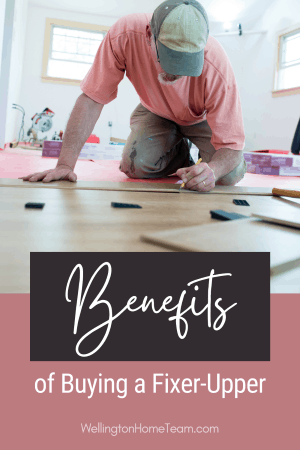 While this scenario might be a disadvantage for the homeowner, it's a boon to buyers since you can acquire the property at a lower cost than the market average. This way, you have enough money left to spend on the necessary repairs and renovations that will restore the home or commercial building into its former glory.
Another benefit of fixer-uppers, whether you're investing in your main home or vacation property, is the potential of reducing the property taxes that you have to pay. An establishment's tax rate is influenced by the local tax rate and its assessed value. With a fixer-upper, the latter is quite low due to its dilapidated state, which means that the calculation would also be smaller than that of a similar yet well-maintained property. 
Of course, you have to remember that the property tax might increase after you've repaired the home or building. Nonetheless, you still save money during the first few months of your renovation project.
Things to Consider When Buying A Fixer-Upper
If you're thinking about starting your real estate investment journey by purchasing a fixer-upper, you have to be extra meticulous about the types of properties that you'll buy. Here are the things that you should consider:
Inspect The Property's Overall Condition
While you'd want a fixer-upper with a low market value, you should still be mindful of the kinds of repairs that it needs. You want properties that have cosmetic problems only, not those that require major renovations.
Easy fixes include stripping wallpaper or paint, patching walls, and refinishing or replacing tiles or carpets. Fixing broken windows, remodeling kitchen cabinets, and counters, and changing doors are also a few relatively effortless repairs for a fixer-upper.
On the other hand, if you have to replace the entire heating, ventilation, and air conditioning (HVAC) system or redo the whole roof, you might want to find another property. Inspect the home or building's foundations, plumbing, and driveways as well for other structural damages that would require major renovations.
It's important to inspect the garage as well, because the concrete may not in top-tier condition. Replacing concrete can be expensive, and you want to ensure that you aren't buying a damaged floor. If everything looks OK, you can consider treating the floor with epoxy or concrete sealer to protect the concrete from any future damage.
Think About The Neighborhood
You may have a dream neighborhood that you want to live in, but the prime houses in the area are way too expensive for your budget. You can try looking for a fixer-upper in the locality and purchase it instead.
Meanwhile, if you're planning to resell that property, the neighborhood would add to its curb appeal, especially for residences. It's not enough for people to have a nice-looking house. They also want to feel secure that there won't be any potential risks of break-ins and other crime-related issues.
Assess The Floor Plan
One of the ways to ensure that you won't have to do major renovations on a potential property is by checking the layout of the house or building. The ideal fixer-upper that would appeal to a majority of buyers is a three-bedroom home with two or more baths.
On top of considering that aspect, you also have to evaluate the floor plan. Remember that it would be impractical and expensive to break down walls and put them up in another area. 
Bedrooms that are located at opposite ends might be a turn-off for potential clients with young children. It's also preferable that kitchens have more than one entrance. Additionally, avoid homes that have the dining room as the focal point.
Other bad layout designs that you should be mindful of:
Door-Facing Stairway

– Feng shui, an ancient Chinese tradition that focuses on energy forces, states that stairways leading directly to the door allow the positive energy of the home to leave. Moreover, this setup can be deemed as confrontational, which is off-putting for most buyers.

Narrow and Dark Hallways

– This type of pathways from the door can give off a bad vibe. It may be perceived as downright ominous.

Adjoining Bedrooms

– A majority of homebuyers prefer to have separate entrances for every room. Having adjoining bedrooms may be useful only for new parents. However, even then, it would be preferable to have at least one door for each bedroom.

Poorly Located Guest Bathrooms

– You should also watch out for bathrooms at the end of a long and dark hallway at the opposite end of the main door. In this scenario, closing the bathroom door might not be a good idea as well because it can seem uninviting.
Know The Total Inspection Costs
Inspections are a crucial part of real estate investments. Passing these standards make sure that the property is safe for future occupants to live or work in. You need to consider the cost for roof certifications, home warranty, as well as sewer and pest inspections, among others.
Final Thoughts
A fixer-upper is a viable option for aspiring real estate investors because it has a lower purchase price. With this, you can allocate funds into renovating the property to improve its curb appeal and market value. You have to be extra conscientious when looking at potential homes or buildings, though, so that you don't end up paying more for renovations.
Please consider spreading the word and sharing; "What Is A Fixer-Upper In Real Estate?"
About the Author
Top Wellington Realtor, Michelle Gibson, wrote: "What Is A Fixer-Upper In Real Estate?"
Michelle has been specializing in residential real estate since 2001 throughout Wellington Florida and the surrounding area. Whether you're looking to buy, sell or rent she will guide you through the entire real estate transaction. If you're ready to put Michelle's knowledge and expertise to work for you call or e-mail her today.
Areas of service include Wellington, Lake Worth, Royal Palm Beach, Boynton Beach, West Palm Beach, Loxahatchee, Greenacres and more.