7 Brilliant Energy-Efficient Ideas for Every Home
Energy efficiency is an essential aspect of modern home designs. It not only saves money on utility bills and reduces carbon footprint, but it also often incorporates stylish and innovative features that elevate living spaces from average to extraordinary.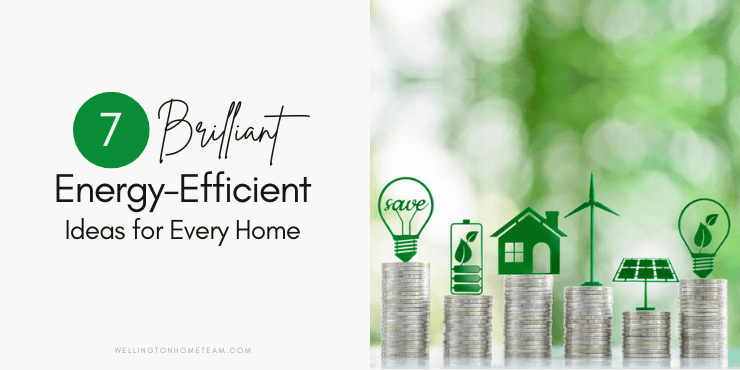 In this article, we will explore various energy-efficient home design tips that can enhance the appearance and functionality of your home, while also contributing to a more sustainable lifestyle. Here's how to improve energy efficiency in home:
1. Natural Light Maximization
Incorporating ample natural light into your home design offers multiple benefits, including improved mental well-being, reduced dependency on artificial lighting, and a bright and welcoming ambiance. Here are some ideas to make the most of sunlight in your living space:
Opt for large windows

: Large windows, especially facing south, allow abundant daylight to flood the interior and can visually enlarge the space.

Install skylights

: Skylights are perfect for harnessing sunlight in rooms with limited wall space for windows, such as bathrooms or hallways.

Use light wells

: These are sunken, glazed areas in a building to bring natural light into lower spaces, a bright and stylish solution for basements and light-starved zones.
2. Solar Panels & Energy Storage Systems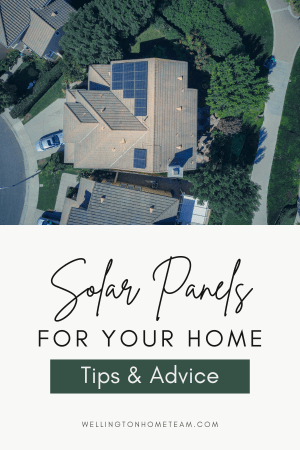 Although solar panels are not directly linked to home aesthetics, they can make for a powerful statement about your ecological values and contribute to a progressive design ethos.
Adding energy storage systems to your solar panels allows you to utilize excess energy from the daytime at night or during low-production periods, optimizing your energy efficiency. 
Besides saving on energy bills, government rebates and incentives for using solar power make it well worth the investment.
3. Insulation, Draught-Proofing, & Thermal Bridges
Heat escapes from various points in a building, wasting energy and making it harder to maintain comfortable room temperatures. These are some strategies to conserve energy and create a cozy environment:
Insulate your walls, floors, and ceilings

: Proper insulation delays the movement of heat in and out of the building, allowing you to reduce heating and cooling costs.

Install double or triple-glazed windows

: They provide superior insulation compared to single-pane windows and can be an attractive feature in modern homes.

Draught-proofing

: Seal gaps around doors, windows, and other potential sites of air leakage to prevent draughts and achieve optimal thermal comfort.

Address thermal bridges

: Thermal bridges are points in the building structure where heat flows readily, causing energy loss. Identify and eliminate them using insulating materials.
Discover 7 ingenious energy-efficient ideas to transform your home into an eco-friendly haven and save money along the way. #ecofriendly #energyefficient
4. Energy-Efficient Lighting
Smart use of artificial lighting can dramatically improve the visual appearance of your living space while consuming less energy. Consider these options:
Adopt LED lighting

: LED lights consume less energy than incandescent bulbs; they last longer and are available in various appealing designs.

Opt for dimmer switches and lighting controls

: Dimmers give you the flexibility to use only the amount of light you need, while lighting controls allow you to create energy-saving pre-programmed settings.

Incorporate task lighting

: Focused lighting on specific areas (e.g., countertops, a reading nook) reduces the need for an intense overall lighting scheme.
5. Green Roofs & Vertical Gardens
Converting your conventional roof into a green roof can do wonders for your home's visual appeal and environmental sustainability. Green roofs consist of a layer of vegetation planted on the roof, which insulates the building, improves air quality, and helps manage stormwater runoff. 
Additionally, incorporating vertical gardens on exterior walls or interior spaces like balconies can purify the air, contribute to indoor climate regulation, and create an attractive visual impact.
6. Energy-Efficient Appliances & Smart Home Devices
Both energy-efficient appliances and smart home devices are revolutionizing the way we live by offering environmental benefits and enhanced convenience.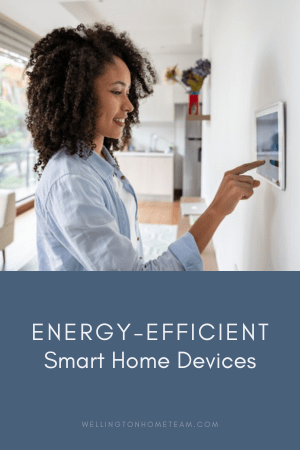 Energy-efficient appliances not only reduce your energy consumption but can also inject a touch of modernity into your home design. Look for Energy Star-certified appliances that guarantee energy savings and performance. 
Moreover, smart home devices like energy monitors, smart thermostats, and Wi-Fi-enabled lighting systems allow you to take control of energy usage while adding a high-tech vibe to your living space.
Together, energy-efficient appliances and smart home devices are paving the way for a more sustainable and interconnected future.
7. Sustainable Building Materials
Choosing eco-friendly building materials for your home design reflects your commitment to the environment and can distinguish your residence from others. Discover these sustainable options:
Reclaimed or recycled wood

: Giving new life to old wood is a beautiful and responsible choice for flooring, furniture, or accent walls.

Bamboo

: Rapidly renewable and versatile, bamboo can be applied as flooring, cabinetry, and furniture.

Recycled metal

: Ideal for roofing, exterior cladding, or countertops, recycled metal helps save natural resources.
Final Thoughts
Investing in energy-efficient home design is an environmentally responsible, financially savvy, and aesthetically pleasing choice that pays dividends in the long run. By implementing innovative ideas in various aspects of your home's construction and decoration, you create a stylish, comfortable, and sustainable living space that reflects your values and distinguishes your residence from others. 
Embrace these eco-friendly solutions to elevate your home design, reduce your carbon footprint, and foster an improved quality of life for you and future generations.
Please consider spreading the word and sharing; 7 Brilliant Energy-Efficient Ideas for Every Home
Discover 7 ingenious energy-efficient ideas to transform your home into an eco-friendly haven and save money along the way. #ecofriendly #energyefficient
About the Author
Top Wellington Realtor, Michelle Gibson, wrote: "7 Brilliant Energy-Efficient Ideas for Every Home"
Michelle has been specializing in residential real estate since 2001 throughout Wellington Florida and the surrounding area. Whether you're looking to buy, sell, or rent she will guide you through the entire real estate transaction. If you're ready to put Michelle's knowledge and expertise to work for you call or e-mail her today.
Areas of service include Wellington, Lake Worth, Royal Palm Beach, Boynton Beach, West Palm Beach, Loxahatchee, Greenacres, and more.
7 Brilliant Energy-Efficient Ideas for Every Home