9 Shocking Facts Home Buyers Don't Know
More and more homebuyers are turning to the internet to find their new home. It can certainly provide a wealth of information regarding the home buying process. However, a lot of the information is general and doesn't always apply to the area the buyer is searching. Below are nine shocking facts most homebuyers don't know about, but absolutely should when buying a home.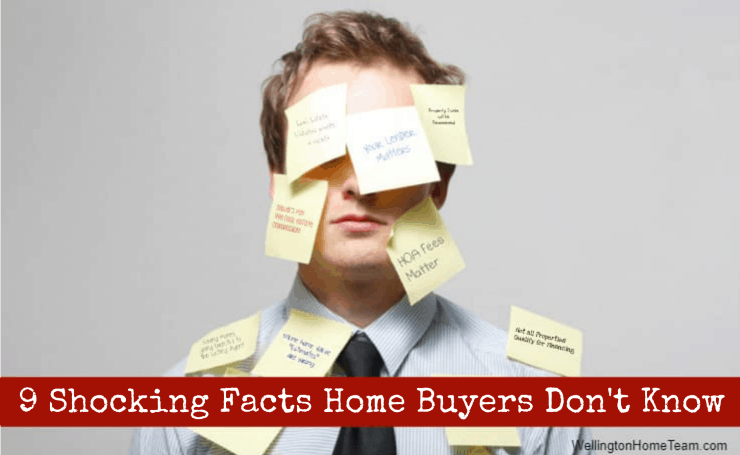 9 Shocking Facts Home Buyers Don't Know
1. Property Taxes will be Reassessed
The MLS listing will show the current property taxes for a home. However, what a lot of buyers don't realize is this won't be the amount they'll be paying. Now a buyer may stay on a seller's tax bill for the remainder of the year, depending on when they close.
However, property taxes will be reassessed. In my experience property taxes are roughly 1.75% to 2.25% of the purchase price in Palm Beach County Florida. So if a buyer purchases a home for $400,000 and the current owner's property taxes are $3,000 a year the taxes will definitely increase, most likely more than double. This information can easily become one of the most shocking facts that a buyer could find out after purchasing a home if they weren't informed beforehand.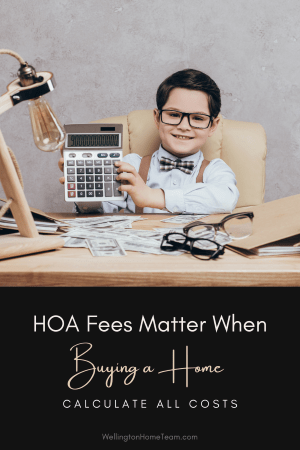 2. HOA Fees Matter
If a home buyer is obtaining financing HOA (Homeowners Association) fees can easily make or break a real estate transaction. Not all home buyers are looking to purchase a home that belongs to an HOA.
However, for the ones who are it's imperative they have a discussion with their lender. They need to find out how HOA fees might impact their financing. I've had clients approved for $300,000 without an HOA fee factored into their approval, but once it was their approved amount went down.
3. Real Estate Websites Aren't Accurate
The original source for real estate listings is the MLS, which syndicates to thousands of websites that have an IDX feed. However, not every website with an IDX feed receives new listings immediately. In fact, some websites aren't updated regularly. So the information, including the status of a home, may not be accurate.
This is another reason why a buyer may receive a new listing notification that is already under contract or sold. In addition, some of these real estate websites allow anyone to edit information, including scammers. So once again the information being displayed may not be accurate. This is another one of the biggest shocking facts that buyers are unaware of.
4. Online Home Value "Estimates" are Wrong
The home value "estimates" listed online are just that, estimates. These estimates are calculated from sales around the area, which may or may not be comparable. Since this number is provided by a computer, and not a Realtor, it does not factor in things like condition, lot location, amenities, and more. So when home buyers are doing research online it's best to ignore these types of estimates. The same holds true for how much a seller paid for the property, it's irrelevant.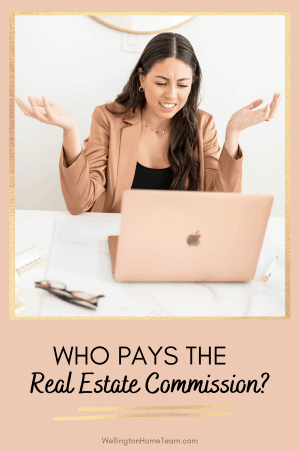 5. Sellers Pay the Real Estate Commission
It is customary for home sellers to pay the entire real estate commission. A buyer would only be responsible if they agreed to do so in writing. Here's a great example; a buyer signed a buyer broker agreement stating their agent will get paid "X" commission.
However, the seller is offering a commission below this amount. In this case, the buyer would be responsible for paying the difference.
9 Shocking Facts Home Buyer's Don't Know #realestate #homebuying
Shocking Facts Home Buyers Don't Know (Continued)
6. Saving Money Going Directly to the Listing Agent
A big misconception in real estate is a buyer will save money if they go directly to the listing agent. This is one of many real estate myths because the commission is negotiated before a home is listed. So some agents will "double-dip" when a buyer goes directly to them. This means they get the listing commission and the selling commission.
Occasionally, an agent may have agreed to discount the total commission if they find a buyer. But it doesn't always translate to a home buyer saving money. Plus, depending on the listing agent and seller's relationship they may only be representing the seller and their interests, not the buyers.
7. Finding the Listing Agent Online
Almost every REALTOR has their own personal website with an IDX feed, which syndicates ALL real estate listings to their website, not just their personal listings. So when a buyer finds a listing on a REALTORS website odds are it's not their personal listing. So buyers shouldn't get upset or accuse the REALTOR of false advertising because they are not the listing agent.
8. Your Lender Matters
In a competitive real estate market the lender a buyer chooses, if obtaining financing, could impact a seller's decision, especially in a multiple-offer situation. However, even in a less competitive market, some sellers are reluctant to entertain offers from home buyers using a lender who is out of state, unresponsive, or just doesn't have a good reputation. This is one of the biggest shocking facts that buyers are unaware of. Most buyers assume as long as they're pre-approved for a mortgage that's all that matters, but that is far from the case, who their lender is can play a big role as well.
9. Not all Properties Qualify for Financing
Not all properties qualify for certain types of financing and not all sellers will accept certain types of financing. This is just one of the many reasons home buyers need to have their financing in order prior to looking at homes. A great example of financing restrictions are condos. Many condo communities in our area don't allow FHA financing and most require the buyer to put down at least 20%-25%.
Final Thoughts
The home-buying process can be very confusing and stressful especially if you're going at it alone. There is a lot to know about the home buying process and there are a lot of shocking facts buyers are unaware of. If you want to avoid unnecessary problems you'll want to hire a top Realtor to guide you through the process from start to finish.
If you think this article 9 Shocking Facts Home Buyers Don't Know was an interesting read please give it a share!
There are a lot of things buyers don't know about the home buying process and here are the top 9 shocking facts that most buyers are not aware of. #homebuying
Popular Home Buying Questions
What are some common mistakes first-time homebuyers make? First-time homebuyers often make some common mistakes that can impact their homebuying experience. One common mistake is not understanding their budget and overextending themselves financially. It's crucial to thoroughly evaluate expenses, including mortgage payments, insurance, taxes, and maintenance costs, to ensure affordability. Another mistake is neglecting to get pre-approved for a mortgage before house hunting, which can lead to disappointment or delays.
Additionally, some home-buying mistakes first-time buyers make is rushing into a purchase without conducting sufficient research on the neighborhood, property condition, or future development plans. Failing to hire a qualified home inspector can also be a mistake, as it can uncover potential issues and help negotiate repairs or price adjustments. Lastly, not seeking professional guidance from a real estate agent or attorney can lead to missed opportunities or legal pitfalls. Being informed, patient, and seeking advice from professionals can help first-time buyers avoid these common mistakes and make more informed decisions.
How many homeowners regret buying a house? The number of homeowners who regret buying a house can vary, as individual experiences and circumstances differ. While some homeowners may experience regret due to unexpected repairs, financial strain, or dissatisfaction with their home's location or features, it is not a universal sentiment.
Many homeowners find joy and satisfaction in homeownership, building equity, and creating a space that reflects their lifestyle and preferences. It's important for prospective buyers to carefully prepare and consider their individual circumstances, seek professional advice, and make informed decisions to mitigate the likelihood of regretting their home purchase.
About the Author
Top Wellington Realtor, Michelle Gibson, wrote: "9 Shocking Facts Home Buyers Don't Know"
Michelle has been specializing in residential real estate since 2001 throughout Wellington Florida and the surrounding area. Whether you're looking to buy, sell or rent she will guide you through the entire real estate transaction. If you're ready to put Michelle's knowledge and expertise to work for you call or e-mail her today.
Areas of service include Wellington, Lake Worth, Royal Palm Beach, Boynton Beach, West Palm Beach, Loxahatchee, Greenacres, and more.
9 Shocking Facts Home Buyers Don't Know