Are Water Softeners a Good Investment? Weighing the Facts
Buying a water softener is a great idea, especially if your water supply is high in mineral content. Water softeners remove the minerals responsible for water hardness and protect your pipes and household appliances from damage.  Although many homeowners realize a water softener's usefulness, its high cost scares them into believing it's not worth its price. But is it?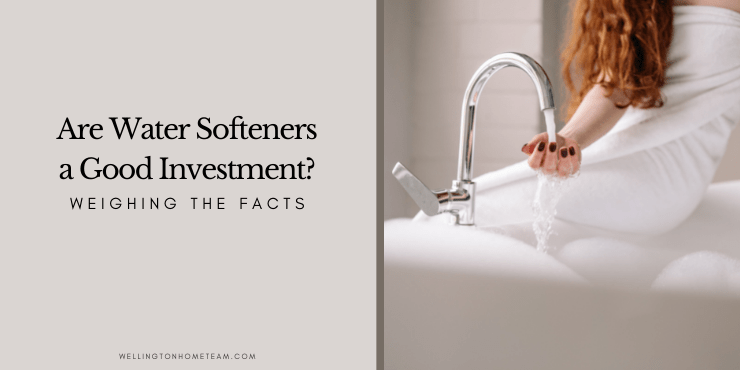 Let's consider some interesting facts about water softeners while weighing their pros and cons. At the end of this article, you'll be able to decide for yourself if you should get a water softener or not. 
How Do Water Softeners Work?
Water softeners are specifically designed to 'soften' hard water. They work by removing hardness-causing minerals. These minerals are drawn out of the hard water and flushed out of the softener through a valve. After the minerals have been flushed out, the water softener replaces them with sodium. 
 Water softeners are great, but you don't need one if you don't have a hard water problem. 
How Can You Tell If Your Water is Hard?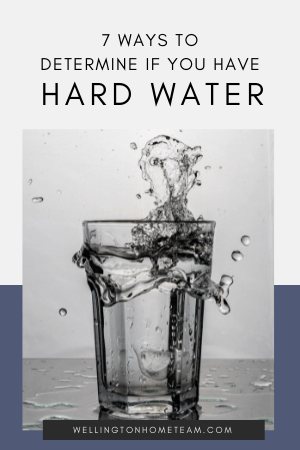 Hard water leaves some signs that are hard to ignore. If you use hard water, you may notice:
Spots on your glassware and ceramics.

Mineral deposits on your faucets, showerhead, and pipes. 

Difficulty getting soap to lather. 

Dry, flaky, and itchy skin after bathing.

Scratchy sheets and towels.

Funny taste and an earthy smell in your drinking water.

Stains on your dishes that don't come off after washing. 
Hard water also deposits scales in your water-using appliances, putting them at risk. It's only a matter of time before your washing machines, showerheads, dishwashers, ice makers, and water heaters develop problems.
Fortunately, these issues can be resolved using a water softener. Here's a more detailed look into what makes water softeners so great.  
Pros
They make water easy to use 
Hard water is tough to use. Soap loses most of its effectiveness with hard water, making laundry and dishwashing more tedious than it has to be. A water softener can help turn things around. Soft water is easier to use and more effective for washing and cleaning.
Eliminate scale build-up
As was mentioned earlier, hard water leaves deposits of minerals in toilets, dishes, and sinks. Your water faucets and showerhead may also be affected. Water softeners eliminate scale build-ups and protect your silverware and appliances from ugly deposits. 
Reduce skin irritation like eczema
Hard water may be responsible for your recurring rashes and eczema, so before spending thousands of dollars seeing a dermatologist, you may want to consider getting a water softener. Water softeners provide you with soft water, which is gentler to the skin.  
You get nicer skin and hair
Hard water makes your skin and hair look dry and flaky. Installing a water softener changes this. When you bathe with soft water, your skin looks softer, and you feel cleaner after each bath. The reason is simple: Soap dissolves better in soft water, so bathing and washing your hair feels better.        
Eliminate the cost of repairs and replacement of damaged appliances 
Scale buildup from hard water damages your pipes and appliances, leaving you with a mountain of replacement and repair bills. Installing a water softener saves you the trouble.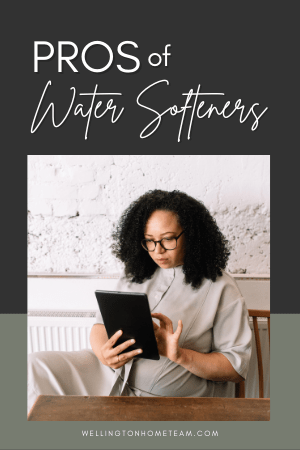 Remove ferrous ion 
Soft water is generally safer to drink than hard water. Apart from hardness minerals, water softeners can also remove dissolved ferrous ions from water. Ferrous ions can be harmful in large quantities.            
Remove odor from water
Due to its high mineral content, hard water often has a harsh, chalky, and earthy smell. 
A water softener can help remove the harsh smell and make your water better to drink.        
Cons
Costly to purchase
Water softeners can be expensive, ranging from a few hundred dollars to thousands. A water softener's cost often depends on its size and the capacity of hardness it can handle. Expensive water softeners are bigger and can handle water with very high mineral content. You can get a cheaper system if you have a small household or if the mineral content of your water is minimal. 
Installation and maintenance
After purchasing the right water softener, you still have to install it. Installation costs a fair amount of cash. You'll need to pay professionals to do the job and buy a few installation materials. Maintenance is also a necessity, and like all appliances, water softeners need regular checkups and maintenance. A properly maintained water softener will last for several years and work perfectly. 
You can maintain your water softener by using a specialized water softener cleaning solution on it and making sure the salt level is correct at all times. This careful maintenance can be tasking and also cost you some money.
Wrong settings may cause other problems
When you have a water softener, it is important that you get the hardness setting right. Having your water softener in the wrong setting can cause more problems than it solves. If the softening is set too high, your water comes out too soft and becomes slippery and slimy. It may also end up containing too much sodium.  
You may lose essential minerals 
A water softener removes all the minerals in your water. These minerals are an important part of our diet and are especially important for people who require them as a daily supplement. Losing too many essential minerals from your water can be bad, but if you eat a balanced diet, you'll make up for the lost minerals.
Final Thoughts
If you're already experiencing the effects of hard water in your home, you can see that the pros outweigh the cons – at least from our point of view. Getting one for your home is a step in the right direction. But before you purchase a water softener, do proper online research to find out more about the different brands.
Please consider spreading the word and sharing; Are Water Softeners a Good Investment? Weighing the Facts
Before your purchase a water softener check out these pros and cons to determine if a water softener is right for you.
About the Author
Top Wellington Realtor, Michelle Gibson, wrote: "Are Water Softeners a Good Investment? Weighing the Facts"
Michelle has been specializing in residential real estate since 2001 throughout Wellington Florida and the surrounding area. Whether you're looking to buy, sell or rent she will guide you through the entire real estate transaction. If you're ready to put Michelle's knowledge and expertise to work for you call or e-mail her today.
Areas of service include Wellington, Lake Worth, Royal Palm Beach, Boynton Beach, West Palm Beach, Loxahatchee, Greenacres, and more.