What Moving Tips Are Actually Useful?
Relocating to an entirely different location can be complicated, especially if your move has a deadline. This endeavor will need extensive planning. Part of planning is following a set of tips. Breaking down the things you need to do for your move is necessary. It can make your move less stressful and less costly. Here are some useful moving tips you can consider.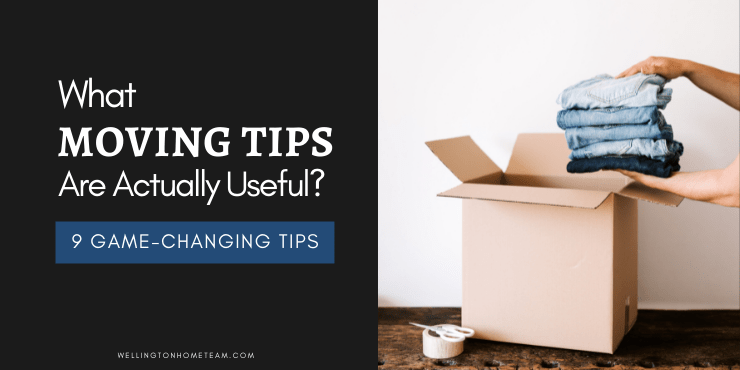 9 Moving Tips
Know as Much as You Can About the Right Moving Companies
Professional movers can make your relocation easier and faster. Finding the right company starts with reading eye-opening customer feedback like those found in uShip reviews. Doing so allows you to see how a company handles business. Customers can give both positive and negative reviews. A mover that considers the needs of its customers is important in ensuring the success of the relocation. You will want these professionals to handle your belongings on moving day.
Many people present themselves as a moving company online. The truth is that the company is composed of one to three men who earn a little more with their small truck. That is why good research is valuable. Finding a reputable moving company with good customer service months before your move can make everything less intimidating. Be sure to read the list of services and the fine print. Knowing the company's damage and refund policies can give you a picture of what to expect before and during moving day.
Make Your Own List of Things to Do
Moving to another home in another part of the country is never easy. A to-do list can never be short. That is why you should create your own.
The smallest errand may be the most crucial. List down anything you think you should do. It is better to include it on the list than regret excluding it.
Set reminders for each entry. Crossing out the things you have already done updates your list each time. You can prioritize tasks as you create your list. Sticking to it can finish each one on time.
Throw Out Some of Your Belongings Before Packing
Tips for moving into a new home, figure out which should go and which should stay. You can choose to have a garage sale for things that are still good enough to sell. Disposing of the rest can lessen the weight you will pay for on moving day. The whole process can take time. You should start sorting months before your move.
Having fewer belongings to move means fewer objects to organize in the new space. Being sentimental can be a barrier to disposing of unused items in your home. A little ruthlessness is not a bad thing if you need to keep your moving costs down. Throw away or donate things that you have not even seen or used for years. Packing will be easier once disposal is over.
Busy schedules can distract us from things we should do before and during a move but following these moving tips will keep everything on track. #realestate #movingtips #movingday
Be Resourceful in Getting Moving Boxes
Top moving tips and hacks? Free boxes! You can save on moving boxes by paying a visit to some of the stores in your local area. Ask the local grocery and liquor stores you frequent if they can give you their used boxes for recycling. Grabbing some of them can save you some money for your moving day. Choose boxes with minimal wear. Torn boxes will only increase the risk of breakages on moving day.
Pack Electronics Well
Tips for moving and packing, make sure everything is protected! Some people make the mistake of not packing their electronics during their move. These appliances have sensitive technology. Tremors, bumps, and jolts during transit can destroy these appliances. Check the attic or basement for the boxes your electronics came in. You may have thrown away some of them because you needed more storage.
Losing the original boxes for your electronics is not the end of the world. All you need to do is find enough cushioning material. You can go to a local office supply, linen or hardware store to get what you need. Bubble wrap, strong tape, and comforters can secure these appliances. The soft cushioning can keep their sensitive parts stable and intact.
Set a Time and Date for Disconnecting Services
You cannot turn off your services like a light bulb on the day you leave. Gas, phone, cable, and internet services need shutting down by the time you leave your home. Telling the corresponding companies in your area at least a week in advance is good enough. Bringing the remotes, cable boxes, routers, and cords can make the service transfers easier.
Busy schedules can distract us from things we should do before and during a move but following these moving tips will keep everything on track. #realestate #movingtips #movingday
Choose Small Boxes for Heavy Objects
Moving hacks and tips | Placing all the heavy pieces in one large box can make it almost impossible to lift. Use smaller boxes to contain gym weights, books, or toolboxes. This will enable the professional movers to lift and load them into the moving truck. Use the huge boxes for the lighter items. Fill them with blankets, pillows, and bedsheets. This will save space in the truck. These boxes will also be easier to carry into your new home as well.
Pack Decorations Ahead
Lights, heirloom pieces, and complicated decorations can be tricky to secure. Oftentimes, they need special wrapping and cushioning. Placing the heaviest decorations at the bottom will keep the light and easily breakable ones intact on top. Unique, breakable pieces should be packed separately. Placing desiccants in their boxes will keep them safe from the effects of humidity.
Paintings need to be packed separately. This will prevent the paint from deteriorating. Lamps should be disassembled. This will prevent its elaborate components from falling off and breaking during transit. Packing these items well before moving will give the appropriate time to make sure it's done correctly and securely. 
Label Boxes
Packing and moving tips, label everything! Doing this is not a waste of time at all. Placing clear labels on each box can help you locate your belongings right away. Loading them will be easier for professional movers. You can even include the area of the house where the boxes should go. Unloading them will be easier this way.
The Mentioned Moving Tips Can Make Your Moving Experience Less Hectic
Busy schedules can distract you from the things you should do before and during your moving day. Following the mentioned moving packing tips and tricks can check off most of the small yet difficult tasks months before moving day. Of course, hiring professional packers and movers will add more speed to your plans. Keep your focus, and you can finish your big move without forgetting anything.
Please consider spreading the word and sharing; What Moving Tips Are Actually Useful? 9 Game-Changing Tips
Busy schedules can distract us from things we should do before and during a move but following these moving tips will keep everything on track. #realestate #movingtips #movingday
About the Author
Top Wellington Realtor, Michelle Gibson, wrote: "What Moving Tips Are Actually Useful? 9 Game-Changing Tips"
Relocating to Wellington Florida? Michelle has been specializing in residential real estate since 2001 throughout Wellington Florida and the surrounding area. Whether you're looking to buy, sell, or rent she will guide you through the entire real estate transaction. If you're ready to put Michelle's knowledge and expertise to work for you call or e-mail her today.
Areas of service include Wellington, Lake Worth, Royal Palm Beach, Boynton Beach, West Palm Beach, Loxahatchee, Greenacres, and more.
What Moving Tips Are Actually Useful? 9 Game-Changing Tips