How To Choose a Moving Company | 10 Easy Steps
Finding your new home in itself is a job. Once you've done that, you want to snap your fingers and just be there! Unfortunately, that's not how it works. 
The average American will move about 11 times in the course of their lifetime. But that doesn't mean that moving gets much easier and less stressful. The key is to hire a moving company you can trust to take the pressure off your shoulders and ensure your belongings are moved safely.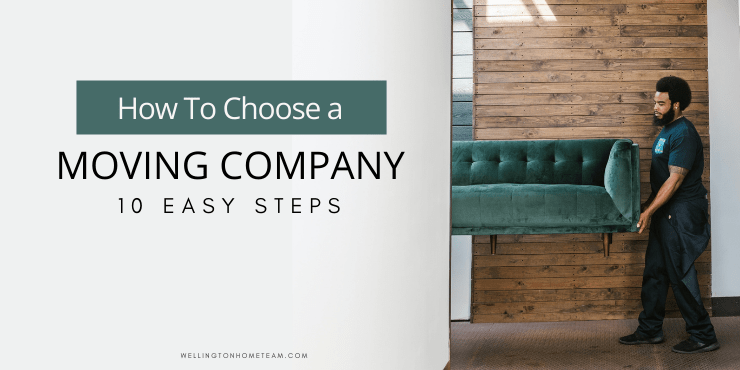 But how to choose a moving company? It can take a lot of research, and at the end of it, how can you be sure you found the right one? 
We're here to help. We have all the advice you'll need on how to choose a moving company. We'll tell you everything from how to find a company in the first place to how to spot red flags before you sign. 
How To Choose a Moving Company
Know how to choose a moving company with these top industry tips. 
1. Hire Local 
We may live in a digital age, but an online presence doesn't make a business reputable. In fact, online social media scams are more common than ever.  
Protect yourself and your belongings by hiring a local moving company for your move. Moving companies with local addresses are more likely to be trustworthy. They are tied to the community and often provide references that belong to your current or future neighbors. 
When you hire a local team, you often get better customer service, movers who care, and experts familiar with the area. 
2. Find Movers Who Are Experts in Your Needs
The fact is that not every move looks the same. Some people are moving from one studio to the next within the same city. Some are moving grand pianos across state lines or even internationally. So you need to consider how to choose a moving company for your personal needs.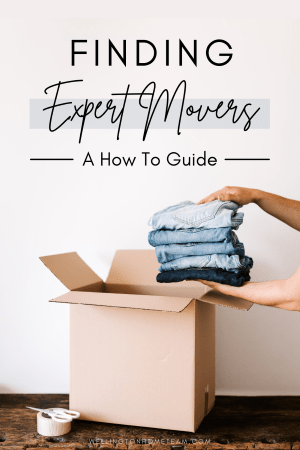 Many moving companies may directly outline their specialties. If you require specific services, make sure the moving company addresses these. If it is not advertised, it is probably not their specialty, but it never hurts to ask.
For example, interstate moves may require completely different licensing and credentials due to federal regulations. And for overseas moves, you want to make sure they are a reliable moving company specifically.  
Consider what other services you would like as well. If you just need the truck and an extra hand, that's different from full service. If you want a company that will carefully pack away your china, make sure they specialize in those services. 
Every moving company is different. So, find the one that meets your needs! 
3. Ask for Licenses
Hiring a disreputable moving company can not only take the fun out of your move but create chaos financially and emotionally. With an average of 13,000 complaints about moving companies sent to the Better Business Bureau every year, the issue is widespread. 
A great way to avoid these scams is to ask for proof of licensing and credentials before hiring. This may vary based on where you live and where you're moving (interstate vs. international moves, for example).
Asking for proof of licensing is a great way to weed out any possible bad actors and find reputable companies. You can contact your local transportation offices to get a better sense of the specific licenses to ask for. 
Looking to hire a moving company? If so you'll want to follow these 10 easy steps for how to choose a moving company to ensure you have a smooth transition into your new home. #movingcompany #moving #realestate
4. Ask for a Quote
The sad truth is that there are moving companies looking to take advantage of consumers. One way you can get a good feel for a business is by asking for a quote. 
When you get a quote for a moving company, this can signal to you several possibilities. If it seems far too low, there is something wrong. Either they will provide inadequate service, or they will look to increase the charges unexpectedly later. However, if the charge is far too much, this can also be a bad sign. 
Quotes are always free. If they're not, that will tell you a lot about who you are possibly hiring. 
5. Look at Reviews
If you want to know how a moving company will treat you, look at how it has treated other customers. 

Before you hire a company, make sure you know their reputation. Many people will leave honest reviews online detailing their experience. Hundreds of great reviews with a few bad apples could mean you've found a great choice. However, if you can see a pattern of bad experiences, you know it's best to seek elsewhere. 
If you can't find reviews of the company online, this may not be a great sign. However, you can also ask for references from past customers. For very local companies, this may be better than online reviews! 
6. Look for Experienced Companies
It's become easy to search a moving company name with "scam" into a search engine and see if they've had problems in the past. To get around this, some illegitimate businesses will simply change their company name to appear reputable. 
Do not fall victim to this scam! Look at how long a company has been in business. If they look like a new company, they may simply have changed their name. This is when hiring local companies with trustworthy references can help you avoid bad moving companies. 
Companies that have been in business for years with a visible, successful history are more likely to be reliable. 
7. Thorough Walk-Throughs Only
We mentioned that you need to get a quote before hiring. It's also important that you make sure you get an accurate quote guaranteed. 
Most good moving companies will do an in-person walk-through or a virtual walk-through. Before you've signed onto anything, make sure they are doing their work thoroughly. If they don't bother to ask whether they'll be moving large appliances and don't peek into your laundry room, this is a bad sign. 
Moving companies will often differ their prices based on how much or what specific pieces they move. If they don't know what you are moving, then the price may differ from hiring to moving day. 
By making sure your quote or estimate is accurate, you ensure a smoother process. You can also ask for a guaranteed estimate based on the contract. 
Looking to hire a moving company? If so you'll want to follow these 10 easy steps for how to choose a moving company to ensure you have a smooth transition into your new home. #movingcompany #moving #realestate
8. Avoid Large Deposits
While legally permitted, it is rare for moving companies to require deposits — especially not large ones. In fact, demanding large deposits in advance is one of the top moving scams, and they are on the rise. 
A deposit of no more than 20% may not be a deal-breaker. However, any larger should not be tolerated. And if there is a deposit required, and you see other possible warning signs, you should look elsewhere when hiring a moving company. 
9. Get Everything in Writing

Once you agree on a price, a moving company cannot overcharge you after the move. However, if you don't have proof of the agreed-upon price and services performed, you may find yourself paying far more than you expected. 
Before paying anything or singing with a company, you need to get everything in writing! Contracts are everything in the moving industry. You should outline every service you require and expect to be performed. And you should include an agreed-upon price as well. 
This protects both yourself and the moving company. Any company that doesn't have a written contract or suggests signing a blank contract participates in fraudulent activities. 
10. Don't Ignore Red Flags
We have outlined all these tips for you to consider when hiring. We recommend that you keep looking for a more trustworthy moving company if you experience any of these warning signs.
But these don't account for gut feelings. In the end, this is your move. You are asking strangers to move all your precious belongings from one home to the next. You need to trust them. 
If you just don't have a good feeling after interacting with a moving company, don't hire them. Maybe you can't put it into words, but with hundreds of moving companies to choose from, you can find the company that you love and trust! 
Conclusion | How to Choose a Moving Company
It can be overwhelming trying to find the perfect choice. When you should be excited about big life events, don't settle for a first choice and let a bad company ruin your move. 
With these tips, you'll know how to choose a moving company that fits your needs. Take time to compare quotes, services, and reviews until you feel like you have a personal connection with a moving company.  
If you follow our advice on how to choose a moving company, we think you'll find the perfect team that you'll love hiring. Best of luck with your move! 
Please consider spreading the word and sharing; How To Choose a Moving Company | 10 Easy Steps
Looking to hire a moving company? If so you'll want to follow these 10 easy steps for how to choose a moving company to ensure you have a smooth transition into your new home. #movingcompany #moving #realestate
About the Author
Top Wellington Realtor, Michelle Gibson, wrote: "How To Choose a Moving Company | 10 Easy Steps"
Michelle has been specializing in residential real estate since 2001 throughout Wellington Florida and the surrounding area. Whether you're looking to buy, sell, or rent she will guide you through the entire real estate transaction. If you're ready to put Michelle's knowledge and expertise to work for you call or e-mail her today.
Areas of service include Wellington, Lake Worth, Royal Palm Beach, Boynton Beach, West Palm Beach, Loxahatchee, Greenacres, and more.
How To Choose a Moving Company | 10 Easy Steps