Real Estate Auction Financing | Everything You Need to Know
You might think that buying property at an auction is only a possibility for those with enough money to make a housing purchase outright. However, you'd be surprised by the number of people who are actually bidding on homes with a view to rely on financing.
The question, then, is how you can go about getting the right deal from the right lender so you can confidently snap up real estate during an auction. Let's give you some answers and set you on the path to building a property empire.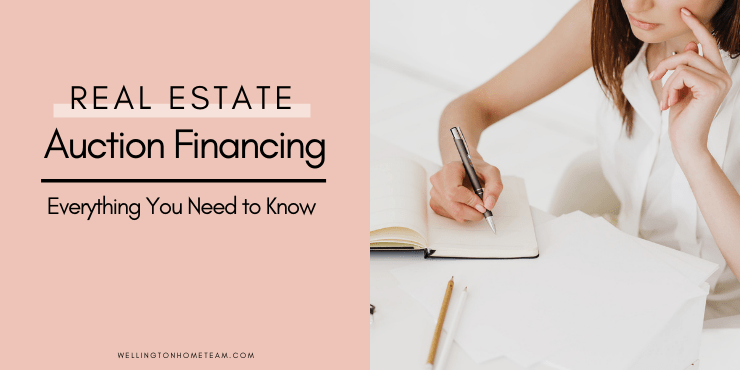 Preparing in Advance is Essential
First and foremost, it's never a good idea to jump right into bidding on houses unless you already have financing in place ahead of schedule.
This is because there are certain obligations to meet if you place the winning bid, such as paying a deposit there and then, and forking over the rest of the agreed-upon price soon afterwards. If you fall short or falter, you could lose your deposit, or end up scuppered in some other way.
Buying a home at auction isn't just for cash buyers, financed buyers can buy properties at auction too with auction financing! #homebuying #realestate
Choosing an Appropriate Lender Makes Sense
It's entirely possible to buy a property at auction by using a traditional mortgage from a lender like a bank.
However, there are a few reasons not to do this, chief among which is that even if you have a mortgage agreement in place ahead of time, the wheels of this type of financing turn slowly, and you might not want to risk snags derailing it.
This is where a hard money loan could be a better choice. Finding private lenders local to you through a service like HardMoneyHome will allow you to secure financing for a property purchase which is short term by design.
Hard money loans are easier to gain approval for, since the house is used as collateral. They also have briefer repayment windows than mortgages, of between one and three years.
As a result, they are the financing package of choice for people who want to flip properties quickly, rather than live in them indefinitely.
Of course a hard money loan could also act in much the same way as a bridging loan. You could use a hard money loan to get a bargain on the house of your dreams during an auction, then once the deal has gone through, you could switch to a standard mortgage package with a lower rate of interest once the dust has settled.
A Pre-Emptive Offer Could be a Possibility
In some cases you might be able to put an offer in on a property before the auction takes place, avoiding it going under the hammer altogether.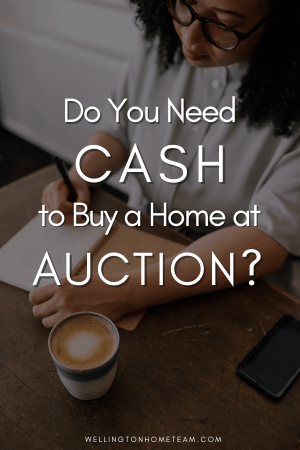 This may be strategically sensible, especially if you have got your financing ready to go and you are in a position to purchase it as quickly as possible.
However, if you are too hasty then you could run into issues such as not knowing the full condition of the property, overpaying for it, or getting your offer turned down and then having to duke it out at auction for an inflated asking price.
As with the financing itself, the more research you do, the better your position will be when the time for the auction arrives, or when you decide to try and sneak an offer in ahead of schedule.
It is never a good idea to take risks when so much money is on the table, so working with a reputable lender and understanding the obligations that you will be under as a borrower should also be a priority if this sounds appealing to you.
Exploring Additional Costs is a Must
We have touched upon the need to research auction properties thoroughly before placing a bid and seeking a loan, but there is more to be said about this aspect of the process.
When securing a hard money loan rather than a mortgage, you will need to factor in the costs of bringing a rundown property back up to a liveable standard, and balance this against the likely sale price it will achieve once the restorative work is complete.
Private lenders will be less eager to offer loans to borrowers if there are not unambiguous, realistic calculations of post-renovation value expectations for the property in question.
If you do not get an accurate valuation from a reputable agent or surveyor, or you lack the knowledge of construction costs to precisely predict the likely expense of the work needed, you could either miss out on securing a loan, or find that the property you purchase doesn't offer the opportunities for profitability you had hoped for.
A combination of caution, comprehensive research and expert advice will let you navigate this process successfully, rather than succumbing to the same mistakes that lots of people make when starting out their property careers.
Please consider spreading the word and sharing; Real Estate Auction Financing | Everything You Need to Know
Buying a home at auction isn't just for cash buyers, financed buyers can buy properties at auction too with auction financing! #homebuying #realestate
About the Author
Top Wellington Realtor, Michelle Gibson, wrote: "Real Estate Auction Financing | Everything You Need to Know"
Michelle has been specializing in residential real estate since 2001 throughout Wellington Florida and the surrounding area. Whether you're looking to buy, sell, or rent she will guide you through the entire real estate transaction. If you're ready to put Michelle's knowledge and expertise to work for you call or e-mail her today.
Areas of service include Wellington, Lake Worth, Royal Palm Beach, Boynton Beach, West Palm Beach, Loxahatchee, Greenacres, and more.
Real Estate Auction Financing | Everything You Need to Know