Importance Of Having A Moving Checklist Before Transferring Homes
When you're moving to another place, there are certain things you need to consider such as the furniture and the clothes you've packed away. You might find it to your advantage to make a moving checklist so you won't have any problem organizing your belongings. 
Hiring a Wellington mover is crucial for any relocation as they'll make sure that the process is as stress-free as possible. However, it can still be tough to keep track of your stuff even with their help, which is why it's best to keep a checklist.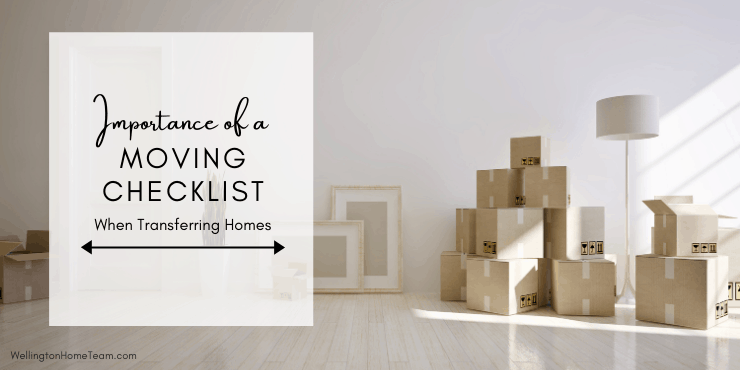 Why It's Important To Have A Moving Checklist
Have a plan in place before you begin the move to avoid any hassles down the road. A moving checklist can help you make sure that everything goes as smoothly as possible and there are no surprises when the moving day finally comes.
If you don't have a checklist, then you could find yourself confused when you finally arrive at your destination. Here are some of the top reasons to keep a moving checklist.
Organize Your Stuff Better
A moving checklist will help you organize your belongings before the move. It'll also allow you to sort your stuff more quickly, making relocating and unpacking easier. 
Consider making a moving checklist so you can organize your stuff and know where everything's supposed to be. Just make sure to follow the instructions you've written and let anyone who will help you in organizing your stuff know about your checklist as well. This will help keep track of your belongings and ensure that they're all accounted for.
Get Things Done Faster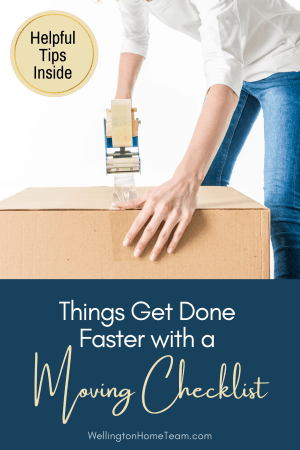 With a moving checklist, you'll find that things get done more smoothly and efficiently. When you're trying to deal with multiple people and things at once, there are a lot of back and forth and information that you have to take care of.
And if you can cut out a lot of that stress and confusion with a list of things that you need to do, you can focus more and deal with the task at hand much better. This will also help get stuff done faster and reduce your stress.
So, whether you're moving a house or just moving stuff around the house, a checklist is an excellent idea.
Ensure Everything Gets Done
Another important thing about using a checklist is that it ensures that everything that needs to get done will get done, and that you always know what you need to do next. If you don't know where to begin or how to go about it, chances are that you're going to end up in a big muddle trying to figure things out. And if you're overwhelmed, it's hard to do anything else while you're figuring out the best way to get things completed.
You don't want to just jump into something and end up making things worse You want to use a moving checklist to help you to avoid all those things that tend to happen when you are stressed and overwhelmed by too much information.
Keep Track Of Your Belongings
When making a moving checklist, it's important to make sure that everything is included. For instance, if you're planning to relocate across a long distance, you'll probably have a long time between when you need to begin packing away everything and when you get to your new home. This means that you'll need to make sure that all of your items are packed away neatly before you leave. 
To help make your packing and relocating as painless as possible, it's a good idea to include a detailed packing guide on every page of your checklist. These guides will allow you to see where every item goes and how to move it. This will make unpacking boxes easier because you'll know exactly where everything is.
Keep Track Of Important Documents
Keeping a moving checklist will also help you make sure that you've got all of the necessary paperwork with you when you're moving. If there are any items that are needed to be filed away or saved for later, make sure that they're put away in a safe place as well. Having all these things down on your checklist will prevent you from misplacing anything important.
Reduce Stress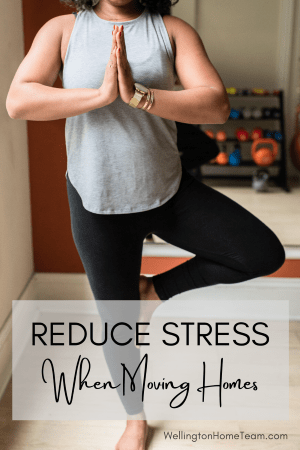 One of the main reasons why so many people try to avoid moving is because the stress associated with the entire process is overwhelming. There's no doubt that moving from your home or apartment is one of the most stressful activities anyone can go through. This is especially true if you're used to living in your current house and have accumulated lots of belongings throughout the years. So, when you have to move into a new one it's going to be very hard for you to adjust to the change.
The only way to ease yourself into this transition is by having a moving checklist ready and available to help with the move. A moving checklist is going to also make you aware of the various tasks that need to be accomplished so that you don't overlook anything. Not only will the checklist help you avoid stress and unnecessary delays, but it will also enable you to complete those tasks properly and ensure that everything is done on time. By planning your move ahead of time, you'll know exactly what needs to be done and how to complete each task.
Consider reducing the load of stress on yourself by reducing the amount of tasks you have to do when moving. If you're moving long distances, you don't necessarily need to drive your car to your new home. You can hire a local service like https://www.a1autotransport.com/ to take care of that for you.
Attention And Memory Aid
A checklist is a great aid many people use when they have to complete a number of tasks. It relieves the tension and reduces the lack of proper attention that some people experience when they're working on something this stressful. A moving checklist will compensate short memory and attention limits that many people experience under extreme stress. 
Always utilize this tool when you're moving your family or business around to ensure the completeness and consistency of the job are perfect. You won't only complete more tasks in a day, you'll also save time and money on your move.
Final Thoughts
When you're moving across town or the country, it's very important to create a moving checklist so you don't end up making mistakes when you're trying to get everything from packing supplies, furniture, household goods, and other miscellaneous items together. In fact, creating this checklist is one of the most crucial parts of the whole process because you never know when you might be in an area where the local laws don't allow for all these items to be transported with you, and it can be very difficult and time-consuming to find replacements if you need them.

Please consider spreading the word and sharing; Importance Of Having A Moving Checklist Before Transferring Homes
When you're moving it's very important to create a moving checklist so you don't end up making mistakes and here's a great starter list! #movingchecklist
About the Author

As a mother of two beautiful kids, Tanja Hamilton has had years of experience in parenthood, and home maintenance. Tanja makes the most out of these experiences and use this knowledge to provide informative articles through her blog. Tanja also submits guest posts to other websites to expand her reach and help more readers.
Moving to Wellington Florida?
Moving to Wellington Florida? If so Michelle Gibson has been specializing in residential real estate since 2001 throughout Wellington Florida and the surrounding area. Whether you're looking to buy, sell or rent she will guide you through the entire real estate transaction. If you're ready to put Michelle's knowledge and expertise to work for you call or e-mail her today. Areas of service include Wellington, Lake Worth, Royal Palm Beach, Boynton Beach, West Palm Beach, Loxahatchee, Greenacres, and more.
Importance Of Having A Moving Checklist Before Transferring Homes