Making Relocating Easier and Less Stressful | 6 Helpful Tips
While moving or relocating is something we look forward to, it can also be quite stressful. Gathering the items you need the most and labeling them can take longer than most of us think. Relocation can be even more tedious because you also have to consider shifting larger items, such as your car, for example.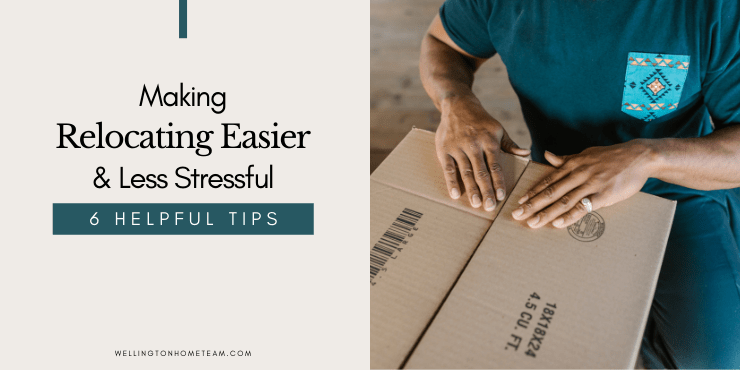 While there are several car shipping companies to make this task easier on you, it will take a while to research and find the right company that fits your needs. Most moving companies also offer car shipping services, though it is recommended to conduct your own research among multiple providers to get the best rates. But even this could include stress, depending on the type of deadline you've set. 
Here are some tips to help you plan for making relocating easier without any stress:
Begin With Smaller Tasks
Relocating to a new place involves packing a lot of your things, both big and small. While it's natural to be intimidated during the process, beginning with smaller tasks can do wonders for your stress levels. It also helps to set deadlines so that you know each time you've reached a milestone with your packing. 
Accept That You May Incur Some Stress Along the Way
This may seem strange, but accepting early on that relocating is likely to cause some stress will help you prepare better. It's impossible not to go through stress when you're basically shifting your life to another home, but there are ways to make it better. You should also think about other times in your life when you've overcome a significant obstacle. This will help you understand that this task is well within your control and completely achievable. 
If you are getting ready to move you won't want to miss these 6 helpful tips that are sure to make relocating easier and a lot less stressful. #realestate #moving
Plan Ahead
Lack of preparation and planning can be detrimental to your moving plans. For instance, you will have to make sure all the boxes are packed before the movers arrive. Making reservations in this area could lead to delays and, in some cases, even extend your budget, thus leading to more stress. 
If you have a one-bedroom or studio apartment, leave aside at least two days for packing up your belongings. In the case of a two-bedroom apartment, you may need around four days to make sure everything is packed. Keep aside more days for larger homes. If you finish your packing early, you get additional time that you can utilize elsewhere.
Hire a Professional Moving Company
This is one of the more obvious ways to alleviate stress while relocating, but having movers do all the heavy lifting for you is one of the easier ways to relocate. It's also important to make changes to your budget if you're moving more items than initially planned. 
Finding the right moving company is also challenging simply due to the number of companies available today. So the task of picking the right company is also crucial, though it could take you a while to research the long list of providers. Seek quotes from three to four moving companies in your area, and compare them to find your match. Two important factors to consider when picking a moving company are pricing and the time required to reach your new destination.
Make Sure You're Getting Enough Sleep
Even if the relocation is months away, it's hard not to think about it all the time. It's such a monumental decision in our lives and can understandably lead to sleepless nights. The last thing you need amid a stressful relocation is sleep deprivation. So getting enough sleep will make relocating easier.
Stick to a routine each night that allows you to sleep at a specific time, and ensure that your body and mind get at least eight hours of sleep. Your stress levels could diminish significantly only with a simple sleep routine. In addition to physical exhaustion, moving can also wreak havoc on our minds. So getting adequate sleep, especially before moving, is absolutely crucial. It can also help to read a book while you're in bed. 
Keep Yourself Organized
Most of the problems and concerns involved during the relocation process can be solved by simply keeping your things organized. If you know where all your items are, you will spend less time looking for them. This, in turn, allows you to worry less since all your items are within reach. Labeling is also key to staying organized, as you may have to identify the right box from a bunch scattered on your living room or bedroom floor. Also keep aside all the documents you will need, including lease documents for your new home, the movers' contract, and so on. 
Final Thoughts
Moving is supposed to be stressful. So knowing what it entails and learning how you can reduce it is important. Take small, infrequent breaks between packing and labeling to clear your mind. If it's getting too stressful for you, take a moment for yourself and just breathe. As with all big tasks in our lives, this will also reach its conclusion, and you can finally begin focusing on the things you can do in your new location. By doing so you'll make relocating easier.
Please consider spreading the word and sharing; Making Relocating Easier and Less Stressful | 6 Helpful Tips
If you are getting ready to move you won't want to miss these 6 helpful tips that are sure to make relocating easier and a lot less stressful. #realestate #moving
About the Author
Top Wellington Realtor, Michelle Gibson, wrote: "Making Relocating Easier and Less Stressful | 6 Helpful Tips"
Michelle has been specializing in residential real estate since 2001 throughout Wellington Florida and the surrounding area. Whether you're looking to buy, sell or rent she will guide you through the entire real estate transaction. If you're ready to put Michelle's knowledge and expertise to work for you call or e-mail her today.
Areas of service include Wellington, Lake Worth, Royal Palm Beach, Boynton Beach, West Palm Beach, Loxahatchee, Greenacres, and more.
Making Relocating Easier and Less Stressful | 6 Helpful Tips