Moving Cross Country? 5 Tips for Transporting Your Vehicle
Moving across the country can be stressful. Tasks like sorting through your belongings, packing, and cleaning can all feel overwhelming, especially when you're doing them alone. Altering your living situation isn't exactly the easiest change to adapt to, either. So, when you add the responsibility of figuring out a way to ship a car to your to-do list, anxiety and pressure are often the results.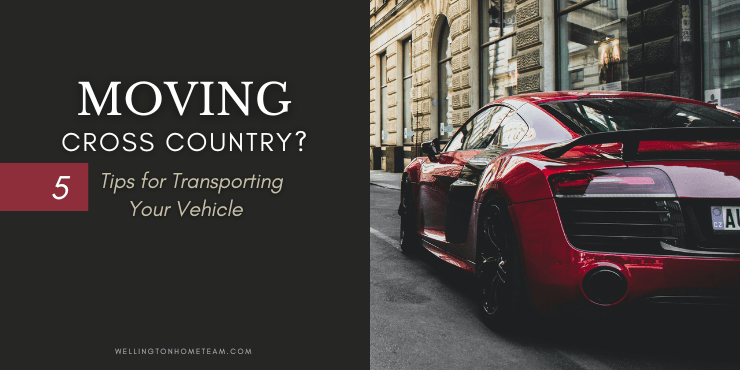 Fortunately, there are ways for you to easily transport your car to wherever it is you're relocating. 
Auto shipping companies offer services specifically designed to make transporting your car as easy and secure as possible. They offer several benefits, such as freeing up more space in your schedule, protecting your vehicle from possible damage, and saving you money. If this is your first time shipping a car cross-country and you aren't exactly sure how to proceed, you've come to the right place for answers. 
Here's everything you need to know about transporting your vehicle safely and securely when moving:
1. Find the Right Auto Shipping Company
Auto shippers specialize in various shipping methods. You need to find the one that suits your preferences and situation best. When evaluating auto shippers, focus on uncovering the following details: 
Company Experience
See if the car transport service you're eyeing has experience transporting vehicles like yours. Additionally, check if they've tried shipping vehicles to your specific location. Experienced car shippers ensure a smooth transportation process for customers. So, always double-check a company's customer history to see if they fit the bill because there are plenty of auto transport companies to avoid.
Shipping Rates
The best auto shippers offer competitive rates to clients. Car shipping isn't cheap; nevertheless, it shouldn't cost more than a few thousand dollars. Alternatively, beware of providers that offer unbelievably cheap rates. Remember: If it seems too good to be true, it probably is. 
Professionalism
Professional car shipping companies work with only the best people in the industry. Run a background check on the people handling your job order. Make sure they have all the necessary paperwork for handling your order.
2. Prepare Transportation Documents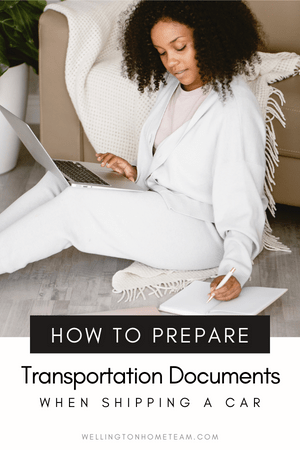 Most car shipping companies will ask you to provide several documents before they accept your business. The paperwork will vary depending on the provider. But to give you an idea, here's a list of documents that are generally required: 
Vehicle registration and title. (Proves that you are the true and rightful owner of the car being shipped.)

IDs. (Acceptable IDs include passports, driver's licenses, and social security cards.)

Auto insurance. (While most auto shippers have cargo insurance, some companies may still want your insurance information for documentation purposes.)
Note: If you don't plan on receiving your vehicle at the delivery location, make sure to prepare an "absent owner authorization letter." Give this to whoever is receiving your vehicle on the other end and have them present it to the delivery personnel upon arrival.
If you are moving across the country and plan on transporting your vehicle here is a free how-to guide that contains 5 helpful tips. #realestate #moving Click to Tweet
3. Inspect for Pre-Existing Damages
Inspecting your vehicle for pre-existing damages before shipping ensures that you know the current condition of your car. In case of accidents and damages, you can still contact your insurance company and ask for assistance. To perform a proper car inspection, here's what you should do: 
Step 1: Make sure your car is clean by giving it a good wash or by dropping by the car wash. 
Step 2: Survey your car for chips, dents, or scratches. If you notice any cosmetic damages, take note of them immediately. 
Step 3: Take up-close pictures of your car using various angles and distances. Make sure to include a date stamp on each one. 
Step 4: Create copies of each picture and store them in a secure folder or thumb drive.
4. Remove Personal Belongings
Avoid leaving personal items in your car to prevent theft and damages. Remove everything you have stored in the car trunk. And whatever paperwork, snack, or keepsake you've stored in your glove compartment, now is the time to remove them too. 
A shipping company's cargo insurance only covers damages that affect your vehicle, not the items inside it. In case of an accident, you will have to pay for the damages and replacement of your personal belongings.
5. Check Tires and Fluids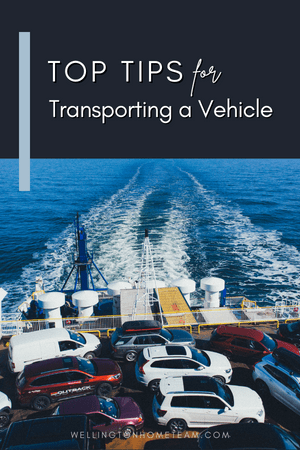 Your car must be in great working condition before shipping. Although it won't be driven much during transportation, it will still need to run for loading and unloading purposes. If you haven't done a maintenance check on your car lately, now's the time to do it. 
Perform the following steps before shipping: 
Check car tires for cracks, tears, or holes. 

Check the brake, washer, coolants, oil, power steering, and other fluids. Refill as necessary to ensure each factor is at a proper level. 

Fill up the gas tank to about ¼ or ½ full. This reduces car weight and ensures a smooth-running condition.
Final Thoughts
Transporting your vehicle to another state can be a long and tricky process. But with guidance and the help of the right shipping company with transporting your vehicle, you should have a pleasant and smooth auto shipping experience.
Please consider spreading the word and sharing; Moving Cross County? 5 Tips for Transporting Your Vehicle
If you are moving across the country and plan on transporting your vehicle here is a free how-to guide that contains 5 helpful tips. #realestate #moving
About the Author
Top Wellington Realtor, Michelle Gibson, wrote: "Moving Cross County? 5 Tips for Transporting Your Vehicle"
Michelle has been specializing in residential real estate since 2001 throughout Wellington Florida and the surrounding area. Whether you're looking to buy, sell or rent she will guide you through the entire real estate transaction. If you're ready to put Michelle's knowledge and expertise to work for you call or e-mail her today.
Areas of service include Wellington, Lake Worth, Royal Palm Beach, Boynton Beach, West Palm Beach, Loxahatchee, Greenacres, and more.
Moving Cross County? 5 Tips for Transporting Your Vehicle