10 Best Gifts for Housewarming Parties | Stand Out in Style
When it comes to housewarming parties, finding the perfect gift that combines thoughtfulness and utility can be a challenge. Whether you're celebrating a loved one's new home, attending a neighbor's warm welcome, or showing support to friends in their relocation, the right housewarming gift can make the occasion truly special.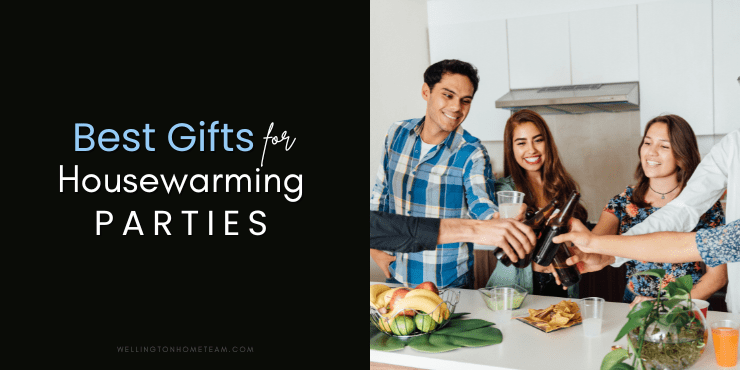 In this guide, I've curated a list of the eight best gifts for housewarming parties, designed to help you stand out in the crowd and bring joy and practicality to the new homeowners' lives. From traditional favorites to unique and innovative ideas, these gifts cater to a range of tastes and are budget-friendly, ensuring your gift is both memorable and cherished but won't break the bank. Let's take a closer look at the best gifts for housewarming parties.
1. Personalized Items
Personalized gifts add a unique and sentimental touch to any home. Consider items such as customized welcome mats, engraved cutting boards, or monogrammed towels. These gifts not only serve a functional purpose but also show that you've put thought and effort into the present.
2. House Plants
House plants are an excellent choice for housewarming gifts. They not only bring life and vitality to a new space but also help purify the air and create a calming atmosphere. Low-maintenance plants like succulents or snake plants are perfect for homeowners with varying degrees of green thumbs.
3. Essential Oil Diffuser
A diffuser is a beautiful addition to any home. It's especially great for pet owners, as it's a safe and stylish alternative to toxic candles and air fresheners. An automatic diffuser is the easiest to use – just add water with a few drops of essential oils, and it does the rest.
Your loved one can enjoy different scents, like lemon for a fresh feeling or lavender or wild orange for relaxation, depending on their mood. A diffuser is a must-have, and even if your friend already has one, getting them a second for another room in the house is a great idea.
4. Kitchen Essentials
A well-stocked kitchen is essential for any homeowner. Consider gifting high-quality kitchen essentials like a stylish set of knives, a cast-iron skillet, or glass storage containers. These items are both practical and aesthetically pleasing, making them perfect for a new kitchen.
5. Art and Wall Decor
Art and wall decor can add a personal touch to a new home. Consider gifting a beautiful painting, a set of framed prints, or decorative wall hangings that complement the homeowners' style and the home's interior design. It's a thoughtful way to help them make their space feel uniquely theirs.
10 Best Gifts for Housewarming | Explore our curated list of the best gifts for housewarming parties, guaranteed to bring joy and make a lasting impression. #housewarminggifts #bestgifts
6. Tool Set
A basic tool set is an essential item for new homeowners. Even if they aren't particularly handy, having a few tools on hand can be a lifesaver when small repairs or home improvement projects arise. Opt for a versatile set that includes a hammer, screwdrivers, pliers, and a tape measure.
7. Cookbooks
For homeowners who love to cook, a cookbook can be an excellent housewarming gift. Choose a cookbook that matches their culinary interests, whether it's a collection of quick weeknight recipes, gourmet cuisine, or international dishes. A cookbook can inspire them to make delicious meals in their new kitchen.
8. Board Games & Entertainment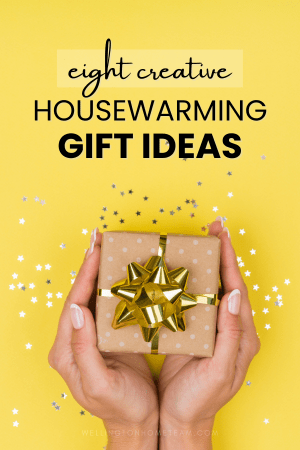 Housewarming gifts that provide entertainment and opportunities for socializing can be a big hit. Board games, card games, or puzzles are great choices to add to any game room or collection. They encourage the homeowners to have fun and create memories with family and friends in their new space. Here are 8 popular board games:
Chess
Catan
Ticket to Ride
Scrabble
Risk
Codenames
Scythe
Betrayal at House on the Hill
9. Subscription Services
Consider gifting subscription services that can enhance the homeowners' daily life. This could include a streaming service like Netflix or a meal kit delivery service, making their evenings more enjoyable and stress-free.
10. Gift Cards
When in doubt, a gift card to a home improvement store, a local restaurant, or a home decor shop is a safe bet. This allows the homeowners to choose something they genuinely need or want for their new space.
Final Thoughts
Giving a housewarming gift to new homeowners is a wonderful way to show your support and celebrate this significant life event. The best housewarming gifts are those that are thoughtful, practical, and tailored to the recipient's tastes and needs. Whether it's personalized items, kitchen essentials, or art and decor, your gift can help transform a new house into a warm and welcoming home. Consider the homeowners' personalities, preferences, and lifestyle when selecting the perfect housewarming present, and you'll be sure to make a lasting and positive impression on their new chapter in life.
Please consider spreading the word and sharing; 10 Best Gifts for Housewarming Parties | Stand Out in Style
10 Best Gifts for Housewarming | Explore our curated list of the best gifts for housewarming parties, guaranteed to bring joy and make a lasting impression. #housewarminggifts #bestgifts
About the Author
Top Wellington Realtor, Michelle Gibson, wrote: "10 Best Gifts for Housewarming Parties | Stand Out in Style"
Michelle has been specializing in residential real estate since 2001 throughout Wellington Florida and the surrounding area. Whether you're looking to buy, sell, or rent she will guide you through the entire real estate transaction. If you're ready to put Michelle's knowledge and expertise to work for you call or e-mail her today.
Areas of service include Wellington, Lake Worth, Royal Palm Beach, Boynton Beach, West Palm Beach, Loxahatchee, Greenacres, and more.
10 Best Gifts for Housewarming Parties | Stand Out in Style