During the home buying or selling process, you may have heard about CMAs and home appraisals. Both of them give an assessment of the value of the home, but when are they used and how do they differ? Let's take a look at this important part of a real estate transaction.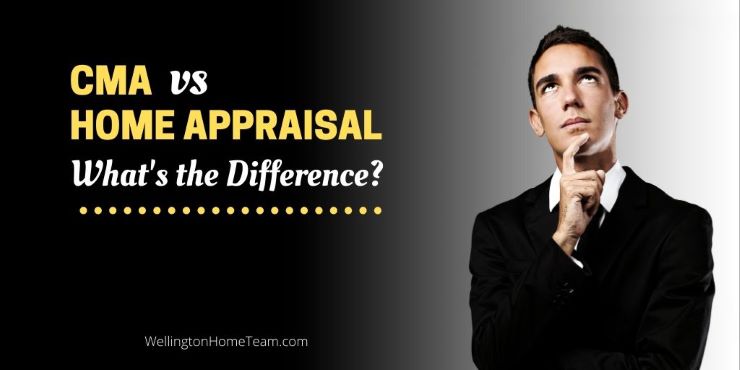 What is Real Estate CMA?
CMA stands for comparative market analysis. It is carried out by a real estate agent to determine what the home is worth. This usually takes place when you want to sell your home or are looking to buy one.
The CMA can then be used to form a list price when you're ready to sell your home. It can also be a guide to determine how much to offer if you're buying a home. However, it shouldn't be seen as a definitive guide to the value of the property. Instead, it should be used as a reference to help decide how much to list your property for or what to offer.
How is a CMA Created?
The real estate agent will use sales data, along with their experience of the current real estate market conditions. They will then compare the subject property to others in the neighborhood that are the most comparable. Homes which are a similar type, size, age, number of bedrooms, number of bathrooms, lot location as well as condition.
Once they identify similar properties that have recently sold they will then analyze additional details, including:
How long ago the property was sold
The length of time a home was on the market
Homes currently listed for sale
Home currently pending
Expired listings, homes that did not sell
These factors will be compared to the property, and an assessment made to find a more accurate home value. Most real estate agents will make adjustments, much like an appraiser would. Add value for superior features and deduct value for inferior features when comparing the subject property to recent sales.
CMA vs Home Appraisal What's the Difference?
What is a Home Appraisal?
A home appraisal is intended to be an unbiased assessment of the value of a home. It is carried out by a professional appraiser instead of a real estate agent. The appraiser will be operating under the Uniform Standards of Professional Appraisal Practices which hold them to strong industry guidelines. Home appraisers must be licensed or certified in order to perform appraisals for federally regulated lenders. Some states require appraisers to be licensed to perform appraisals for others too.
How Does a Home Appraisal Work?
An appraiser will use many of the same methods that agents use during their competitive market analysis. Where the appraiser goes further, is in visiting the property to visually inspect the interior and exterior of the home. They will assess any problems they find and factor this into their valuation.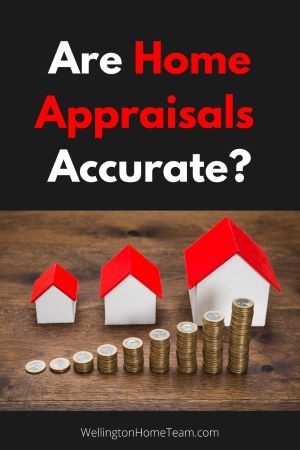 Normally they will write a report on the property. This can include photos of the front and back of the home as well as sales data so that it can more easily be compared to other houses. Publicly available land and tax records can also be used to give a more accurate picture of the fair market value.
Appraisals are normally ordered by lenders to make sure they aren't lending more money than the property is worth. They don't want to have the borrower default on the loan and then find out that they can't recover the amount lent. It's not uncommon for a homeowner to order a home appraisal if they're thinking about selling.
Now, home appraisals are considered an "art", not a "science." This means there are no set adjustments for a particular area or type of property. This also means no two appraisals will be alike, even if two appraisers appraise the same property the value won't be the same. This is where it can get pretty tricky in the home selling or buying process. There could be comparables that support the contracted sales price of a home. However, an appraiser may use comparables that don't support the contract price therefore the home will not appraise.
How Do They Differ?
The big difference between the two methods of getting a property's value lies in how accurate they should be. The home appraisal is carried out by a professional who is only focused on this stage of real estate transactions. This should mean that they will give a better valuation and this is the reason why they are used by lenders.
The CMA is carried out by an agent, also a professional, but may not be quite as unbiased. If the agent is trying to list or sell a property they may provide a skewed CMA to support a certain number. This happens often when an agent is competing for a listing. They prepare a CMA that shows an inflated list price, in an effort to get the seller to list with them when in reality the home won't sell for that much. On the flip side, an agent may produce a CMA that undervalues the home in order to sell it quickly.
If you're buying a home and need to obtain financing an appraisal will need to be carried out. Once complete the lender will provide a copy, if requested.  If you aren't getting a mortgage, a CMA may be good enough.
Final Thoughts
Home appraisals and CMA's aren't bulletproof. While they're both a good indication of what a property is worth and may ultimately sell for, the true value of a home is what a buyer is willing to pay. Now, if the buyer is obtaining financing it must appraise, but even if it doesn't they may still be able to move forward with the purchase.
Sometimes there are homes that should easily appraise and don't. While other times there are homes that don't have a single supportive comparable but appraise without an issue. It all boils down to what comparables are used and what adjustments are made.
Please consider spreading the word and sharing; CMA vs Home Appraisal: What's the Difference?
Additional Home Buying Resources
Why are final walkthroughs so important? There are countless reasons why a buyer needs to do a walk through prior to closing on their new home. The main reason is to ensure it's in the same condition as when a buyer submitted their offer. What was supposed to stay is still in the house and what is supposed to be removed has been removed.
Home inspections are part of the home buying and selling process. Knowing what to expect during and after a home inspection is key, regardless if you are the seller or buyer. Much like appraisals, home inspections are a key part of a real estate transaction and can easily blow a transaction up.
Should you get a mortgage through a bank or mortgage broker? This is a popular question, especially for first time home buyers and one that needs to be explored. Most mortgages are for 15-30 years, so obtaining the best terms is imperative otherwise money can be lost.
About the Author
Top Wellington Realtor, Michelle Gibson, wrote: "CMA vs Home Appraisal: What's the Difference?"
Michelle has been specializing in residential real estate since 2001 throughout Wellington Florida and the surrounding area. Whether you're looking to buy, sell or rent she will guide you through the entire real estate transaction. If you're ready to put Michelle's knowledge and expertise to work for you call or e-mail her today.
Areas of service include Wellington, Lake Worth, Royal Palm Beach, Boynton Beach, West Palm Beach, Loxahatchee, Greenacres and more.