Finding a great service provider in Wellington Florida can often times be difficult, so when I work with a company that provides outstanding service I love sharing my experience and will confidently refer them to my clients, family and friends.
One of those service providers I loved referring was Floor Grout Solutions USA Inc. Over the years the owner of Floor Grout Solutions USA Inc., Eduardo, has done a great job cleaning my grout and installing baseboards for me. However at the time of these services he worked for another company, so when I wanted my grout cleaned again and additional molding installed my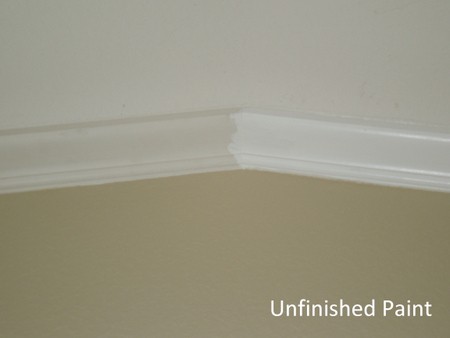 first call was to Floor Grout Solutions USA Inc., not the other company because I assumed now that Eduardo owned his own company the service and work would be just as good if not better.
Unfortunately I was very wrong and while I typically don't write negative reviews I have referred Floor Grout Solutions USA Inc. in West Palm Beach Florida to countless people, so I wanted to share my last experience with them and why I will no longer be referring Floor Grout Solutions USA Inc.
Last year we hired Floor Grout Solutions USA Inc. to clean our tile grout and add additional moldings. While I wasn't receiving a discount and could have possibly saved money by contacting another company I trusted Eduardo with Floor Grout Solutions USA Inc. and was confident he would do another great job.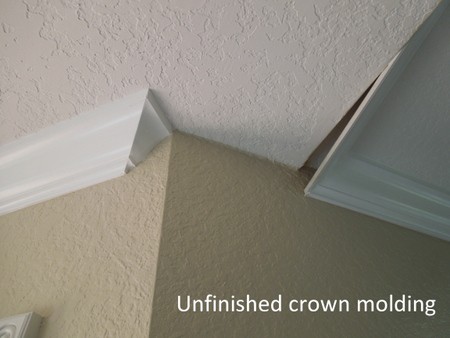 After signing a contract we decided the molding would be done first and then the grout would be cleaned. Since we have dogs I coordinated my work schedule to make sure I would be home for the two days.
Day one a crew showed up late, worked for a while and then suddenly left. They ended up coming back, worked for a while and said they would be back the next morning as scheduled.
Day two nobody showed up, called or returned my calls.
Day three I received a call from Eduardo, he was at my guard gate with his crew. He explained the previous crew were not able to install the moldings, so he had to bring in another crew. I already had appointments scheduled and let him know I wouldn't be home. He assured me he would be there the entire time and my dogs would be safe. I was unsure after my experience the previous day, but understood the crew was ready to work and I trusted him, so I went to work as scheduled.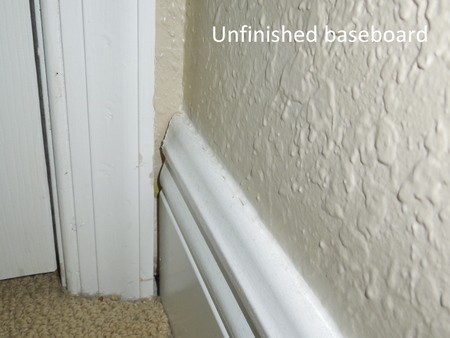 By the time I got home a lot of the molding was installed and another crew came in to caulk and paint. They asked if they could stay late to finish the job, I agreed and that's when I made my first mistake. Eduardo was leaving with the molding installers and asked if I could pay for the molding. Since everything was shaping up to be finished I foolishly paid the entire amount due. Eduardo came back later that evening, I pointed out an area that wasn't correct and he assured me he'd fix it, that was the last time I saw Eduardo.
So fast forward 5 months later and I'm left with unfinished molding, unpainted areas and a nice scratch down the side of my custom leather sectional that I'm assuming happened when they were moving ladders. My tile floors and grout never got cleaned either.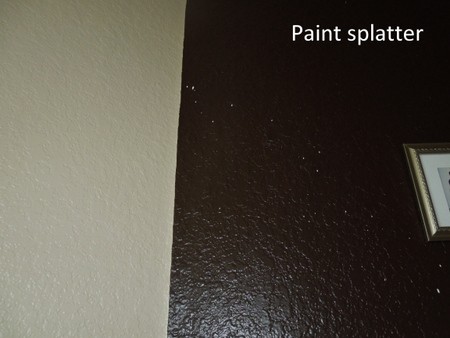 My husband tried reaching Eduardo a few times and then life got busy, but having to look at the unfinished job daily I wanted it finished.
Plus, we had a contract so I was hesitant to bring another crew in. I e-mailed Eduardo to no avail and then tried texting him again to see if he was going to finish the molding job and clean my floor grout as agreed.
He quickly responded letting me know he "lost a lot of money" doing my crown molding. Since he didn't answer my question I asked again, this time he responded that he put money from his own pocket and he couldn't spend more money, time or gas on my job.
That was the last I heard from Eduardo with Floor Grout Solutions Inc. USA.
While Floor Grout Solutions Inc. USA in West Palm Beach Florida may provide outstanding service to other customers as you can see that's not the experience I had, so unfortunately I will no longer be able to refer Floor Grout Solutions Inc. USA in West Palm Beach to anyone looking to have their grout cleaned or moldings installed.
Summary
Reviewer
Michelle Gibson | Wellington REALTOR
Review Date
Reviewed Item
Floor Grout Solutions USA Inc in West Palm Beach Florida | Grout Cleaning & Molding Installation
Author Rating