How to Win in a Multiple Offer Situation in 2021
If you are looking to buy a home in 2021 odds are you're going to be up against multiple offers no matter where you live. While some price points may not have a lot of competition the lower price points certainly will. Some sellers are receiving 10, 20, 30+ offers within hours of putting their home on the market.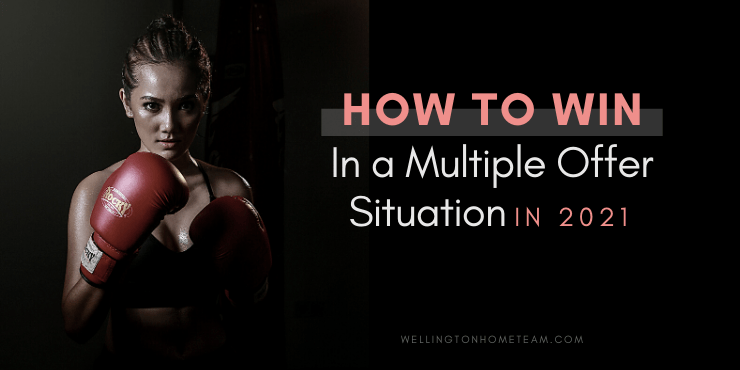 So if you're on the hunt for your forever home in 2021 you need to do everything in your power to stand out to the seller. How can you do this and win in a multiple offer situation? Check out these helpful tips from a listing agent who deals with multiple offer situations regularly and what ultimately won the sellers over.
7 Tips for Winning in a Multiple Offer Situation
How to submit a winning offer use to be pretty simple. Top tips included the buyer being pre-approved for a mortgage prior to looking at homes, putting their best foot forward with a fair offer price, a solid escrow deposit, and short contingency periods. But those simple tips are no longer enough. A buyer being pre-approved ahead of time is required and 10 other buyers are most likely writing a "solid" offer too. So it's imperative to stand out if you plan on buying a home in 2021 and here are 7 tips for winning in a multiple offer situation.
View the Property Immediately
A lot of homes are flying off the market within hours of being listed. So it's important you view new listings as soon as possible because that's what your competition is doing. They aren't waiting until the weekend or a time that's convenient for them. Motivated buyers will drop what they're doing and see the property ASAP.
If your real estate agent isn't available to show you a new listing immediately due to their schedule they need to make arrangements for another agent to show you. At no point should you be the one calling other agents trying to find one to let you in. If you do you really need to consider finding another agent who is committed to your home purchase. With that being said you need to be committed to one agent otherwise you will continue spinning your wheels.
See the Property In Person
There are a lot of buyers who are tired of looking at properties, tired of submitting offers, and tired of losing out to other buyers. So their solution is to submit an offer site unseen and if the seller accepts their offer then they'll look at the property to see if it works for them. This is a horrible strategy. Sellers want to know you have a vested interest in their property, looked at it, and fell in love. They don't want to wonder if you are going to back out of the purchase once you view the property.
Now, if you're purchasing a property site unseen you won't be able to see the property in person, but your agent can, and with technology, you can view it with them.
If you are looking to buy a home in 2021 odds are you'll find yourself in a multiple offer situation and here are 7 tips to get your offer accepted. #multipleoffers #homebuying
Don't Wait to Submit an Offer
Sellers who anticipate multiple offers will have a deadline for buyers to submit their "highest and best" offer. When these types of deadlines are set forth some buyers will hold off on viewing the property or submitting an offer right away because they have time. This too is a big mistake in a multiple offer situation.
Sure, the seller said they'd wait but it doesn't mean they will. It's not uncommon for sellers to receive an offer they can't pass up, so they accept it on the spot regardless of the deadline. This is one of the many reasons why it's important to submit an offer right away if you're interested in a property. Once again sellers are looking for motivated buyers who love their home.
Submit Your Highest and Best Offer
If multiple offers are commonplace in your price range you need to submit your highest and best offer from the start. Never assume or expect the seller to counter your "starting" offer because they won't. A majority of sellers have so many strong offers to choose from there is no need for them to counter your starting offer. Instead, they'll move your offer to the bottom of the pile or reject it.

Therefore, you need to submit your highest and best terms out the gate. Not just the highest price, the strongest terms as well. This means the highest escrow, minimal contingencies, shortest contingency periods, and a close date that works for the seller. Know how quickly your lender can have the appraisal completed and provide loan commitment. Also, connect with a home inspector ahead of time and find out what their schedule usually looks like. Can they do an inspection in 3 days, 5, days, 10 days?
When a seller has multiple offers in hand their decision can easily come down to days. So it's important to know your timeframes ahead of time. You never want to underestimate or overestimate contingency periods.
Work with an Aggressive Agent
Working with an agent who is aggressive and has great communication skills can get you one step closer to your dream home. I have noticed agents who flat out ask "what do my client need to do to get this house?" are oftentimes the agents who win in a multiple offer situation.
There is nothing wrong with trying to find out what terms a seller is looking for. Worst-case scenario the listing agent ignores the question and you're in the same boat you started in. However, there are sellers who will say I want at least $20,000 in escrow, a 5 day inspection period, a 14-day loan commitment, and close in 30 days. If you're able to meet these terms you could be one step closer to winning in a multiple offer situation. Remember the answer is always no if you don't ask!
If you are looking to buy a home in 2021 odds are you'll find yourself in a multiple offer situation and here are 7 tips to get your offer accepted. #multipleoffers #homebuying
Be Available and Proactive
When buying a home in 2021 act like your spouse or best friend is 9 months pregnant, be available and prepared day or night. Be available to look at new listings immediately. Be available and proactive with submitting an offer. Be available to answer your phone in case the seller has a question about your offer or wants to know if you can make a change. Be ready and available to sign or update documents. Once again sellers and listing agents like working with motivated buyers and buyers agents.
Have Your Lender Call the Listing Agent
Due to the historic low-interest rates, countless buyers are obtaining financing, even if they have the cash, which means a loan officer will be involved in your transaction. This in turn adds one more variable to whether or not your offer will be accepted. Believe it or not, the lender you've selected can be a deciding factor for sellers.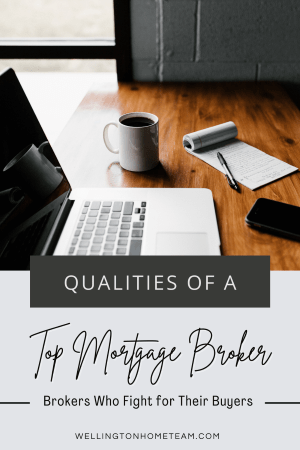 While some listing agents will contact your lender others will base their decision on your pre-approval letter. Either way, have your lender call the listing agent directly, this can go along way in a multiple offer situation. It shows your lender is pro-active, they can instill confidence in the listing agent about your qualifications and answer any questions they may have.
In addition to having a proactive lender sometimes who the lender is and where they're located will matter to the seller as well. When a seller has two similar offers in hand, one buyer is using their agent's preferred local lender and the other is using Quicken Loans a majority of the time they will move forward with the buyer using the local lender.
Final Thoughts
If you are looking to buy a home in 2021 you need to be competitive and aggressive! If you are just entering the real estate market you will quickly find out what you're up against. And if you're one of the many frustrated buyers who's been actively looking and submitting offers, but keep losing out taking these steps will definitely increase your chances of having your offer accepted. In addition to taking these steps, it's important to work with the best of the best when it comes to a real estate agent and lender.
Please consider spreading the word and sharing; How to Win in a Multiple Offer Situation in 2021
If you are looking to buy a home in 2021 odds are you'll find yourself in a multiple offer situation and here are 7 tips to get your offer accepted. #multipleoffers #homebuying
About the Author
Top Wellington Realtor, Michelle Gibson, wrote: "How To Remove the Smell of Cigarette Smoke | 10 Simple Ways"
Michelle has been specializing in residential real estate since 2001 throughout Wellington Florida and the surrounding area. Whether you're looking to buy, sell, or rent she will guide you through the entire real estate transaction. If you're ready to put Michelle's knowledge and expertise to work for you call or e-mail her today.
Areas of service include Wellington, Lake Worth, Royal Palm Beach, Boynton Beach, West Palm Beach, Loxahatchee, Greenacres, and more.
How to Win in a Multiple Offer Situation in 2021