How to Increase Your Credit Score to Buy a Home
Lenders are more cautious in who they approve for a mortgage these days. This makes things more difficult for some first-time buyers who often don't have the best credit scores anyway.
In the past, a lower credit score may have been acceptable, but it's becoming increasingly difficult to obtain a loan when you have problem credit. If you are trying to get on the property ladder, things are might be a little tougher, but there are ways to improve your chances.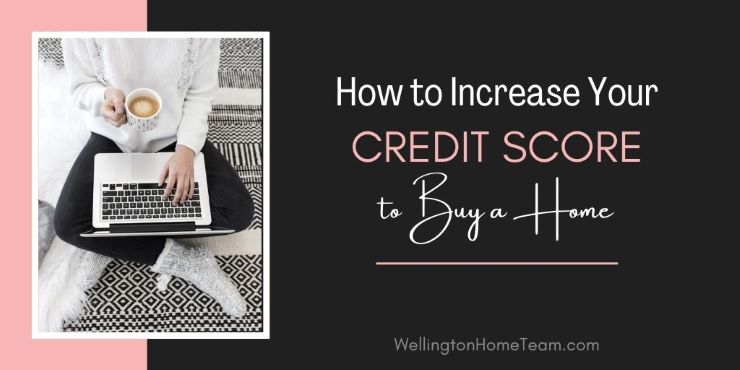 There are some things you can do to increase your credit score fast so that you can get the mortgage you need. Let's look at your options on how to increase credit score quickly.
Get Your Credit Report
The first step to improving your score is to check your report. You can get your credit report for free from sites like AnnualCreditReport.com, with information from the three main bureaus. You should check through the reports from Equifax, TransUnion, and Experian, looking for mistakes.
Errors left unchecked in your credit report could hurt your score. They could have the wrong address, debts that aren't yours, repeated entries, and more. If you find something that shouldn't be there, you need to inform the bureau that has it in their report. The bureaus don't necessarily carry the same information, but an error could be found on all of them.
They provide information about how to dispute a data entry on their websites. The process for doing this is going to be a little different for each bureau.
Credit Utilization
Your credit utilization ratio is the amount of credit you are currently using from your available limit. If you had a credit limit of $1,000 and a debt of $300, this would mean you have a credit utilization ratio of 30%. This applies across all of your credit cards and has a significant influence on your score.
It is advised to keep your ratio below 30%. If your ratio is high, it is harming your score. Paying off your debts to get the ratio down will improve your credit rating.
Balance Reporting
Credit card companies report your information to the bureaus once a month. If they do this when you have a high balance on your card, it will appear that you have high utilization even if you pay it off every month. While you may be being responsible with your credit limits, it won't look that way, and your credit score will take a hit.
To avoid this situation, pay down your credit card debt a couple of times a month or more, instead of just once. This should reduce the problem, boosting your credit score.
How to Increase Your Credit Score to Buy a Home
Credit Limits
Another way to improve your ratio is to increase your credit limit. Ask for an increase, and if they give it to you, your ratio will immediately be lower. It will have a limited effect if your card debt is high, however.
When asking for an increase in your credit, check to make sure they won't be carrying out a hard credit inquiry. A lot of hard inquiries on your credit report reduces your score.
Help from a Friend
You can use a friend or relative with great credit to boost your score quickly. If they were to allow you to become an authorized user of their credit card, it will help your score.
They don't even need to give you a card or their account number, but it will still benefit you. This only works as long as the owner of the account continues to maintain excellent control of their spending and payments. If they were to make a late payment, it will affect you negatively.
Your friend or relative should have a utilization ratio below 30%, have a perfect payment history, and have been using the card for at least a few years.
Opening and Closing Accounts
As we mentioned earlier, hard inquiries on your credit report with the bureaus reduces your score. If you try to open a new account for a credit card, loan, or other financial product, the company may contact one of the bureaus to check your report.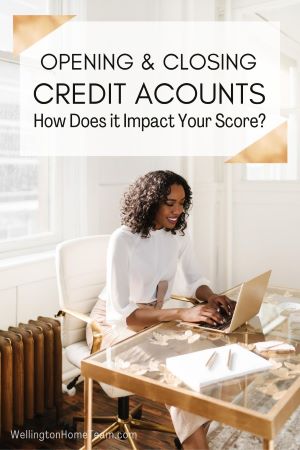 This is noted in the report, giving the date, company name, and reason for the inquiry. Too many hard inquiries will reduce your score, though it is less of a factor compared to other issues.
While an inquiry can be negative in the short term, the reason for pulling your credit report can have a beneficial effect over time. If the reason for the hard inquiry was for a loan, after a few months of paying the debt reliably, it can start to show you to be a responsible borrower. Lenders are looking for customers that are disciplined in paying their debts, so a good track record helps your case.
Opening an account just before you want to get a mortgage, or during the home-buying process, is a bad idea. Though you may be pre-approved, a hard inquiry before closing could wreck your loan approval.
Reducing Your Credit
Don't make the mistake of closing a credit card account. This will reduce the total amount of credit you have available, making your utilization ratio worse. If you are carrying debt on another account, this can have a disastrous effect on your score.
Becoming the Perfect Borrower
Contributing to more than a third of your credit score, your payment history is important to get right. If you do everything else suggested here, but then make late payments, you might not see any improvement in your score.
You have to make sure you pay your credit card bills on time. But not only that, you need to stay on top of all your bills. Expenses like utility bills and rent payments are included in this.
To help you stop missing payments, try setting up auto-pay facilities on your accounts. It might not turn around your credit rating immediately but will improve your situation by not making it worse.
How Quickly will my Credit Score Increase?
Some of the tips we've given will result in longer-term improvements, but others will have faster effects. It is very difficult to say when you can expect to see improvements to your score, however, whatever action you take. Because of this, you shouldn't leave it until the last minute before you want to apply for a mortgage to think about your credit rating.
Final Thoughts
There are many benefits to having excellent credit and one of them is being able to obtain the best possible loan. So if you plan on buying in the near future you'll want to make sure you start monitoring your credit and improve it when possible. By doing so you'll be able to get the lowest interest rate, which can easily save you thousands, if not tens of thousands over the course of the loan.
Please consider spreading the word and sharing; How to Increase Your Credit Score to Buy a Home
If you plan on buying a home one of the first things you'll want to do is increase your credit score and here's how to do it! #buying #creditscore
About the Author
Top Wellington Realtor, Michelle Gibson, wrote: "How to Increase Your Credit Score to Buy a Home"
Michelle has been specializing in residential real estate since 2001 throughout Wellington Florida and the surrounding area. Whether you're looking to buy, sell or rent she will guide you through the entire real estate transaction. If you're ready to put Michelle's knowledge and expertise to work for you call or e-mail her today.
Areas of service include Wellington, Lake Worth, Royal Palm Beach, Boynton Beach, West Palm Beach, Loxahatchee, Greenacres, and more.
How to Increase Your Credit Score to Buy a Home