What do Millennials Look for In A Home?
Millennials now make up the largest share of homebuyers, with many entering their 30s and getting ready to invest in a first home. Given their limited budgets, flexible work schedules, and tech-heavy lifestyles, their homebuying needs are vastly different from previous generations. Those born between 1980 and 2000 know exactly what they want: airy, minimalist spaces that incorporate elements of nature and their personal aesthetic. 
Marketing "must-have" features can help home sellers attract this dominant generation. Here are the top 11 features millennials want in a home.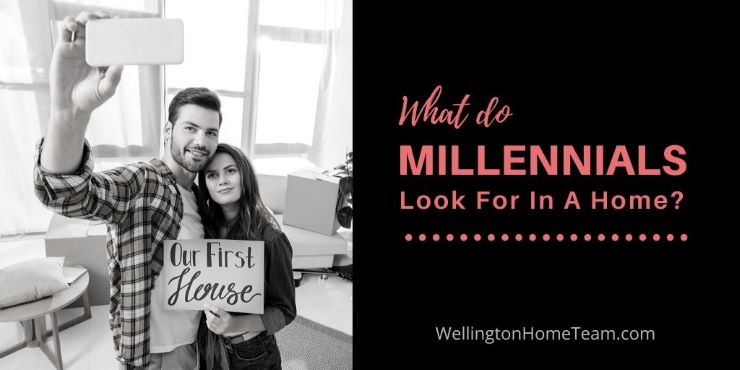 Top 11 Items Millennials Look for in a Home
Separate Laundry Room
The top feature millennials desire in a home is a separate laundry room. Young homebuyers want a place where they can tend to their laundry without it affecting other areas in their house. Laundry rooms on a home's main and upper floor are coveted, as are ones that incorporate a mudroom.
Smart Home Technology
Millennials grew up in a fast-paced world of tech, surrounded by desktop computers and gadgets, which is why the Internet is their go-to resource for researching listings. One survey found that 63% of millennials mostly used their smartphones to search for properties. 
With their hectic schedules and inherent fluency in technology, Gen Y sees value in houses with smart home tech, such as automatic lighting, Nest thermostats, home security, smart locks and video surveillance. They want to be able to remotely control their appliances, lighting, and heating and cooling systems from an app for streamlined, convenient living. 
Suburban Location
Young buyers are more selective about where they live than previous generations. The younger spectrum of the generation is just beginning their careers, while millennials in their 30s tend to have more buying power and need space for a family.
The suburbs are appealing to millennial homebuyers due to affordable housing prices and certain amenities. Proximity to work, public transportation and a central downtown is equally important. Millennials also prefer areas that have convenient access to good public school districts, well-kept parks, jogging trails, and shopping and entertainment. 
Open Concept
Gen Y is more socially inclined than previous generations. This generation enjoys entertaining, which is why open-concept spaces are in vogue. Unlike their predecessors, millennials like to cook together and build their social experiences around group activities. These types of interactions require flexible, open floor plans that incorporate the kitchen and dining room areas. 
Closed-off formal dining rooms were once a home necessity, but they do not have much charm for young people today. An open floor plan offers an airy appeal, and is a must-have for young buyers since it offers seamless entertaining for any event.
Outdoor Access
The environmentally friendly generation values access to green spaces. Today's young buyers seek a relaxing, outdoor oasis where they can decompress after a long workday and socialize with guests. One study found that 57% of millennials prefer living in the suburbs so they can have more access to larger backyards and public green areas. 
Functional outdoor spaces that include a kitchen, fire pit, patio, deck, pool, front porch or vegetable garden have vast appeal. An indoor/outdoor living space with a seating and dining area also allows homeowners to expand their square footage to include the outdoors. 
Strong Community
Millennials seek a strong sense of community in their daily lives, and place a priority on the neighborhood when searching for a home. Selling points that are likely to draw millennials include living areas with rooftop bars, outdoor dining options, monthly social events and coworking spaces for their flexible careers. 
Being near coffee shops, fitness facilities and yoga studios helps millennials feel like they belong to a community. Pet-friendly and golf course communities are also favored by young homebuyers. In fact, one survey found that 33% of millennials were influenced by their pets — not children or marriage — when purchasing their first home. 
Storage Solutions
Young homebuyers seek ample storage when house hunting. Storage can come in many forms, such as a walk-in pantry, linen closet, sizable garage and walk-in closet. Having plenty of built-in storage makes it easier for millennials to keep their homes clutter-free and embrace a simpler lifestyle. Storage solutions also can make a home seem more spacious and refined.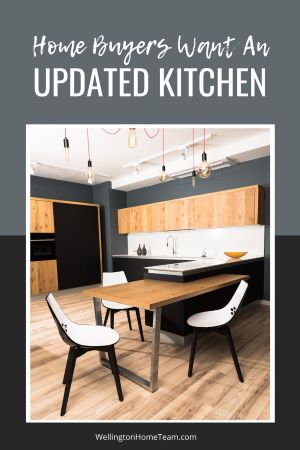 Updated Kitchen
These days, the kitchen is not just for cooking purposes — Gen Y homeowners are using the space to entertain. They desire a modern, expansive kitchen that flows into the living room. Essential items millennial buyers favor in kitchens include: 
Farmhouse sinks 

Stainless steel appliances

Sub-zero refrigerators

Recessed lighting

Built-in microwaves and wine coolers

Central islands with a sink or range
Home Office Space
Just as Gen Y is transforming the home market, it is also changing the workplace. Many millennials have careers where they can work from the comfort of their home. Prospective homebuyers seek a dedicated space where they can work and take conference calls during the day. Home sellers can showcase a dwelling's live/work versatility by highlighting flexible spaces that can be converted into an office. 
Revamped Bathroom
Since most millennial homebuyers are often buying a house on a budget, a dwelling with outdated bathrooms can be a major turnoff. Young buyers are looking for comfort in a bathroom, with trendy features such as:
High-tech showerheads

Vanities with two sinks

A shower and tub in the master bath
Low Maintenance
Most millennials' savings go toward a down payment and furniture, leaving little money left for updates. Young homebuyers want to avoid spending time and money on renovations, which is why turn-key homes with manageable square footage are more favored than fixer-uppers. 
Home sellers can effectively target the millennial market by showcasing low-maintenance features, such as granite countertops, hardwood floors, and modern light fixtures. 
Millennial homebuyers will continue to play a large role in the real estate market. Adapting to their perception of homeownership can bring greater success in captivating their interest. To learn more about what millennials are seeking in a home, take a look at the accompanying infographic. 
Looking to Buy a Home in South Florida?
If you're looking to buy a home in South Florida top Wellington Realtor, Michelle Gibson, will be able to walk you through the entire process from start to finish. She has been specializing in residential real estate since 2001 throughout Wellington Florida and the surrounding area. Areas of service include Wellington, Lake Worth, Royal Palm Beach, Boynton Beach, West Palm Beach, Loxahatchee, Greenacres, and more.
About the Author:
Eric Krattenstein's extensive marketing experience began at a boutique marketing agency where he developed dozens of successful innovative marketing strategies for brands ranging from startups to Fortune 500s. Prior to joining Asset Based Lending in 2016, Krattenstein served as U.S. Chief Marketing Officer for a European enterprise software company where he spearheaded the company's expansion into the United States and Canadian markets. In his current role as Chief Marketing Officer, Krattenstein leads Asset Based Lending's Sales and Marketing team that helps upward of 40 to 50 real estate investors close hard money loans each month.
What do Millennials Look for In A Home?