3 Mistakes Landlords Make When Accepting a Tenant
Renting your home isn't always easy and there are a lot of mistakes landlords can make especially when it comes to accepting a tenant. Now, finding a tenant may be easy especially if your home is located in a desirable area, in great condition, and at an affordable price. However, finding a qualified tenant may be extremely difficult. That is IF you do a thorough screening, which not all landlords do. Below are 3 mistakes landlords make when accepting a new tenant.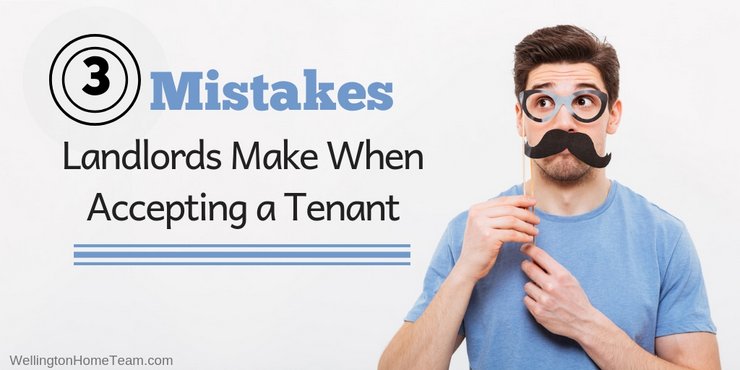 1. No Verification
One of the biggest mistakes landlords make is accepting a tenant without doing a thorough rental screening before accepting them. While it's unlikely a landlord will meet a tenant and accept them on the spot. Especially without pulling their credit, criminal record, eviction record, or verifying their employment/income.
However, I have encountered landlords who think the best of everyone and don't always feel it's necessary to jump through hoops to thoroughly screen a tenant. Landlords need to remember not only is this their home but it's an investment that they need to take care of and protect. So if they accept a tenant who turns out to be unemployed and doesn't have the money to pay rent it can become very costly and time-consuming to evict them. A cost that will most likely fall solely on the landlord.
2. Security Deposit
Deposits are collected for a reason! Another one of the biggest mistakes landlords make is not collecting a security deposit or allowing a tenant to apply their security deposit towards rent.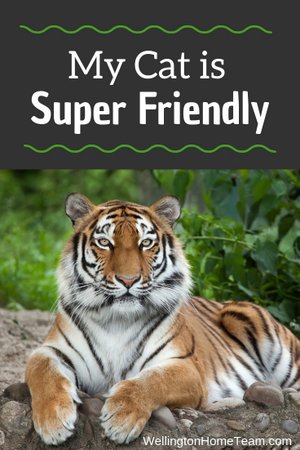 A security deposit is a deposit the tenant gives the landlord at the time of move-in and it's usually equivalent to one month's rent. The deposit is to ensure the tenant leaves the property in the same condition as when they moved in.
If the tenant damages the property, aside from "normal" wear and tear, the landlord could deduct the cost to repair the damage the tenant caused from their security deposit.
Landlords need to keep in mind just because a tenant pays their rent on time doesn't mean they are taking care of their property because they could be destroying it. So it's never a good idea to forgo collecting a security deposit or allowing the tenant to apply it towards rent.
Renting a home isn't always easy, in fact, there are several mistakes landlords make that can cost them a lot of time, energy, and money. #renting
3. Pets
Accepting a "pet" without knowing what they're accepting is another one of the mistakes landlords make. Now probably 90% of tenants have some type of pet, so landlords shouldn't necessarily rule out accepting pets. However, they need to know the type of pet the tenant has and what they're agreeing to. How many pets do they have? Do they have dogs or cats? What's the breed of their pet? How much does their pet weigh? How old is the pet?
Also, is the number of pets or breeds they own allowed in the community or city? A lot of communities and/or cities have breed restrictions along with the number of pets they allow. So it's imperative for landlords to know the pet restrictions for their community and city because if they accept too many pets or a breed that isn't allowed the landlord might be fined or the tenant may be evicted if the pet isn't removed from the premises.
Landlords also need to keep in mind if their tenants' dog bites someone they could be liable. So landlords need to check their homeowner's insurance policy to see what their potential liability is. They should also require their tenant to obtain renters insurance. So before a landlord accepts a tenant with pets it's imperative they know the type of pet(s) they have and ask for pictures along with their vet records.
Final Thoughts
There are so many potential mistakes landlords make and as a landlord, you should never feel uncomfortable requesting information from a prospective tenant. This is part of the process and the norm in most areas. A majority of landlords require a written offer, rental application, credit report, criminal report, eviction report, proof of income, and a copy of the tenant's drivers license or state-issued id.
If a tenant refuses to provide information, like their current landlord's contact information or proof of income, there's probably a reason why and this should be a huge red flag. Not only should you be requesting information you or your Realtor should also be verifying it.
As a rental listing agent, I've received self-provided credit reports from tenants, which showed outstanding credit. However, when I pulled their credit report it was 200 points lower. Yes, that 700 credit score could really be 500, which is a clear indication the credit report was altered. Once again thoroughly screen every single candidate and occupant over the age of 18 who will be residing in the property.
Popular Rental Questions
What information should landlords request from tenants? Contract to lease (offer), rental application, proof of income (recent paycheck stubs or tax returns if self-employed), credit report, criminal/background check, eviction report, and driver's license or state-issued id for all occupants over the age of 18.
Should landlords accept pets? A majority of people have pets, so not allowing any type of pet will limit the number of tenants who will qualify for the property. This in turn can extend the length of time a takes to find a tenant and the rental amount may be lower than the market value. With that being said there is liability when accepting any type of pet, which needs to be considered before doing so.
Do landlords need to use a Realtor to find a tenant? Landlords certainly don't have to hire a Realtor to rent out their homes. However, there are many benefits to doing so.
One, Realtors have access to a larger pool of potential tenants. Two, they have the tools and know how to properly screen tenants. Three, they are knowledgeable, understand the market conditions, and will be able to make recommendations when it comes to pricing and any home improvements that should be made. Four, they know how to handle legal and financial matters when it comes to renting a home. Five, they also know how to professionally market the property. So a landlord doesn't have to use a Realtor it's highly recommended.
Please consider spreading the word and sharing; 3 Mistakes Landlords Make when Accepting a Tenant
Renting a home isn't always easy, in fact, there are several mistakes landlords make that can cost them a lot of time, energy, and money. #renting
About the Author
Top Wellington Realtor, Michelle Gibson, wrote: "3 Mistakes Landlords Make When Accepting a Tenant"
Michelle has been specializing in residential real estate since 2001 throughout Wellington Florida and the surrounding area. Whether you're looking to buy, sell or rent she will guide you through the entire real estate transaction. If you're ready to put Michelle's knowledge and expertise to work for you call or e-mail her today.
Areas of service include Wellington, Lake Worth, Royal Palm Beach, Boynton Beach, West Palm Beach, Loxahatchee, Greenacres, and more.
3 Mistakes Landlords Make When Accepting a Tenant