The Ultimate Rug Pad Guide: Answering Your Top 10 Questions
Rug pads, though often overlooked, are essential accessories that play a crucial role in preserving the beauty and longevity of your rugs. These unassuming underlays not only provide comfort and safety but also protect your floors and rugs from damage.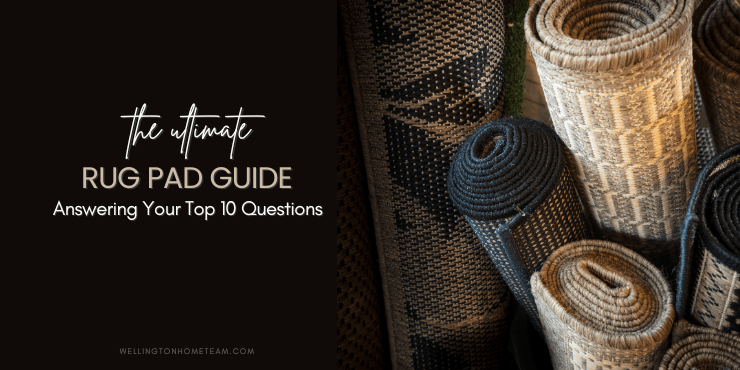 In this guide, we will address the top 10 questions that homeowners frequently ask about rug pads. Whether you're seeking to enhance the comfort, safety, and longevity of your area rugs or simply want to understand more about this often-overlooked accessory, we've got you covered. Let's embark on a journey to unravel the mysteries and benefits of rug pads, helping you make informed decisions to transform your living space into a more comfortable and stylish haven.
Top 10 Questions About Rug Pads
1. What Is the Purpose of a Rug Pad?
Rug pads serve several important purposes:
Slip Resistance: Rug pads prevent your rugs from sliding or shifting, ensuring that they stay securely in place. This enhances safety, especially in high-traffic areas or homes with children and pets.
Protection: Rug pads act as a protective barrier between your rug and the floor. They help prevent wear and damage to both the rug and the flooring underneath.
Comfort:

Some rug pads add extra cushioning, making your rugs feel softer and more comfortable underfoot.

Noise Reduction:

Rug pads can help reduce noise in areas with heavy foot traffic, such as hallways or living rooms.
2. Are All Rug Pads the Same?
No, rug pads come in various materials and thicknesses, each designed for specific needs. Common types include:
Felt and Rubber: These dual-purpose pads offer both cushioning and slip resistance. They are ideal for large area rugs in living rooms and dining rooms.
Non-Slip Rubber:

Designed primarily for slip resistance, these thinner pads work well under smaller rugs or in areas where movement is a concern.

Memory Foam: For added comfort and cushioning, memory foam rug pads are excellent choices for bedrooms or areas where you want a plush feel underfoot.
Natural Fiber:

Made from materials like jute or seagrass, these pads are eco-friendly and provide a good grip, making them suitable for use under rugs on hard surfaces.

Outdoor Pads: These are designed to endure exposure to the elements, providing slip resistance and protection for outdoor rugs.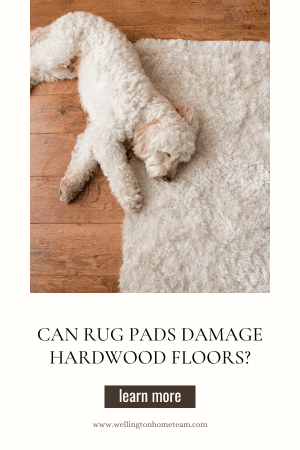 3. Can Rug Pads Damage Hardwood Floors?
When selecting a rug pad for hardwood floors, it's essential to choose a high-quality pad made from non-staining materials.
Low-quality or adhesive-based rug pads can potentially damage hardwood floors by trapping moisture and chemicals, leading to discoloration and finish degradation. Look for rug pads specifically labeled as safe for hardwood floors, typically made of felt and natural rubber.
4. How Do I Choose the Right Size Rug Pad?
To choose the correct size rug pad, select one that is slightly smaller than your rug. The pad should be around 1 to 2 inches shorter on all sides to ensure it remains hidden beneath the rug. This prevents the pad from being visible and provides a neater appearance.
5. Do I Need a Rug Pad for All Rugs?
While not mandatory, it is highly recommended to use a rug pad for most rugs, particularly if they are placed on hard surfaces or if you desire added cushioning and slip resistance. For smaller rugs or those in low-traffic areas, a rug pad may be less critical, but it can still provide benefits like longevity and comfort.
Discover the perfect rug pad solutions! Get expert answers to your top 10 rug pad questions in 'The Ultimate Rug Pad Guide.' #rugpad #arearugs
6. How Do I Clean and Maintain a Rug Pad?
Rug pad maintenance is relatively simple:
Vacuum: Periodically vacuum the rug pad to remove dust and debris that accumulate over time.
Rotate: Regularly rotate your rug to ensure even wear and minimize impressions left by heavy furniture.
Replace When Needed: Over time, rug pads may wear out, lose their grip, or no longer provide the cushioning they once did. If you notice signs of wear or a decrease in performance, it's time to replace the pad.
7. Can I Cut a Rug Pad to Fit My Rug?
Yes, rug pads can often be trimmed to fit the specific dimensions of your rug. Use a sharp pair of scissors or a utility knife to cut the pad to the desired size, ensuring it is slightly smaller than the rug to remain hidden.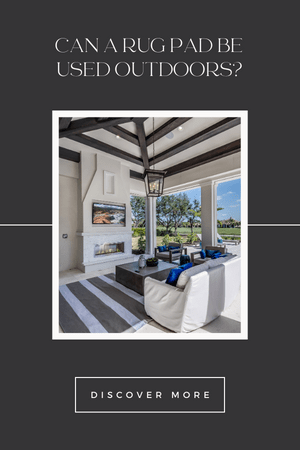 8. Are There Special Rug Pads for High-Pile or Shag Rugs?
Yes, high-pile and shag rugs require rug pads designed to accommodate their unique textures. Choose a rug pad with a lower profile and better grip to ensure the rug stays in place and lays flat.
9. Can Rug Pads Be Used Outdoors?
Yes, there are rug pads designed for outdoor use. These pads are typically made from materials that can withstand exposure to the elements, providing slip resistance and protection for outdoor rugs.
10. What Are the Benefits of Using a Rug Pad Under Area Rugs?
The benefits of using a rug pad under area rugs include slip resistance, floor protection, added comfort, noise reduction, and the prevention of rug bunching or wrinkling. Rug pads also contribute to the longevity of your rugs and floors by reducing wear and damage caused by friction and impact.
Final Thoughts
Hopefully "The Ultimate Rug Pad Guide" has provided you with all of the knowledge and insights you need to make informed decisions when it comes to rug pads. From understanding the benefits of rug pads in terms of comfort and safety to choosing the right type and size for your area rugs, we've addressed the most commonly asked questions in this guide.
Remember, a high-quality rug pad is not just a simple accessory; it's an essential component that can significantly enhance the functionality and longevity of your rugs while adding an extra layer of comfort to your living spaces. By using this guide as your reference, you can confidently select the perfect rug pad for your home and enjoy the benefits it brings.
Please consider spreading the word and sharing; The Ultimate Rug Pad Guide: Answering Your Top 10 Questions
Discover the perfect rug pad solutions! Get expert answers to your top 10 rug pad questions in 'The Ultimate Rug Pad Guide.' #rugpad #arearugs
About the Author
Top Wellington Realtor, Michelle Gibson, wrote: "The Ultimate Rug Pad Guide: Answering Your Top 10 Questions"
Michelle has been specializing in residential real estate since 2001 throughout Wellington Florida and the surrounding area. Whether you're looking to buy, sell, or rent she will guide you through the entire real estate transaction. If you're ready to put Michelle's knowledge and expertise to work for you call or e-mail her today.
Areas of service include Wellington, Lake Worth, Royal Palm Beach, Boynton Beach, West Palm Beach, Loxahatchee, Greenacres, and more.
The Ultimate Rug Pad Guide: Answering Your Top 10 Questions