The Compassionate Pug Rescue: Looking to Adopt a Pug?
A few months ago I received a call from Marcia with The Compassionate Pug Rescue asking if I would be interested in fostering a Pug. It had been almost a year since my Bacoon (Bassett Mix), Molly, passed away and I wasn't ready to adopt another dog, but I was definitely open to helping out The Compassionate Pug Rescue by fostering a Pug.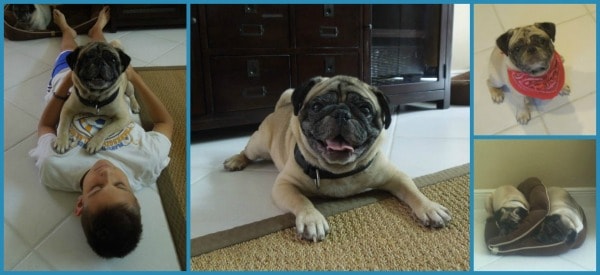 We already had a Pug, Ace, and my husband and I had two Pugs prior to rescuing Ace, so I knew what owning a Pug was all about, but I did not know what fostering a Pug would entail. However I quickly learned fostering was simple, besides a few vet visits the only thing our family had to provide was a home, love, and affection. The Compassionate Pug Rescue took care of the rest.
Fostering a Pug turned out to be one of the most rewarding things our family has ever done and just what we needed. Our foster Pug, Dexter, is a medically needy boy but is by far the happiest guy I have ever met. His happiness is infectious and makes us smile every single day, which is just one of the many reasons we could not let him go and adopted him.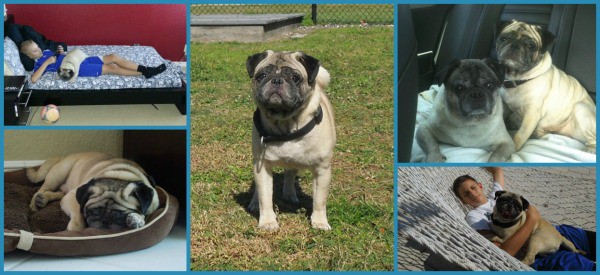 It has been a few months since we adopted Dexter from The Compassionate Pug Rescue and I'm grateful this little boy with the smushed face and curly tail is part of our family, I could not imagine our lives without him.
If you are looking to adopt or foster a Pug in South Florida contact The Compassionate Pug Rescue today. They are a non-profit Pug rescue organization that is based in South Florida and have amazing volunteers that work hard every day to find forever homes for Pugs in need. If you are unable to adopt or foster a Pug you can still help by making a monetary donation online @ The Compassionate Pug Rescue's website http://www.compassionatepugrescue.com/
I would like to give a special thanks to my neighbor, Tara, who introduced us to the Compassionate Pug Rescue, we are forever thankful!
The Compassionate Pug Rescue: Looking to Adopt a Pug in South Florida?