Top 7 Essential Mobile Measurement Apps
Utilizing your smartphone to measure items can be surprisingly helpful, allowing you to easily measure objects both near and far. From measuring the space in your bedroom to gauging the height of buildings right up to skyscrapers, or simply finding out just how long of a walk it is to the library, mobile measurement apps offer countless possibilities.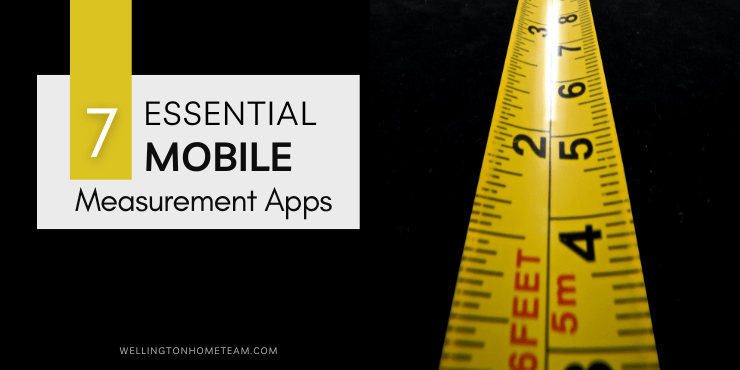 While you might worry that such an app would not offer accurate measurements, thanks to modern technology these apps typically offer relatively accurate readings while still remaining practical and easy to use. If you have ever struggled with measuring anything in your life, simply download one of the many mobile measurement apps today and get all the information that you need. So if you are looking for a paid or free measuring app for android or iPhone keep reading!
Popular Mobile Measurement Apps
#1 Measuring Angles
With the Angle Meter app, anyone can easily take accurate measurements of relative angles without needing any bulky and expensive equipment. Even measuring around odd shapes and corners is incredibly easy with the powerful protractor tool, which is incredibly intuitive and user-friendly. The laser level tool is also incredibly helpful in ensuring level surfaces while renovating or painting walls. Finally, the compass icon remains important and useful to show users where north is, right when they need it at the push of a button. Whether you're an amateur or professional craftsman, Angle Meter is a must-have in your arsenal.
#2 Moasure
Moasure is the perfect tool for those who need to get accurate measurements in the home or on a job site. With its simple user interface, no adverts, and in-app video lessons to help you use this app, users can easily calculate the dimensions of any item from 10cm to 300m (4″ to 1000ft). If that's not enough, this application also measures angles between two lines or surfaces – making any project planning process a breeze. With Moasure at your disposal, any measurement challenge will be conquered quickly and accurately – making it one of the best Android and iOS measuring applications available.
Advice! You must remember that your smartphone memory is not infinite. Sooner or later you will need to clean up apps on your phone. The lack of phone memory is also indicated by throttling, and operating system lags. The easiest way to boost your phone is to use a mobile cleaner app. You can try it on App Store as it itself finds those files that can be deleted without any damage. By performing scans and cleanings at regular intervals, you can free up memory and improve the performance of your phone.
#3 Smart Measure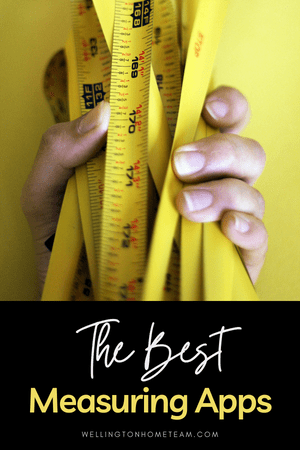 Smart Measure is a must-have app that allows measurements to be taken with just your phone. Essentially it works like lidar, using measurements taken from the cameras built into the device.
Without any guesswork, you can accurately calculate the distance and height of any target you have in front of you, with near-perfect accuracy! These measurements are also made simple to obtain thanks to its intuitive user interface which eliminates any need for guesswork.
With its standout feature being the estimation of measurements of large objects, Smart Measure can be used to measure anything from refrigerators, closets, or ladders – all from your pocket!
#4 Ruler
Ruler is a digital measuring tape app that turns your smartphone into an easy-to-use ruler. With just the swipe of a finger, you can have accurate measurements with centimeters, millimeters, inches, and more units. Of course, there are different modes to measure objects such as point, line, plane, and level; you can also easily convert any measurement from one unit to another. All this in a compact digital device – so overall, this digital measuring tape app really does make taking measurements ridiculously good!
Looking for the best mobile measurement apps? If so here are the top 7 apps to check out for all your measuring needs. #measuringtape #measuringapp
#5 AirMeasure
With AirMeasure, you can measure practically anything with just your phone. Whether it's a room in your house or a shelf in your store, this app makes measurements as easy as pointing and shooting your camera. Compared to Apple's Measure app – which only supports iOS 12 phones – AirMeasure is a great way to take measurements without having to upgrade the operating system. The three modes of measurement – Point and Shoot, Air Mode, and Surface Locked Mode – make it easier for users to double-check measurements on any surface from any angle. From measuring furniture around the house to sizing complex objects outdoors, AirMeasure is an invaluable tool for getting accurate measurements anytime, anywhere.
#6 Levels and Angles
With this application, you can perform various measurements with the phone. This versatile bubble-level app is ideal for measurements with a phone. Four features in one, the app includes an on-screen ruler, a 2D rule to measure two sides of the phone, a bubble level, and an angle measurement utility utilizing the camera to measure angles of objects in the real world. Not only is this advanced bubble level highly practical when it comes to measurements but also very cleverly conceived. It's no wonder why it's becoming increasingly popular these days among those looking to get accurate measurements without having to turn to more expensive alternatives.
#7 Google Maps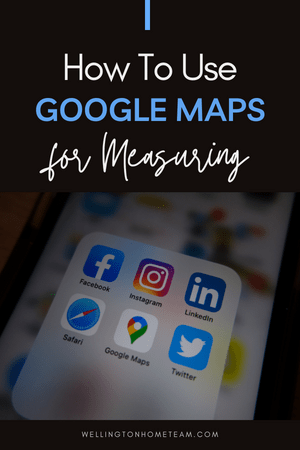 For anyone in need of an accurate way to measure the distance between two points, Google Maps offers a simple yet effective solution. Featuring a convenient 'Measure distance' feature, users can get the exact measurements they need quickly and easily right from their own homes.
All that is required is opening the starting point on Google Maps and then simply hitting the Measure button – no specialized applications or complicated methods necessary! In addition to working well for measuring distances, this user-friendly application also updates results in real-time so users don't have to wait for an updated measurement. So no need to use any type of google measure app.
Final Thoughts
There are many great mobile measurement apps available to make measurements easier for everyday tasks. From measuring furniture in your home to calculating complex outdoor objects, the right free measurement app can help you save time and money when it comes to making precise calculations. With these seven mobile measurement apps, you'll be able to find one that fits perfectly with your needs.
Please consider spreading the word and sharing; Top 7 Essential Mobile Measurement Apps
Looking for the best mobile measurement apps? If so here are the top 7 apps to check out for all your measuring needs. #measuringtape #measuringapp
About the Author
Top Wellington Realtor, Michelle Gibson, wrote: "Top 7 Essential Mobile Measurement Apps"
Michelle has been specializing in residential real estate since 2001 throughout Wellington Florida and the surrounding area. Whether you're looking to buy, sell or rent she will guide you through the entire real estate transaction. If you're ready to put Michelle's knowledge and expertise to work for you call or e-mail her today.
Areas of service include Wellington, Lake Worth, Royal Palm Beach, Boynton Beach, West Palm Beach, Loxahatchee, Greenacres, and more.
Top 7 Essential Mobile Measurement Apps