11 Incredible Benefits of Owning a Home
It is often seen as a right of passage to own your first home, and with many advantages to becoming a homeowner, it is understandably a goal of many. If you are currently renting or living with your parents, it is a big step but one that offers many advantages.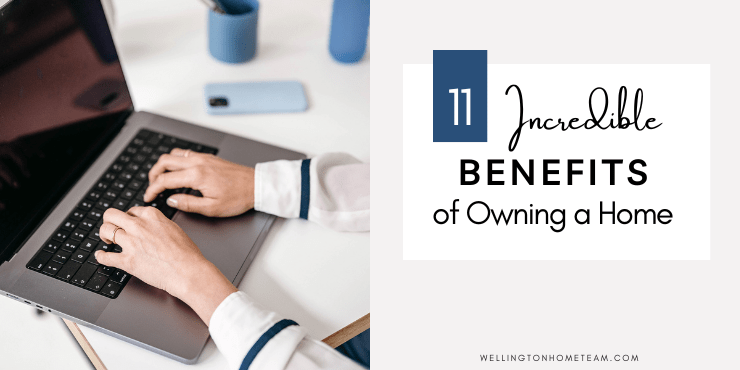 If you are unsure whether owning a home is right for you, looking at the benefits should clarify things. Though the costs involved might currently seem unaffordable, owning your own home provides long-lasting benefits throughout your life.
Top 11 Benefits of Homeownership 
There are also many benefits of homeownership that you might not have considered. So if you are one of the many wondering "what are the benefits of owning a home?" let's take a look at all of the benefits.
Building Equity
With every month you pay rent, it only gives you the right to live in the home for that period. But with mortgage payments, you are making better use of your money. While you will still have a place to live, you also build equity.
The equity is the market value of the home minus the money still owed on the mortgage.
Each monthly payment gradually builds equity in your home, though to start with, most of the money will go toward paying interest. This means that the longer you pay the mortgage, the more you will grow your equity.
The value of your home will likely also increase the longer you own it. This adds more equity without you having to do anything more than pay the mortgage each month.
Turn Your Equity into Cash
When you build equity in your home, you have more options if you need money. Whether you need to consolidate debts, improve your home, or begin investing in real estate, you can use your home's equity. This is one of the many financial benefits of owning a home. Lenders have a few different options available to release the equity in your home:
Choosing a home equity loan allows you to borrow against the equity you have without changing your current mortgage. You can receive a lump sum with a fixed interest rate that you will pay alongside your mortgage.
You can refinance your current mortgage for a larger loan amount, taking the extra amount of money to use as you wish. Typically, lenders will let you borrow 80% of the value of your home, so you will need to have built up some equity if you want to borrow as much as possible.
Home Equity Line of Credit
A HELOC is a way of borrowing money as you need, secured against your home. You will only have to make payments on the money you have borrowed from the line of credit, and you can pay it off and reuse it as much as you like. You can continue to do this for as long as the line of credit is available, which is often 10 years.
If you are 62 years old or older, a reverse mortgage is an option. A reverse mortgage allows you to turn the equity in your home into an income or cash. While you and your spouse will be able to continue to live in the property, it will eventually become the lender's and not your heirs if the loan isn't repaid.
Increasing Your Wealth
Your net worth will increase much more than if you were renting, thanks to the increasing equity you will have in your home. Having a home loan requires you to commit money to pay the mortgage each month, increasing your equity in the property.
The average difference in net worth between renters and homeowners is considerable according to the Federal Reserve. Their most recent consumer finances survey indicates the median net worth of renters is $6,300, but for homeowners, this is $255,000.
Rising Home Values
While prices can fall in the short term, in the longer term they always increase. The longer you own your home, the more it will rise in value.
If you look at average sold house prices, home values have appreciated consistently with the occasional setback like the one in 2008. But even the subprime crisis couldn't hold back property values for long, with average prices regaining what they had lost in 2012 and then going further in 2013.
You can also do things to increase the value of your home. Making improvements will do a lot to boost how much your home is worth. You could even buy a house that needs renovations, possibly using a mortgage which gives you the money to pay for the improvements.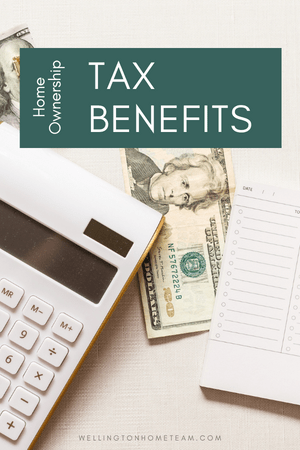 Home Ownership has Tax Benefits
There are tax benefits of owning a home! If you have a mortgage, you can deduct the monthly interest on your tax returns. This is particularly good in the first few years of your mortgage when you are paying more interest.
It isn't only the interest that you can claim a tax deduction on. Mortgage insurance can also be used as a deduction along with other things you purchase for the home. If you aren't sure how buying a home will affect your tax situation, your accountant will make sure you claim all the deductions your home will give you.
Property is a Good Investment
With long-term values rising, buying a home is a good way to invest your money.
Though you might have to make some sacrifices to pay the mortgage, like reducing your discretionary spending, buying a home is a better use of your money. This might mean not buying a new car, for example. But the home will increase in value, whereas a car loses money the moment you drive it off the sales lot.
Buying a Home Could be Cheaper than Renting
While the upfront cost of buying a home is certainly a big deal, in the long term you could find you are paying less than you would have paid in rent for a similar property.
Much of this will depend on the market conditions and the interest rate you pay on the mortgage, however. Though when you buy a home, you also get all of the other great benefits we've listed here.
Improving Your Credit Score
One of the factors that contribute to your credit score is the age of your credit accounts. Since mortgages normally run for at least 15 years, this will help increase the average age of your accounts and make you look like a more responsible borrower.
Your payment history is even more important to your credit score. As long as you pay your mortgage on time each month, you will find that you have an easier time applying for future loans.
Stability
When you own a home, you don't have to worry about your landlord increasing the rent when the lease is renewed, or deciding that they don't want the lease to continue. When you are a tenant, it is unlikely you are going to live in the rental property for a very long time. But when you own a home, settling down and staying in the same place is more likely.
The costs of selling your home are one reason why homeowners typically live in the same place for longer. And when you live in the same place for more time, you are more likely to become part of the community, become friends with your neighbors, and feel more settled.
If you have children, they will benefit a lot from this increased stability as well. High school can be a difficult time for the new kid, and not having to change schools can improve graduation rates and qualifications. Part of the reason for this benefit could be the increased likelihood of involvement of the parents in school boards and other community organizations.
Buying a home gives you more control over how much you have to pay each month. With a fixed-rate mortgage, your payments aren't going to fluctuate too much over the years. The same cannot be said when you are renting and can change when the lease agreement is renewed.
Homeowners are also less likely to require public assistance. Thanks to the equity homeowners will have built in their property, they have a few more options if their financial situation suddenly gets worse. If you lose your job, you could use a home equity line of credit to continue to pay your bills, something that isn't available to renters.
A Sense of Pride
When you own a home, you are more likely to care about your property and the community you live in. This should lead to a better living environment compared to living in a neighborhood with lots of rental properties.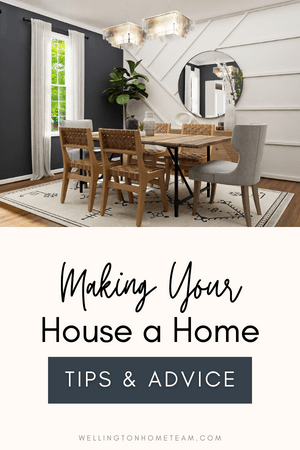 Make Your House a Home
When owning a home, you have the choice to paint the inside of your home any color you like and customize the home to your requirements. While there might be some restrictions on what you can do to the exterior of the property if you are buying a home within an HOA, you won't have to ask permission from a landlord.
Having the ability to make all the changes you want, improves your environment and can make you feel more settled in your home.
If you don't like something about your property, you can change it. You don't have to worry if the landlord will agree or allow you to make alterations. Changes like this can also add to the value of the property, increasing your equity.
Final Thoughts
With so many benefits of owning a home, you might decide you are ready to begin your property journey. While buying your first home can seem like a huge step, the advantages clearly outweigh the alternatives. Though there are more costs involved in the beginning, it will make you considerably better off in the long run.
Please consider spreading the word and sharing; 11 Incredible Benefits of Owning a Home
There are so many benefits of owning a home and if you are unsure whether owning a home is right for you here are the top 11 benefits of homeownership. #realestate #homebuying
About the Author
Top Wellington Realtor, Michelle Gibson, wrote: "11 Incredible Benefits of Owning a Home"
Michelle has been specializing in residential real estate since 2001 throughout Wellington Florida and the surrounding area. Whether you're looking to buy, sell or rent she will guide you through the entire real estate transaction. If you're ready to put Michelle's knowledge and expertise to work for you call or e-mail her today.
Areas of service include Wellington, Lake Worth, Royal Palm Beach, Boynton Beach, West Palm Beach, Loxahatchee, Greenacres, and more.
11 Incredible Benefits of Owning a Home