Home Equity Loan vs. Second Home Mortgage: Which is Best for You?
Since home equity loan and second mortgage loan are both associated with your home, it's not surprising that many homeowners don't know the real difference between the two or use the terms interchangeably. Although both are supplementary mortgages, the differences lie in how these loans are handled by the bank and how they're paid.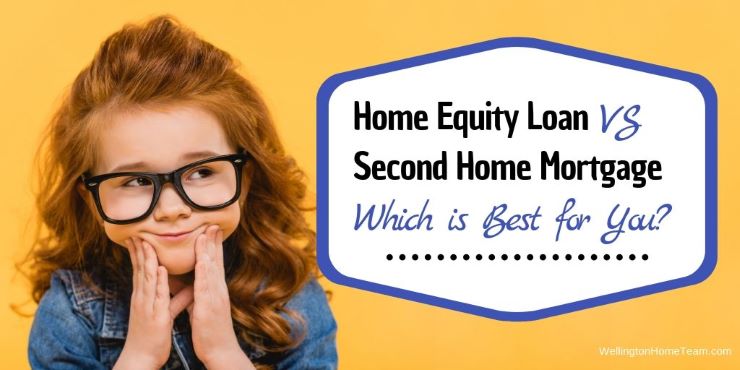 HELOC (Home Equity Line of Credit) 
Home Equity Line of Credit is a revolving line of credit. This means the bank opens the credit line and uses your home's equity to guarantee the loan. 
A revolving line of credit also allows you to borrow money up to a certain amount and make monthly repayments. These payments will depend on how much you owe on the loan. The same with a credit card, you can borrow it again without the need to apply for another loan once you've repaid the initial loan.
For instance, you owe $150,000 on a property with a $250,000 value, you'll have $100,000 worth of equity. Assuming you're qualified and have a good credit score, you can apply for another loan using $100,000 as collateral.
But take note that if you miss or fail to make repayments on time, it will put your home on the line. That being said, it's not recommended for paying credit cards and other debt.
Second Mortgage
A second mortgage loan uses your home as collateral or a guarantee. However, it works differently than a HELOC.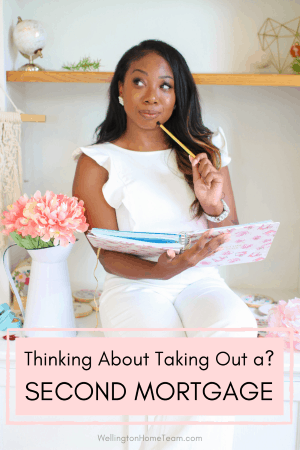 While a HELOC allows for a monthly repayment, with a second mortgage, you will need to pay it in one lump sum, right at the beginning of the loan. The term (length) and payment amount of the loan are already set and fixed. You don't have to worry about the increasing rates and paying higher for it later on.
Further, you will need to open up a new loan to borrow against your home's equity again once the loan is paid.
To avoid PMI (Private Mortgage Insurance), many homebuyers use a second mortgage as a down payment for purchasing a home. You can also use it to cover home renovations and repairs and pay off debt as well.
If you miss payments on a second mortgage, as with a home equity loan, it can also put your home at risk. So be sure to be responsible with the repayment.
Which Option Is Best for You?
Be aware that HELOC is actually another type of second mortgage. But then again, it's often mistaken as a second mortgage and vice versa. It owes to the fact that HELOC has many misconceptions about it.
As mentioned earlier, HELOC allows for an approved credit amount instead of receiving a lump sum. You can use the money whenever you need it,  the same way that you can use a line of credit on a credit card. Some even come with linked debit cards to give the user an easy access to line of credit.
The majority of HELOCs impose different interest rates to change and increase your payment and rate. This type of loan is advantageous, especially if you're planning to use it for home improvement. It gives you the flexibility to borrow as little or as much as you need. 
It makes sense to go for a HELOC if you want a low initial rate. You can pay off the loan quickly, or if you're just not sure what you will need.
The type of equity-based funding you will pursue will depend upon your financial standing and needs. If you struggle with making payments on credit cards and have big many debts, a HELOC will not be a good option.
Going for a second mortgage loan that grants you with a lump sum could be the right option. If you know how much money you'll need to pay for something, say, college tuition fees or debt consolidation, a lump sum can be a helpful option. 
The second mortgage is also helpful if you know that you will be paying off the loan for a long time. What's more, it's possible in a second mortgage loan to acquire a fixed interest rate on a lump sum.
Other Important Facts to Know About HELOC and Second Mortgage Loans
Before you start shopping for HELOCs or second mortgages, there are certain factors you need to consider first as these loans can greatly affect your credit score and budget. As such, keep in mind the following considerations.
Risk.

Both HELOC and second mortgage loans will use your ownership in your home as collateral, which means you can lose your house if you fail to make repayments. Thus, always think about the risks whenever you use your home's equity, regardless of the financing you get.  

Deductions.

HELOCs and second mortgages both allow deduction or interest rates. With that, check for opportunities to get this benefit.

Additional Loans.

It's important to remember that HELOCs and second mortgages are supplementary loans to your first mortgage.

More Payments.

HELOCS and second mortgages also call for extra payments. You will want to know if you can really afford to pay the house with another mortgage payment.

Alternatives. You might want to consider a cash-out refinance if you don't want to pay another mortgage. It will use your equity without the need for two separate mortgage payments. 
Should You Use a Home Equity Loan as an Emergency Fund?
Many people use home equity lines as a source for emergency expenditures in the past. But banks discourage this practice and begins to close home equity lines, no matter if the borrower has a good payment standing in the past.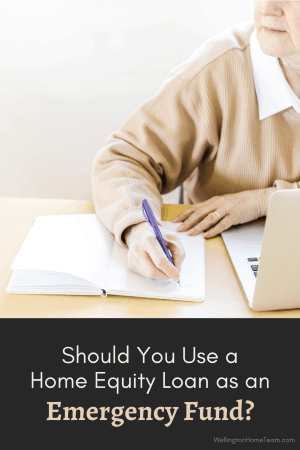 As such, you need to work to save on expenses to cover any unexpected financial emergencies instead of relying on your home's equity as an emergency fund. If a loan is the only option for you, a personal loan offered by Creditninja.com and other lending platforms would be a sensible choice. This practice doesn't undercut the equity or put your home at risk and will keep you in control of your financial stability.
If you really intend to use a home equity line as an emergency fund, there are critical factors you need to put into consideration. For instance, if you lose your job, you'll be forced to take a dip into that emergency fund. And if you don't find a job right away, you'll have a difficult time paying both your home equity loan and mortgage loan apart from your other expenses every month.
As the loan balance grows, so is your payment, which only increases your risk of defaulting the loan. In conclusion, using a home equity line as a fund for emergency expenses is a slippery slope and is something that you need to avoid at all costs.
Final Thoughts
HELOC and second mortgage loans can be helpful, but before deciding to take the plunge, you should consider all your options.
Now, if you've resolved about using the equity in your home for financial assistance, make sure to do it wisely. Check which options will qualify you. Also, determine which one suits your needs best, then weigh the pros and cons of each lending source. Shop around and compare the rates to get the best option available in the market. 
Please consider spreading the word and sharing; Home Equity Loan vs. Second Home Mortgage: Which is Best for You?
A home equity loan and a second home mortgage loan are great options, but before deciding to take the plunge, people should consider all of their options. #mortgages #realestate #homequity
Additional Real Estate Advice from Top Professionals
It's not uncommon for homeowners to pull equity out of their home to purchase a second home or investment property. Depending current home equity loan rates and amount it may be a great move. While other times obtaining a second mortgage might be the way to go. It's always important for borrowers to weigh all of their options.
Being cash poor, but house rich is something many people face as they approach retirement or are retired. So what's a person to do if they want to pull equity out of their home? Well, there are two popular ways for homeowners to pull equity out of their home; downsize or do a reserve mortgage. There are pros and cons to both options and homeowners shouldn't take either lightly.
If you're looking for the best home equity loan rates you'll want to consult with a few different home equity loan lenders. Not only will they be able to tell you about all of the requirements for a home equity loan they'll be able to discuss all of your options.
About the Author
Tiffany Wagner is a full-time content writer by profession who's also a book and movie enthusiast. She's big on real estate, banking, finance, and traveling. When not working, Tiffany spends her time binge-watching her fave TV series. Sometimes, she goes coffee shop hopping in search of the best cappuccino in town.