Seniors who don't have sufficient income in retirement may consider getting a reverse mortgage to cover their daily living expenses or shield themselves against potential financial emergencies.
A reverse mortgage can be a solution to your financial problems in your retirement years. So, if you want to learn more about reverse mortgages, here's an article for that purpose.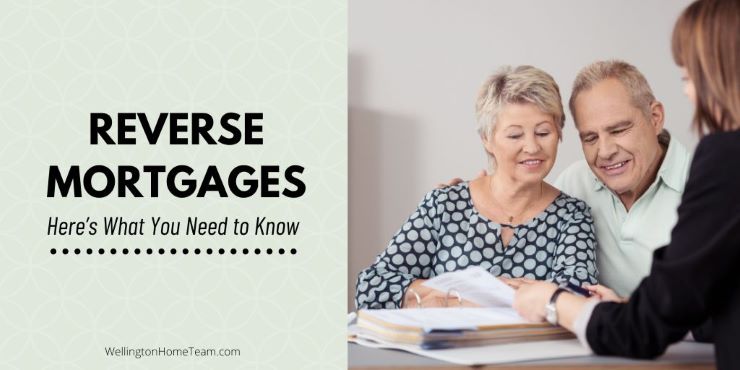 What is a Reverse Mortgage?
A reverse mortgage is a type of loan which allows a borrower – age 62 years old and above – to convert some of the equity of his/her house into cash without selling the home or making regular payments to the lender. But it's a must that the borrower has paid off most or the entirety of his/her mortgage.
So, it's like the lender is letting you the money you have already paid on the house. Since it's still a loan, the lender will charge interest on the loan amount you'll receive. However, it doesn't require you to pay back the loan as long as you're still living in the house.
In case of your death or sale of the house, you or your heirs need to repay the loan. You or your estate can opt to pay back the entire amount of the reverse mortgage in cash or surrender the home to the lender.
What are the Different Types of Reverse Mortgages?
There are three types of reverse mortgages that you have to know so that you can better decide to pick the one that suits your needs.
Home Equity Conversion Mortgage (HECM)
Home Equity Conversion Mortgage (HECM) is the most popular one of the three kinds of reverse mortgages. HECM has backing from the Housing and Urban Development of the United States, and you can use the loan for whatever purposes.
The loan amount that you can take out with HECM depends on your age, assessment of your finances, the appraised value of the property, current interest rates, etc. So, the older you are, the higher the home equity, and the fewer liabilities you have on the house, the bigger the amount you can obtain.
However, be smart in getting a Home Equity Conversion Mortgage. It isn't the go-to reverse mortgage if you only need a small amount of cash or if you're only planning to stay in the property for a short time.
The government will provide you with an independent counselor who will explain to you the features of HECM, costs, payment options, and its implications.
Proprietary Reverse Mortgage
A proprietary reverse mortgage is a loan given by privately-owned companies to a borrower whose house is appraised at a high value. So, you can get a more significant loan amount if your home is worth more than $680,000 and if you have a low mortgage. Also, there are no monthly mortgage insurance premiums or upfront fees in this type of reverse mortgage.
However, don't be surprised if a proprietary reverse mortgage comes with a higher interest rate. Some lenders may also lend less than the market value of the property to compensate for the lack of mortgage insurance.
So, make sure to get counseling to determine the costs, interest rates, and benefits of taking out a proprietary reverse mortgage.
Single-Purpose Reverse Mortgage
As its name suggests, you can only use a single-purpose reverse mortgage for one purpose, and the lending institution specifies the reason for its use. Typically, single-purpose reverse mortgages are used to cover property tax payments or necessary home repairs.
You can get this type of reverse mortgage from non-profit, local, and state agencies. And, it's the best option for low- or moderate-income retirees. You should go for this type of reverse mortgage because it comes with lower interest rates and fees than the other two types of reverse mortgages mentioned above.
However, single-purpose reverse mortgages aren't as easily available as the other two. So, make sure to get help from Area Agencies on Aging when looking for this type of reverse mortgage.
Reverse Mortgages What You Need to Know
Six Ways to Receive Reverse Mortgage Proceeds
There are six ways how you receive the funds from a reverse mortgage. You can choose a lump sum, line of credit, term payments, modified term payments, tenure payments, and modified tenure payments.
Lump-Sum. It means that you can receive the proceeds in a one-time lump sum payment. This is only available for fixed-rate reverse mortgages.
Line of Credit. You can get the money when you need it until the funds are exhausted, and the lender only charges interest on the amounts actually borrowed from the line of credit.
Term Payments. You choose a fixed period (say, ten years) during which you receive set monthly payments.
Modified Term Payments. You choose a set period during which you get fixed monthly payments. If you need more money during or after that term, you can get funds from a credit line.
Tenure Payments. You'll get steady payments as long as you and your eligible spouse live in the house.
Modified Tenure Payments. You'll receive steady payments as long as you and your eligible spouse live in the house. You can also access a line of credit if you need more money at any point.
Pros and Cons of Reverse Mortgages
For sure, like any type of loan, there are advantages and disadvantages of reverse mortgages. You should know them to determine if this type of loan is right for you.
PROS
Convert home equity assets into cash without having to sell the house or paying for monthly mortgage payments.
Continue to live in the home and enjoy the benefit of potential property appreciation.
Tax-free loan proceeds and tax-deductible mortgage interest.
Wide options to choose how you receive the reverse mortgage proceeds.
CONS
Fees and interest rates can be expensive.
The loan reduces your home equity.
Strict credit rating and age requirements.
Are you considering a reverse mortgage? If so here's everything you need to know about doing a reverse mortgage. #reversemortgage
Takeaway
Reverse mortgages can be a good option for retirees who don't have sufficient retirement income. Before you apply for this type of home equity loan, make sure to know the features, costs, payment options, benefits, and disadvantages.
About the Author:
Bree Diaz is a blogger who specializes in writing about personal and business finance. She has ample knowledge about the different types of installment loans, as well as reverse mortgages. Bree is also an avid traveler and a hobbyist.