Should I Refinance My Mortgage? 12 Important Considerations
Taking the option to refinance your mortgage could save you a lot of money in the long run. It can cut your monthly costs and reduce the number of years you will be paying the mortgage for. However, there are substantial costs when refinancing your mortgage, so you have a lot of things to consider before you decide that this is the right time to refinance.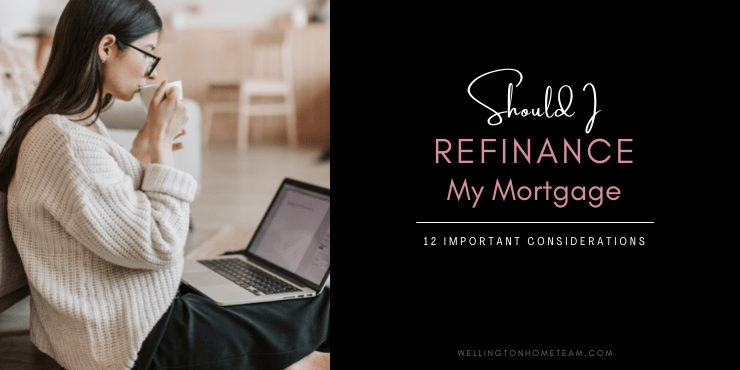 What is Refinancing?
When you refinance your home loan, you pay off your current mortgage with a new one. Refinancing might allow you to get a lower interest rate on your mortgage and reduce the term of the loan. You can also switch between mortgage types when you refinance or use the equity in your home to cover a financial emergency.
Reasons to Consider Refinancing
Lowering Your Interest Rate
If you are going to be paying less interest, you will not only be saving money each month but also increasing your equity in the home faster. If you can secure a new mortgage with a saving of 2%, it will probably be worth refinancing, but even a 1% saving could work.
Shortening the Term
If you can make a substantial saving thanks to a reduced interest rate when you refinance, you might be able to cut the term of the mortgage without increasing your monthly payments too much. This will help you pay off your mortgage sooner, making a big saving on the overall interest you paid to the lender.
Changing Mortgage Types
If you have an adjustable-rate mortgage, it might have started with lower rates, but that might not be the case anymore. When you refinance, you can change to fixed-rate or vice versa.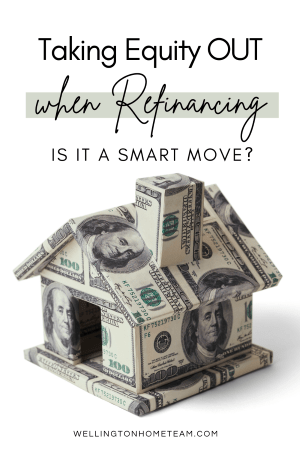 Using Your Equity
If you have a large unexpected bill to pay, or you want to consolidate debts, refinancing is an option. While it might appear on paper that you are swapping a high-interest rate for a low-interest rate when you move your debt onto your mortgage, it might not be the end of your problems.
This debt consolidation can give the appearance that the financial problems have been cleared. Then sometimes, people begin to increase their spending on credit cards once more, leading to the same thing happening again.
While refinancing might seem like a great idea, it isn't without its costs. Refinancing your home can cost between 2% and 6% of the loan amount to pay the closing costs. But before you take the step of refinancing your home, there are a few things need to ask yourself.
With historically low-interest rates you might be wondering should I refinance my mortgage and here are 12 things to consider before doing so. #mortgagerefinance #refinancing
Questions to Ask Yourself About Refinancing
How Good is My Credit?
For you to get the best interest rates on a mortgage refinance, and reduce your mortgage payments, you'll need a better credit score. If you have a great credit score with good history, lenders will see you as low risk and offer you lower interest rates on the loan.
Before you consider refinancing, you should make sure your credit score is the best it can be. This means not missing monthly payments and not utilizing all of your available credit.
Am I Going to Stay in My Home for Another 5 Years?
Refinancing your home is going to cost you thousands in closing costs, so it makes sense to only do it if you expect to stay in the home for a while longer. Ideally, you should be sure that you are going to stay in the property for another 5 years to get the benefits from switching to a new mortgage.
You should use an online mortgage refinancing calculator to see what your potential savings could be. This should help you understand what your break-even point is so that you know so how long you need to stay in the home for refinancing to make sense.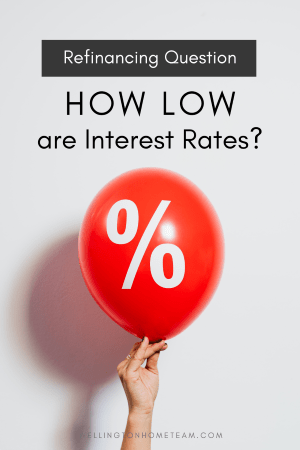 Is My Refinance Mortgage Rate Low Enough?
A big reason to refinance is to get a lower interest rate on your loan. Keep a lookout for the mortgage rates as they change over time, and when they drop, it could be a good time to refinance.
Make sure you compare multiple lenders before deciding on who you want to use to refinance. Different lenders could have different interest rates and terms, this goes for property investment mortgages as well, so don't just go with the first option you find.
How Much Equity Do I Have in My Home?
Do you have 20% equity in the property? If you do, you will avoid paying private mortgage insurance, which is a considerable added cost to your monthly payments.
The value of your home will likely have changed since you bought it. The best way to determine the current value of your home is to ask a local Realtor because online estimators will never be accurate. A Realtor will be able to provide you with a comparative market analysis to show you what your home is worth and your equity in it.
If you have to pay private mortgage insurance, it could wipe out a big chunk of the savings you might have otherwise made.
Is There a Prepayment Penalty on My Current Home Loan?
There could be a clause in your contract that requires you to pay a penalty should you pay off the mortgage before a certain date. This could be a percentage of the loan amount as a flat fee or a sliding scale.
Your loan might not have a penalty like this, but it doesn't hurt to check first. And if you do have this type of penalty on your loan, you'll probably want to wait until it expires before refinancing, as the costs will wipe out many of the benefits.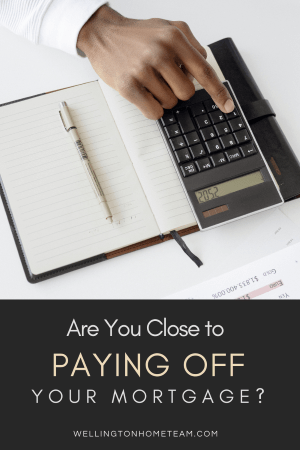 How Close am I to Paying Off My Mortgage?
If you have owned the property for a long time, you might be better off not refinancing. In this type of situation, you will be better off by paying down the principal instead of refinancing.
Though choosing to refinance your loan could knock a few years off your mortgage term, the costs of taking out this new loan probably won't make it worthwhile.
So you'll have to do the math, figure out how many payments you have left vs the cost and possible savings if you refinance
Can I Afford to Pay Off My Mortgage Faster?
If you have enough disposable income each month to increase your mortgage payments, you could pay off your loan a lot quicker. A shorter-term loan, perhaps 15 years, will save you a lot of interest.
Since you should be getting a lower interest rate when you refinance, your monthly payments might not be hugely more than you were paying previously.
Can I Cover the Refinance Closing Costs?
While lenders might offer to add the closing costs to the loan amount or increase the interest payments to cover the cost, it isn't ideal. These sorts of deals could end up costing you more money than if you had covered the closing costs for yourself.
Please consider spreading the word and sharing; Should I Refinance My Mortgage? 12 Important Considerations
With historically low-interest rates you might be wondering should I refinance my mortgage and here are 12 things to consider before doing so. #mortgagerefinance #refinancing
Popular Questions About Refinancing Your Home
Should I refinance my mortgage? This ultimately depends on your individual situation, what your current interest rate is, what the new interest rate will be and how much you owe on the property. Sometimes a second mortgage may be wiser than refinancing but it varies.
How do I know if my mortgage is worth refinancing? A top loan officer will be able to crunch the numbers and let you know about the pros and cons of refinancing for your specific situation. Sometimes it's a no-brainer and other times it might be a little more complicated, but a lender will be able to provide excellent advice.
Are there disadvantages of refinancing home loan? There can be disadvantages to financing especially if your current mortgage rate is lower than what the rate will be if you were to refinance.
Is a refinance calculator accurate? Calculators are accurate but the numbers you enter may not be, which is why it's so important to obtain real numbers from a mortgage lender. Interest rates displayed online won't always be the rate you actually qualify for.
I have 5 years left on mortgage should I refinance? In most cases, it doesn't make sense to refinance when you only have 5 years left, even if interest rates are lower because by this point a majority of your mortgage payment is going towards the principal. So unless you want to do a cash-out refinance it's probably not the wisest choice but before you rule it out speak with a lender to discuss all of your options.
About the Author
Top Wellington Realtor, Michelle Gibson, wrote: "Should I Refinance My Mortgage? 12 Important Considerations"
Michelle has been specializing in residential real estate since 2001 throughout Wellington Florida and the surrounding area. Whether you're looking to buy, sell, or rent she will guide you through the entire real estate transaction. If you're ready to put Michelle's knowledge and expertise to work for you call or e-mail her today.
Areas of service include Wellington, Lake Worth, Royal Palm Beach, Boynton Beach, West Palm Beach, Loxahatchee, Greenacres, and more.
Should I Refinance My Mortgage? 12 Important Considerations